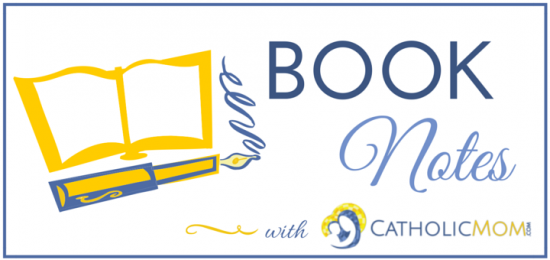 I have the privilege of reviewing an art activity book called Noah's Ark Origami. The book, written by Seth Friedman, begins with 26 pages of beautiful photographs and art work educating its viewers on Noah's Ark. This includes ideas and dimensions about how Noah would have built the Ark. It begins by telling the story of Noah's Ark and even includes maps to give us an idea of the area traveled by the Ark. Also included are historical accounts of the Ark and the ways people have tried to emulate the journey. There is a story of a Dutchman named Johan Huibers, who has created a life-sized Noah's Ark museum, which is open to the public for exploration.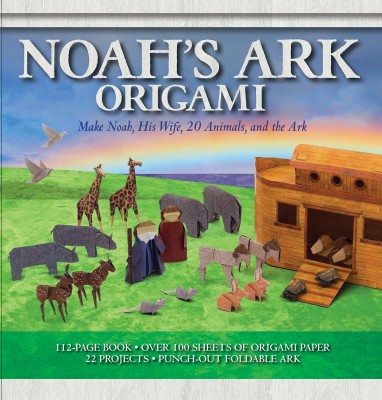 The informational section goes on to describe the scientific view of the flood and how it impacted history. In addition, it discusses scientific discoveries surrounding the Ark and even suggests that the Black Sea was a freshwater lake before combining with the Mediterranean Sea during a flood more than 6,000 years ago.
My 6 year old son loves Noah's Ark so I was really excited to find an art project that could bring the Ark to life. The origami, however, proved to be beyond his age level. Admittedly so, my own origami skills are lacking; however, the book provides 84 color pages of origami instructions to create Noah and his family, the Ark and some of the animals who rode on the Ark. All of the origami papers are included in the box, and instructions to make the animals are given with diagrams on how to fold the paper. There is a paper key included which shows which paper is used to make which animal or person. The book includes pages that show the folding instruction symbols that will be used to teach how to fold each picture as well as the directions and images for the basic folds and bases.
I enjoyed the challenge of creating Noah out of origami paper, but it is not for the faint of heart :) The directions are lengthy and I got stuck about halfway through creating Noah's body. Give yourself plenty of time and carefully read through all the prior instructions given before attempting to create the projects.
I would definitely recommend this project for older kids and especially kids who like to work independently on a detailed project. It would provide a great artistic display for a Catechism classroom and/or faith based learning environment. These origami creations show a beautiful representation of Noah's Ark and really bring the Bible story of Noah's Ark to life.
Be sure to check out our Book Notes archive.
Support the work we do at CatholicMom.com by purchasing Noah's Ark Origami through our affiliate link! You pay nothing extra!
Copyright 2015 Courtney Vallejo.
About the Author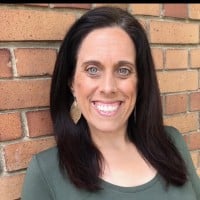 Courtney Vallejo is a convert to the Catholic faith, who is currently living in Arizona. She and her husband, homeschool their three adopted children. She is the cofounder of AMomRevolution.com, whose mission is to inspire, encourage, and reclaim joy in motherhood. She also writes for her own blog, CourtneyVallejo.com. Courtney holds a Master's degree in Film Production and a California Multiple Subject Teaching Credential. Follow her Gluten Free/Dairy Free adventures on Instagram: @aglutenfreerevolution.