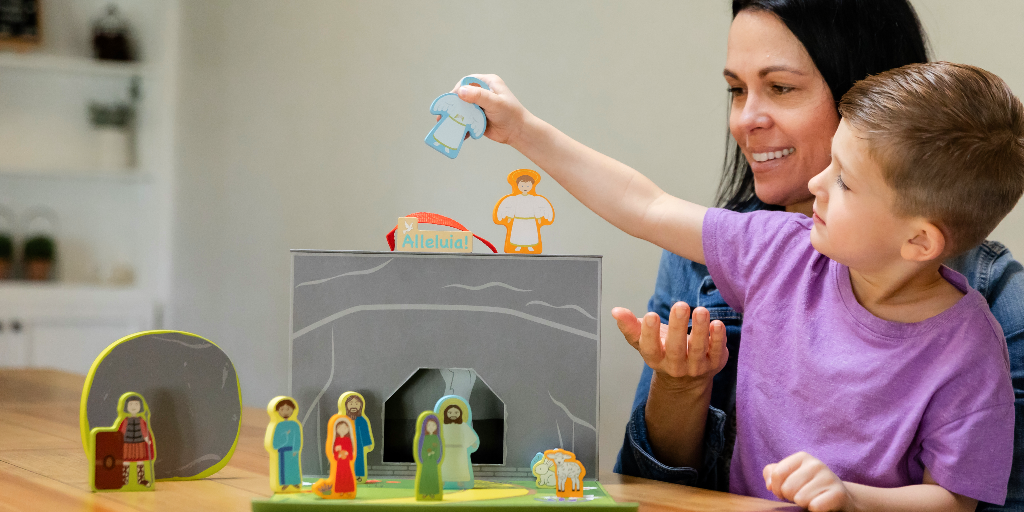 Courtney Vallejo introduces a new wooden toy children can use to re-create the Easter story.
---
Are you looking for an Easter toy that brings the story of the Resurrection to life? Our faith is filled with wonderful Lenten activities that guide our children through Lent, such as the sacrifice beans where we move beans to a jar every time a child does something for God, and then at Easter we replace them with Jelly beans. We have the beauty of the Stations of the Cross, and some families act out the stations, while others fill Easter eggs with representations of the Stations, but when it comes to actually celebrating Easter, I haven't come across as many activities.
Saintly Heart, in their pursuit to create Catholic toys, has come out with a beautiful Easter playset. Our children can literally roll away the stone and play with the risen Jesus, the angels, the guards, Jesus's disciples, the women and even the animals. There is also an Alleluia piece that can be "buried" during Lent.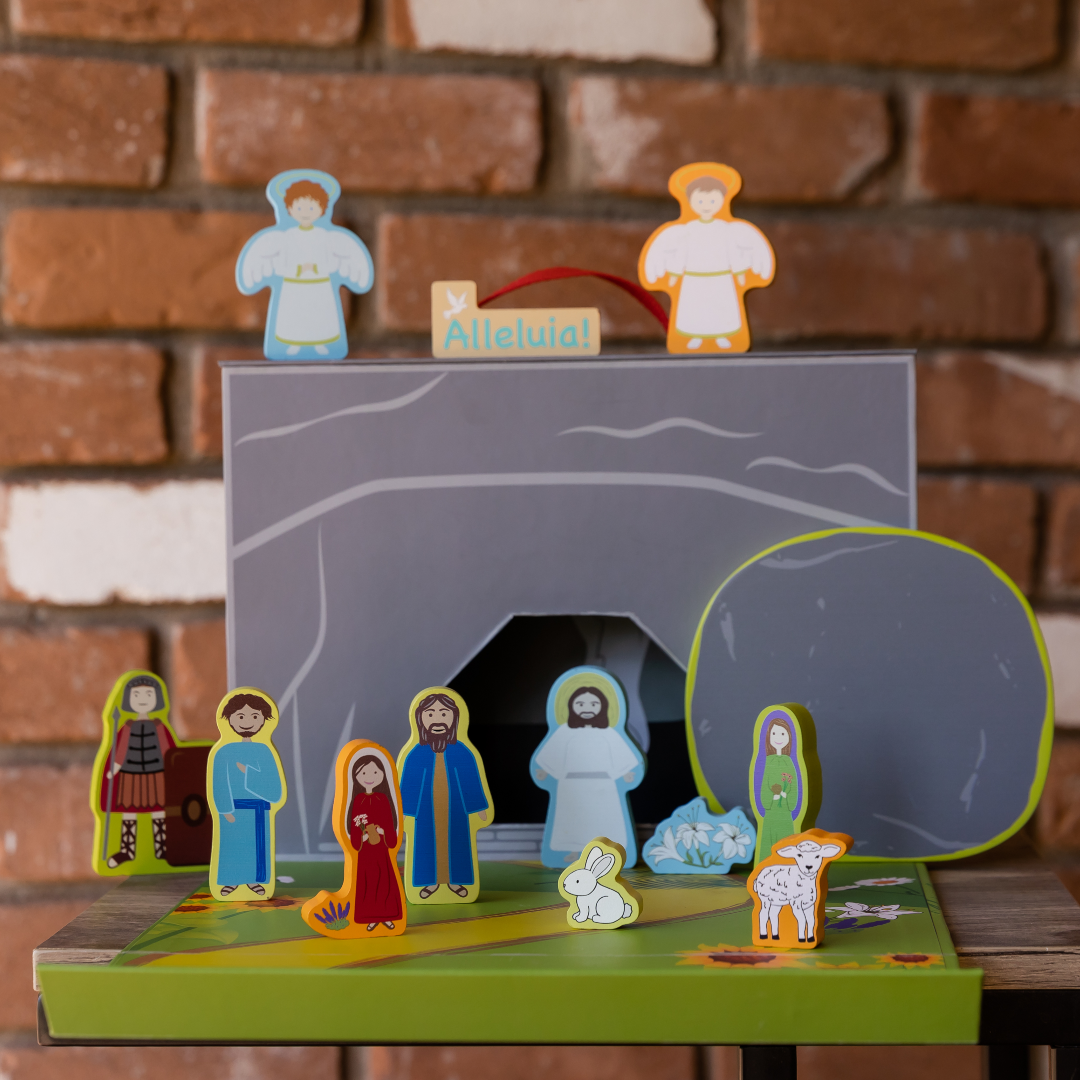 Beautifully created with a colorful vibrancy, designed in a fashion similar to the Nativity set, they released in 2021, the Easter Playset will bring hours of entertainment to our children, as they act out Jesus's Easter Resurrection. Since playtime knows no age limit, even my older children wanted to roll away the stone! The best part of cleanup is that everything fits back inside the box, it seals with a magnetic strip and even has a handle for carrying around. It's all nice and tidy for storing away when playtime is finished.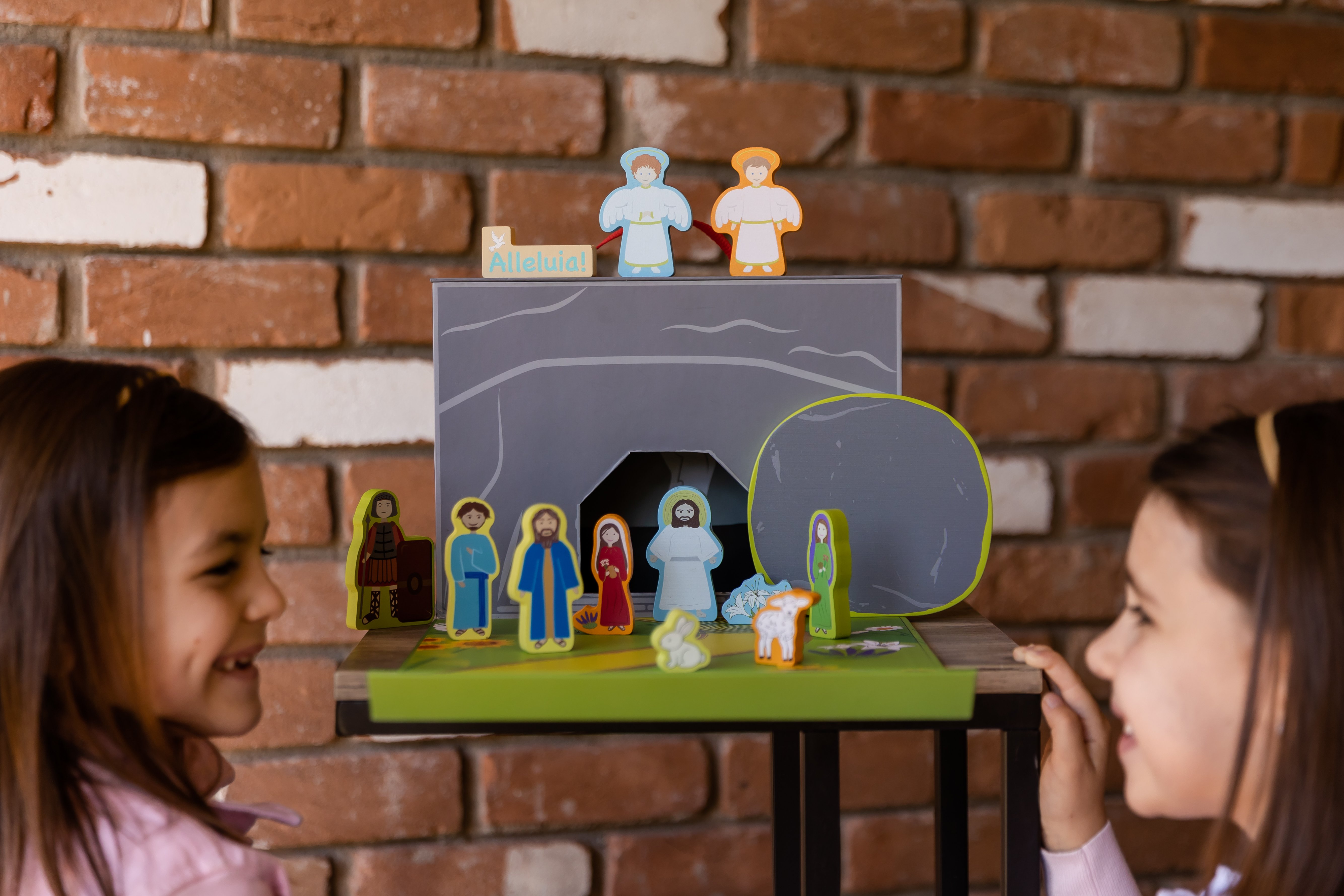 To continue enriching our Easter experience, the Saintly Heart website includes videos of the all four Easter Gospels being read in both English and Spanish.
Saintly Heart is a Catholic family owned toy company, who desires to combine playtime and our Catholic faith, to bring the faith to life for our children. Since they're privately owned, quantities of this wonderful Easter toy are limited, I definitely recommend making sure your Easter shopping includes an Easter Playset for your household.
Coupon Code
For a limited time, Saintly Heart is offering a special discount for CatholicMom.com readers: use coupon code Catholicmom to save 15% off. This coupon code is good through April 30, 2022.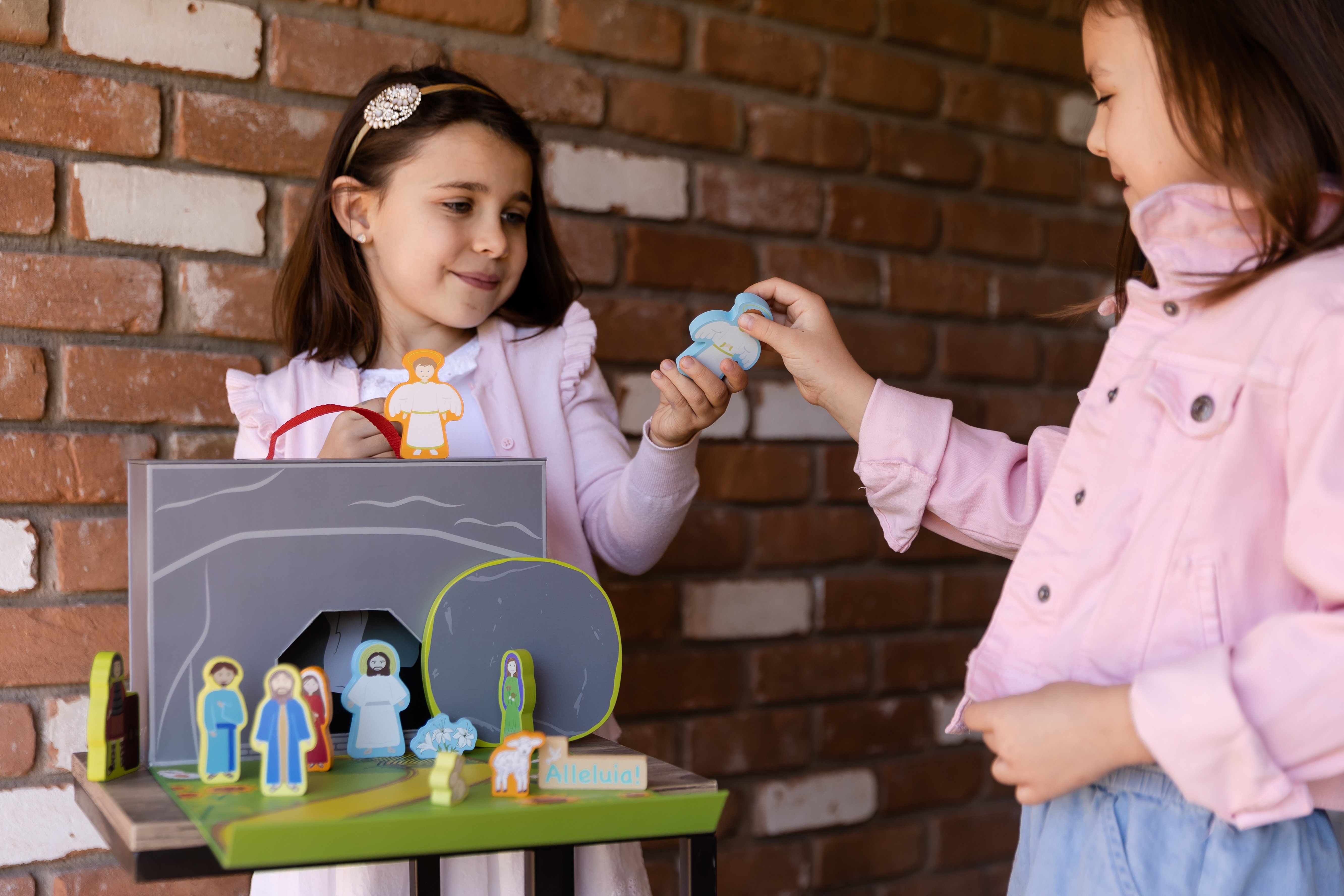 ---
Copyright 2022 Courtney Vallejo
Images copyright 2022 Saintly Heart Toys, all rights reserved, used with permission
About the Author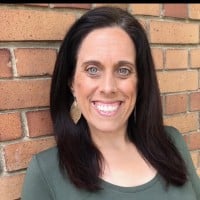 Courtney Vallejo is a convert to the Catholic faith. She and her husband are homeschooling parents of three adopted children. She loves speaking at women's groups and Catholic conferences! Courtney is a Barton tutor for Dyslexic children. She writes for her own blog, CourtneyVallejo.com. She is also the co-founder of AMomRevolution.com and has a master's degree in Film Production.