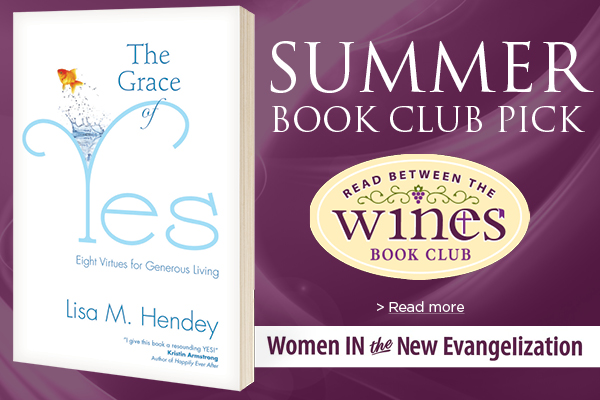 This summer, Women in the New Evangelization (WINE) is hosting its very first Read Between the WINEs Summer Book Club. It will be a fun and simple way for women to stay connected to their faith and their friends during the summer months.
WINE is a new national ministry that helps women encounter Christ and supports them on their journey of faith. WINE encourages women to grow spiritually as well as in their knowledge of the Catholic faith, while teaching them how to be disciples of Jesus Christ and mentors to other women. WINE accomplishes this by bringing together the best Catholic programs, resources, books and speakers in a way that complements the ongoing activities of a diocese as well as within a parish community. WINE hosts conferences, organizes parish small groups, promotes book clubs, and provides uplifting content via its web site.
From June 1 through August 8, WINE invites you to join them in reading The Grace of Yes: Eight Virtues for Generous Living by CatholicMom.com's very own Lisa Hendey.
"I honestly hope that our WINE friends will find in this book a deep and enjoyable journey toward understanding their own 'yes' to God in their lives," said Hendey.
There are two ways to participate in Read Between the WINEs:
Virtual Book Club. Each week, WINE will highlight and discuss a chapter of The Grace of Yes on its web site. Read along at this leisurely pace of one chapter per week, and WINE will provide reflections, insights and questions to ponder. The comments box will be open for a lively online conversation each week with women from all over the U.S. For those familiar with the CatholicMom.com book clubs, this is similar to them.
Small Group Setting. In addition, WINE encourages women to invite friends to read and discuss The Grace of Yes together. Meet as many times as you want—once, twice, weekly or monthly—it's up to you. Hendey provides questions at the end of each chapter, which will guide your group discussion. Serve a favorite snack and beverage. It's that simple!
All small group leaders that register for the book club will be entered into a fun contest! One lucky small group will win a Skype session with Lisa Hendey!
"I hope that for the women of WINE, this book club experience will provide the chance to find new 'soul sisters'," Hendey said. "What an amazing chance it will be for those who gather together to share their thoughts and to lay roots for the beautiful 'vintage' that is being born in these groups!"
To join Read Between the WINEs Summer Book Club, sign up here. After you sign up, you will receive weekly emails on each chapter.
Email Sarah@CatholicVineyard.com, if you have any questions about the book club. To learn more about WINE, visit the web site.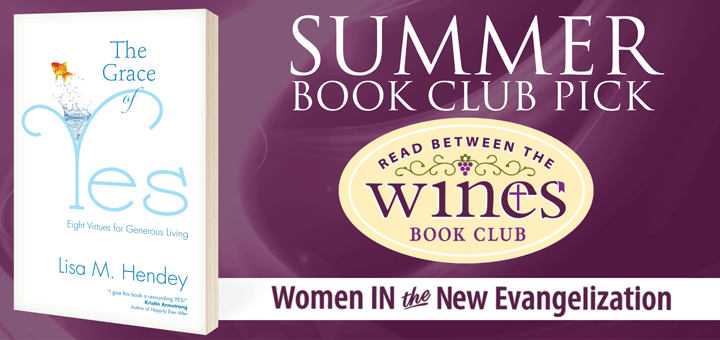 About the Author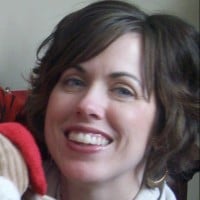 Sarah Damm is a Catholic wife and mother of six children, living in Minnesota. She spends her days running errands, helping with homework, and keeping up with laundry and the family schedule. Sarah loves her faith, coffee, and good books. You can find out more about her at SarahDamm.com.