This summer, WINE: Women in the New Evangelization will host its second-annual Read Between the WINEs online summer book club. It will be a fun and simple way for women to stay connected to faith and friendship during the summer months.
WINE is a national ministry that helps women encounter Christ and supports them on their journey of faith. WINE encourages women to grow spiritually as well as in their knowledge of the Catholic faith, while teaching them how to be disciples of Jesus Christ and mentors to other women. WINE hosts conferences, organizes parish small groups, promotes book clubs, and provides uplifting content via its blog, Facebook, and Twitter.
From June 18 through August 20, WINE invites all women to join them in reading Blessed Are You: Finding Inspiration From Our Sisters in Faith by Melanie Rigney.
"My prayer is that readers realize our dear Lord is always with them ... in good times and in bad. Jesus did His best work when He told us stories. Our beloved women saints have stories of struggle and pain, joy and happiness, of living everyday life and of making the ultimate sacrifice for God. They want to be our friends and share those stories to help us along the way," said Rigney.
[Tweet "My prayer is that readers realize our dear Lord is always with them...in good times and in bad."]
There are two ways to participate in Read Between the WINEs:
Virtual Book Club. Each week, WINE will discuss a chapter of Blessed Are You on its blog. Read along at a leisurely pace of one chapter per week, and WINE will provide reflections, questions to ponder, and a safe and encouraging space to converse with women from all over the U.S. For those familiar with the CatholicMom.com book clubs, this is a similar format.
Small Group Setting. In addition, WINE encourages women to invite friends to read and discuss Blessed Are You together. Meet as many times as you want—once, twice, weekly, or monthly—it's up to you. WINE will provide a PDF study guide as well as the online reflections, which will guide your group discussion.
All small group leaders that register for the book club will be entered into a fun contest! The winning group will enjoy a visit from author Melanie Rigney via Skype!
"In discussing their stories, readers will grow in confidence and love and share their stories with their online sisters. Community and friendship can take many forms—virtual and otherwise. No matter what the form, when we root ourselves and our relationships in the Lord, we grow closer to Him and to true love," Rigney said.
In addition, the online summer book club will include giveaways, video chats, and a private Facebook group for additional encouragement and accountability.
To join Read Between the WINEs Summer Book Club, sign up here. After you sign up, you will receive weekly emails on each chapter, beginning June 18.
Email Sarah@CatholicVineyard.com, if you have any questions about the book club. To learn more about WINE, visit their website.
Copyright 2016 Sarah Damm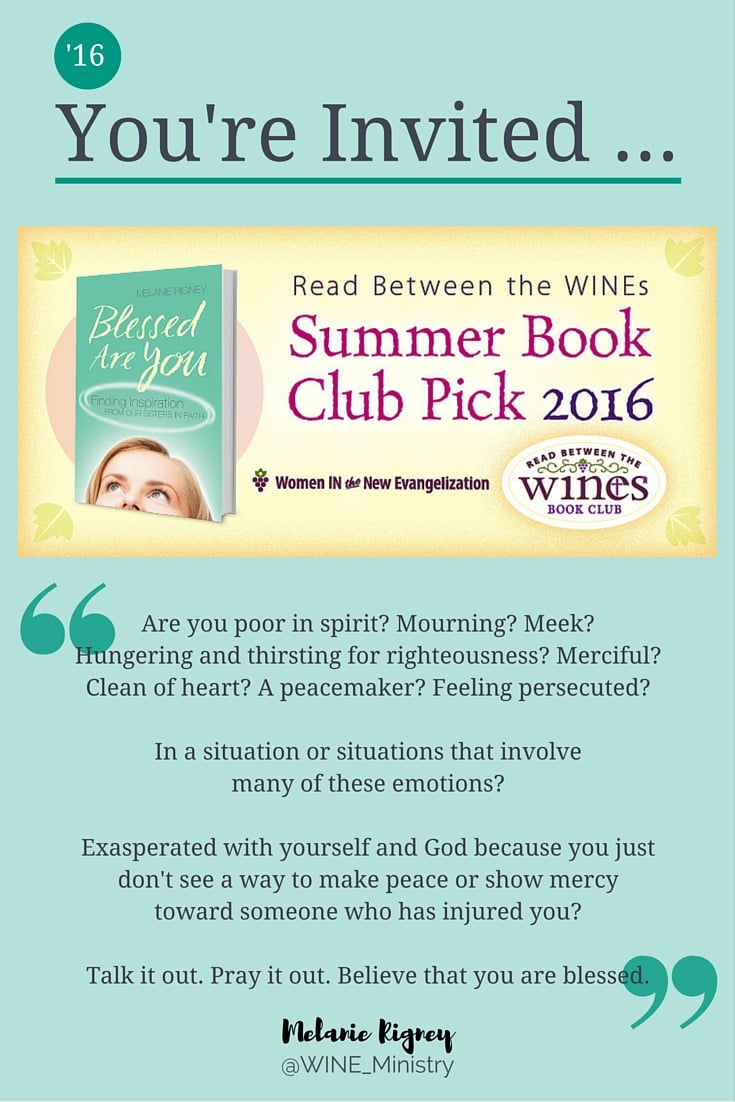 About the Author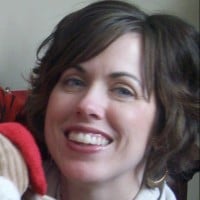 Sarah Damm is a Catholic wife and mother of six children, living in Minnesota. She spends her days running errands, helping with homework, and keeping up with laundry and the family schedule. Sarah loves her faith, coffee, and good books. You can find out more about her at SarahDamm.com.