Ten years ago, a friend invited Kelly Wahlquist to join a Bible study. And ten years ago, Kelly's life was drastically changed. She has spent the last decade deepening her relationship with Jesus, falling in love with each person of the Trinity, and traveling the country to share the joy of the Gospel. Her heart was transformed and her spirit lit on fire to share the faith—all because of one simple invitation.
"One invitation can have an eternal ripple effect," said Wahlquist, a Catholic author and speaker.
When we think about the wedding at Cana, we realize that someone invited Mary and Jesus.
"On the third day, there was a marriage in Cana of Galilee, and the mother of Jesus was there. Jesus and his disciples had also been invited to the wedding." (John 2:1-2)
We can imagine the young engaged couple sitting down with their parents to create the guest list. They determined how many people could fit in the space and how many mouths they could afford to feed.
Perhaps the mother of the bride suggested, "Let's invite Mary of Nazareth. She's always been such a dear friend to me whenever I've needed her." To which her husband responded, "She still has a son living at home. If we invite her, we have to invite him, too."
The young bride added, "That's okay. He's single, and I hear he's a nice guy. It might be fun to have him at the wedding." The young groom chimed in, "And he has a great group of friends."
Someone invited Mary and Jesus to the wedding at Cana, and look what happened! Because of one invitation, a need was met, a family was spared humiliation, water was miraculously turned to wine, Jesus began his public ministry, and the Blessed Mother spoke words that have had an eternal effect, "Do whatever he tells you" (John 2:5).
According to Wahlquist, the story of the Cana wedding perfectly sums up the new national women's ministry WINE: Women In the New Evangelization, which she founded.
WINE is about meeting women in their need and inviting them into relationship—relationship with other women and relationship with Jesus Christ.
WINE is about growing in our love for the Lord by following the example of the perfect woman, Mary, and striving to always do the will of God, to always do whatever he tells us.
WINE is about living our Catholic faith with renewed confidence, conviction and hope, in the context of a community. It's not always easy to know and live the will of God. But when we can rely on strong Christ-centered friends, that makes all the difference.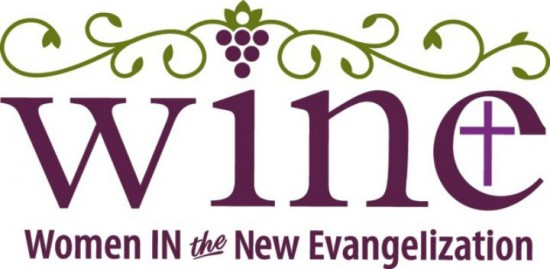 "It is our hope at WINE, that you find peace, joy and a sense of belonging in the friendships that come about as a result of spending time laughing, learning and growing in your faith with other women," Wahlquist said.
WINE accomplishes its mission by bringing together the best Catholic programs, resources, books and speakers in a way that complements the existing activities of a diocese or parish community. WINE hosts conferences and organizes parish small groups. While WINE is beginning to take root in the Archdiocese of St. Paul and Minneapolis, it also is seeing signs of growth in Texas, Florida, New Jersey, Iowa and other states. WINE also is growing nationally through the uplifting content it provides on its web site and its successful online summer book club.
"May we always be there to assist each other as we grow deeper in our personal relationship with Jesus," Wahlquist said. "May we open our hearts to an invitation from the Lord to follow him and invite others to journey along with us. And may we always be there to guide, encourage and support one another as we each strive to do the will of God—to do whatever he tells us."
For more information about WINE: Women in the New Evangelization, please visit their web site and sign up to receive their emails.
About the Author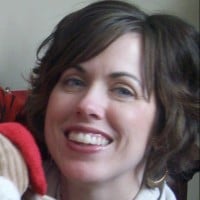 Sarah Damm is a Catholic wife and mother of six children, living in Minnesota. She spends her days running errands, helping with homework, and keeping up with laundry and the family schedule. Sarah loves her faith, coffee, and good books. You can find out more about her at SarahDamm.com.