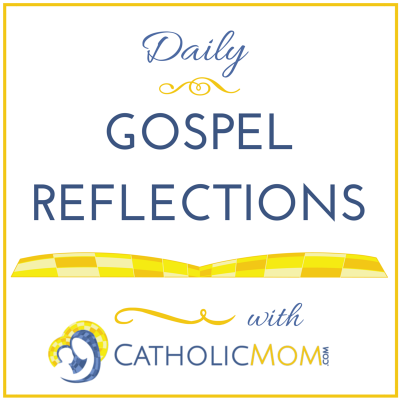 Today's Gospel: Matthew 5:1-12
In the northern hemisphere, where I live, summer is nearly here. Trees are alive with green leaves, flowers are blooming, and the sun is warm upon my face. After a cold winter and wet spring, summer promises warmth and joy in a unique way. It gives us a break from wearing jackets and allows us to kick off our shoes and run barefoot in the grass. Its pace is refreshing and relaxing, too, as school comes to a close for three long months.
As I read today's Gospel, I envision a beautiful summer day on top of that mountain where Jesus went. The sun is high in the sky and shines warmly on the faces of Jesus and His disciples. And the words that Jesus proclaims mirror the refreshing nature of the day for today's Gospel brings us the very heart of Jesus' preaching. The eight beatitudes express the very natural desire for perfect happiness that can only be fulfilled through Jesus Christ, as well as a plan to reach that perfect happiness one day in Heaven.
This type of happiness is not the sensation we feel when we receive a birthday gift, spend the day at the beach, or enjoy an iced latte while reading a favorite book. This happiness goes beyond pleasure because a happy feeling typically comes to an end. The happiness that we receive by living out the beatitudes, however, takes us to our final happiness that goes on for all eternity.
The beatitudes bring all people great hope because to experience the blessing of each does not require good fortune or good circumstances. In fact, Jesus addresses this specifically when He devotes several stanzas of His sermon to people who mourn, who hunger, and who are persecuted.
Just like moments of happiness on earth come to an end, so does our grief, our hunger, and our persecution. These things will not go on forever, but our reward in Heaven will. Jesus is telling us that He knows our lives are difficult. He knows that we experience pain and suffer in one way or another. But He also shows us how to endure, how to trust, and how to hope. The mournful will be comforted. The hungry will be satisfied. The persecuted will inherit the kingdom of heaven. These are Jesus' promises to us, which allow us to "rejoice and be glad" indeed!
In addition, woven within this teaching is the way Jesus is calling us to act here on earth, no matter what we are facing. He calls us to meekness, which is a gentle strength almost unrecognizable in this world. He also calls us to be merciful, pure of heart, and peaceful. These are beautiful attributes of Jesus, Mary, and many of the saints, so they probably are good for us to practice as we live out our lives here on earth. Just like we strive to follow the Ten Commandments, so should we strive to emulate the characteristics of the beatitudes. They will draw us closer to the Lord and our great reward in Heaven. Living out the beatitudes will increase our trust and faith in Jesus, as He comforts us in the midst of our trials and tribulations and gives us hope that one day we will be happy with Him in Heaven for all eternity.
Ponder:
What beatitude gives you the most comfort and hope? What attribute do you feel drawn to work on as you face today?
Pray:
Lord Jesus, thank you for giving us the beautiful teaching of the beatitudes. They bring us comfort and hope, as we face the trials of this world. Help us to trust You and the promises You make for total happiness with You in Heaven one day. Give us the courage to act with justice, meekness, and mercy throughout our lives. Amen.
We thank our friends at The Word Among Us for providing our gospel reflection team with copies of Abide In My Word 2015: Mass Readings at Your Fingertips. To pray the daily gospels with this wonderful resource, visit The Word Among Us.
Copyright 2015 Sarah Damm
About the Author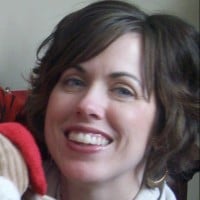 Sarah Damm is a Catholic wife and mother of six children, living in Minnesota. She spends her days running errands, helping with homework, and keeping up with laundry and the family schedule. Sarah loves her faith, coffee, and good books. You can find out more about her at SarahDamm.com.