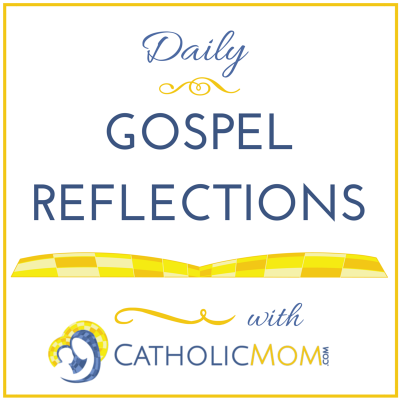 Today's Gospel: Matthew 8:23-27
Optional Memorial of the First Martyrs of the Holy Roman Church
Probably the worst job of parenting, in my opinion anyway, is training new drivers. We are now on our third child, and I have to be honest: you know that handle in the upper left side of the passenger seat? It's getting a lot of use! Just getting from point A to point B nowadays for an experienced driver can be a challenge; now throw in our youngest daughter. My husband is far more patient in the passenger seat than I am. Reading this gospel made me relate to the disciples in their panic and sheer fear. The thought of not being in control, of possible harm or death, could drive anyone into a frenzy like the disciples were…and I am! However, unlike my daughter, even though she does have a good handle on driving now, she doesn't have total control of the future and unforeseen elements like Christ does.
Can you imagine our Lord, napping in the boat as a huge storm approaches? I wonder if he wasn't really sleeping, but keeping one eye on the disciples to see how strong their faith in him was. He was in control of things; he knew what was going to happen, no need for fear here. The disciples should have known that Christ was on board and that there was nothing to fear, but their faith was not up to par. They panicked and started screaming at our Lord to save them. Oh! They had enough faith to know that he would save them but not enough to keep calm. Little faith is better than no faith because with little faith there is room for growth and improvement as we will see in the lives of these chosen men.
Ponder:
How is your faith? Do you feel your faith waning or growing? What can you do to help your faith grow stronger? Remember the value of communication and prayer with our Lord each and every day, and watch how strong your faith will grow!
Pray:
Dear Lord, help me to have faith, grow my faith, and share my faith with others by making it a priority every day to be with you in prayer. I thank you for your loving care and amazing example for all to follow! This I ask this through your name. Amen.
We thank our friends at The Word Among Us for providing our gospel reflection team with copies of Abide In My Word 2015: Mass Readings at Your Fingertips. To pray the daily gospels with this wonderful resource, visit The Word Among Us.
Copyright 2015 Ebeth Weidner
About the Author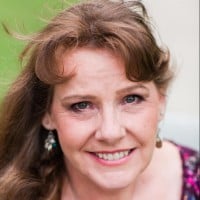 Ebeth Weidner, a Master Catechist and cradle Catholic who considers herself a Catholic information junkie, writes from her heart about the faith and hope she finds in the Catholic Church. She is the author of "A Catholic Mom Climbing the Pillars" blog. She is the wife of a research science Professor and mom to 3 great young adults people living on the coastal side of North Carolina.