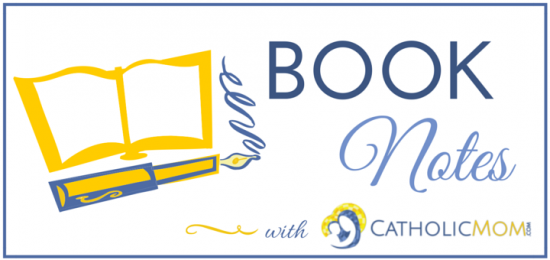 Introducing Tuscany Press
This is my first review of a Tuscany Press edition. I am inspired by the work of this publishing house. Peter Mongeau, founder of Tuscany Press, the Tuscany Prize and Tuscany Film, began Tuscany to unite faith and culture through books and film. He answered the great need for Catholic fiction by supporting Catholic storytellers and stories. Find out more at Tuscany Press.
Tuscany Press also does a great job of marketing. Blood of a Stone is one of the latest books published that kept appearing in e-mail and social media. Having worked in book retail for over thirty years one of the first things I look for is how the book opens, the type style, the text format, and the type of paper. When this hardcover book arrived it surpassed my expectations. The dust jacket, with its "Sword in the stone" type illustration, has a helpful map ghosted in the background. No matter where a map is placed in a book I find it helpful.
Blood of a Stone by Jeanne Lyet Gassman
Blood of a Stone is a debut novel for author Jeanne Gassman, a creative writing workshop leader whose writing has already appears in various journals. Her historical fiction takes place during the first century Roman Empire. We journey with Demotrios, a escaping slave, as we move across the Empire toward Galilee and Jerusalem. Of course we expect to meet Jesus. How Demotrios hears about Jesus is quite different than I imagined. Here is the backstory.
Faced with the brutality of slavery, Demetrios confronts his harsh master and flees by the blood of a stone (thus the title and something I can't explain without telling you too much.) Determined to escape his past, he struggles to create a new life and a new identity with his new Jewish friend and fellow escaped slave, Elazar.
The secrets that both escapees keep cannot remain secret forever. Is Demetrios betrayed by Elazar? For a reader who hasn't been introduced to Jesus the chapters midpoint in the book might be engaging. I filled in the blanks rather easily because of my knowledge. To make up for this there are unanticipated plot surprises a few more chapters in and until the end of the book.
Demetrios, a worshipper of Roman gods, risks everything to keep his secret safe. He isn't sure who to trust; aside from the god Mercury who he believes guides him. Love proves to be very complicated for Demetrios because of his past. Only by meeting Jesus will Demetrios and friends really find genuine love and salvation. I assumed this was the direction the story was headed however Demetrios' first real introduction to the Ravi Jesus are lies. He grows so unimpressed with the Messiah that even tries to find a way to kill Jesus to fulfill a promise. As the story progresses every person Demetrios met on his journey is drawn up into the Pascal Mystery.
Gassman provides enough information about Roman, Gentile, and Hebrew culture in the first century to give you an overview without weighing down the text. A good background study for readers of this book is Jewish groups in the time of Jesus and the PBS web site Roman Empire First Century There are discussion questions in the back of the book. Consider Blood of a Stone for a Lenten book club choice. There are no particularly Catholic reference in this book so it may be offered to a non-Catholic or even a non-Christian audience as a way to share Christ.
Be sure to check out our Book Notes archive.
Your purchase of Blood of a Stone through our affiliate link helps support CatholicMom.com but costs you nothing extra.
Copyright 2015 Sr. Margaret Kerry, fsp.
Photo: Cover Photo, Blood of a Stone. All Rights Reserved Tuscany Press, 2014.
Photo: The Roman Forum. All Rights Reserved. Sr. Margaret Kerry, fsp. 2010.
About the Author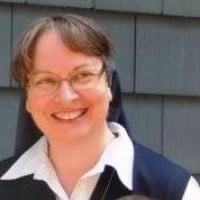 A Daughter of St. Paul for 40 years Sr. Margaret continues to pursue new ways to proclaim the Gospel: sharing the Pauline Charism with the laity, writing books (St. Anthony of Padua: Fire & Light; Strength in Darkness: John of the Cross; Prayers for the New Evangelization), & through direct evangelization. She is available for workshops on the Vocation & Mission of the Laity, Media Literacy, and The New Evangelization. mkerry@paulinemedia.com