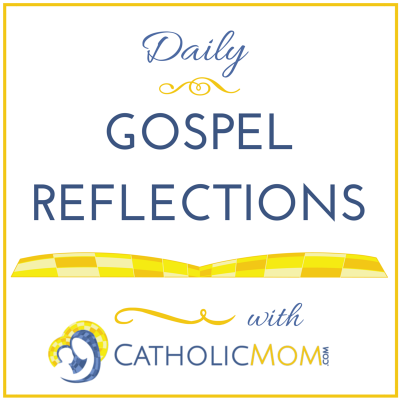 Today's Gospel: Matthew 13:54-58
Memorial of Saint Ignatius of Loyola, Priest
Homecomings can be a mixed bag. Sometimes they are joyful, like a soldier returning from a deployment or a traveler from a long journey. Other times, like today, it is uncomfortable because the townspeople and kin cannot come to terms with how Jesus, one of their own, is so different from their expectations.
Rather than rejoice in how a "local resident makes good," the town chooses instead to be unimpressed. This, in turn, simply reinforces the negative stereotype others have of their town when they say, "What good has ever come from Nazareth?"
Ponder:
Richard Bach writes in his popular book Illusions, "Argue for your limitations and sure enough, they are yours." Notice in this short Gospel passage how many negatives are expressed: "Is he not the carpenter's son?" Is he not this, is he not that? Begging the question expresses not just their disbelief in Jesus, but a lack of faith in their own origins. As a result, "he did not work many mighty deeds there because of their lack of faith."
Pray:
O Lord God, when we hear your Good News
It is You that is present.
May our response be Amen.
Yes, we are more than…not just
Our families, our towns, our occupations…
We are your children.
And when our Brother comes
Let us rejoice with faith
So that the Good News can bring us home!
We thank our friends at The Word Among Us for providing our gospel reflection team with copies of Abide In My Word 2015: Mass Readings at Your Fingertips. To pray the daily gospels with this wonderful resource, visit The Word Among Us.
Copyright 2015 Jay Cuasay
About the Author

Jay Cuasay is a freelance writer on religion, interfaith relations, and culture. A post-Vatican II Catholic father with a Jewish spouse, he is deeply influenced by Christian mysticism and Zen Buddhism. He was a regular columnist on Catholicism for examiner.com and a moderator and contributor to several groups on LinkedIn. His LTEs on film and Jewish Catholic relations have been published in America and Commonweal. Jay ministered to English and Spanish families at a Franciscan parish for 13 years. He can be reached at TribePlatypus.com.