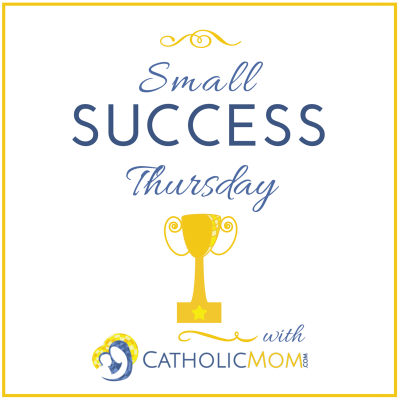 This week, I'd looked at the schedule and thought, "I'm going to lose my mind." My husband kissed me and said, "Spend the time with the kids, not just getting them from here to there." I knew it was good advice, but then I looked back at that calendar. Monday sounded evil. Seven o'clock --get the teen to cross country practice. He's done at nine. At 10:30, my daughter had field hockey at the same place, for two hours. Two different children needed to go to the doctor's at one. At three, the cross country runner and one other had dental appointments. At six, the cross country runner had the secondary practice at the school I'd already been to four times already --there, back, there, back, and at 7:15, six who hadn't been out all day, had swimming lessons.
Still, all of it needed to be done, and his advice was far better than trying to grit through all of it so, taking three of the youngest in tow, I got them haircuts in between the sojourns to the high school for the two teens. They loved it. The middle of the day I took kids through the drive thru for shakes, which made them sing songs of maternal love even in light of one tetanus shot and another getting antibiotics. I phoned and asked my tween who loves to cook to pre-fix dinner. She boasted at dinner time of being the chef of the family.
In the afternoon, I opted to take all the swimmers with the track teen and we'd spend the afternoon at the pool until class started. As luck would have it, the big pool was closed, but the splash pool remained open (and free). We seized the opportunity, and the impossible day became a day with a lot to recommend it. During swimming lessons, I met a woman who lived two blocks from me, has six children including one with special needs, and an IEP looming. She and I talked special education and she said, "Oh, this is just what I needed." and said she'd felt nervous about the meeting but now didn't. She mentioned "God's providence." It was for me too. We exchanged phone numbers and I got into the car feeling refreshed rather than drained from it all, and gave thanks to God for a husband who gave good counsel, and to God for the day and the fun we'd found along the way. By going in with the right attitude, the one my husband suggested, we'd found fun, we'd made a day of drudgery a day of joy, of unexpected grace.
The next day, I had to catch up on getting some groceries (pull ups and diet coke) in between shuttle runs of teens to field hockey and cross country. Lost in thought about all I needed to do, I only caught the tail end of a discussion between the cashier and the person buying things. He couldn't afford all he'd brought to the counter. I felt a tug to help, but the man was gone before I had the chance. The next woman unloaded her two items, a pack of drumsticks and some frozen fried okra. She handed back the frozen okra to the cashier. Here was a second chance. She at first refused, and then changed her mind. "It's a blessing both ways." she said. "I need to learn to say yes." she added. "Me too." I said. "Thanks God for the do-over." I thought.
Driving home, I flipped on the radio to hear my favorite priest talking about cooperating with grace being a means of joy even in the midst of drudgery. Even evil schedules and a lack of funds, cannot stop grace if one pays attention and cooperates. Hope your week was filled with moments of grace for and from others.
Copyright 2015 Sherry Antonetti
[inlinkz_linkup id=552027 mode=1]
About the Author

Sherry Antonetti is a mother of ten children, published author of The Book of Helen and a freelance writer of humor and family life columns. You can read additional pieces from her blog, http://sherryantonettiwrites.blogspot.com.