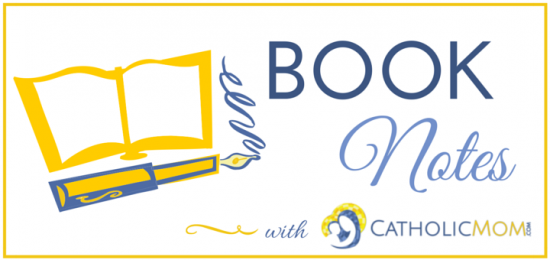 Today, we're happy to be a part of the Blessed Are You; Finding Inspiration From Our Sisters in Faith Blog Tour celebrating the work of Melanie Rigney's new book!
"Blessed are those who hunger and thrist for righteousness, for they will be filled." Matthew 5:6
In her beautiful (and highly readable!) book Blessed Are You, author Melanie Rigney "breaks open" the one of my favorite passages of the gospels, the Beatitudes, by inviting us into new or renewed spiritual friendships with saintly women.
By luck of the draw, when it came to organizing Melanie's blog tour I was assigned Chapter Four on the topic of "Righteousness". Initially I balked a bit. This date worked, but I thought to myself (in typical Lisa fashion) that it might have been a lot cooler to write on "Poverty of Spirit". "Oh well," I justified, "At least I didn't get mourning!"
Now, having spent time with the entirety of Melanie's book, I can see that the Holy Spirit arranged my blog tour writing assignment. Melanie's introductory remarks on the connection between righteousness and rectitude, "moral integrity", underscore the vital connection between being on the right path to God and having an unquenchable desire to share the Good News with others. If we're living with righteousness, our lives become testaments to the goodness of God.
Melanie reminds us that this won't always be easy, especially in today's society. And we need to be constantly aware that sometimes our actions speak louder than our words. Hungering and thirsting for righteousness means being constantly vigilant about the transparency and honesty of our lives. And ironically, I find that the more involved I become in the New Evangelization, the more "at risk" I am of falling into little actions that lack integrity and have the chance to snowball into outright sins against righteousness.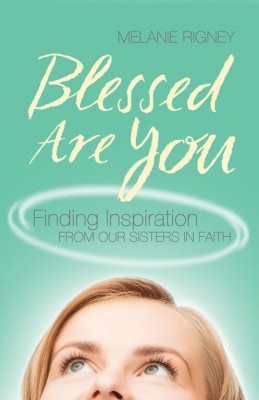 Blessedly, Melanie introduces us to four spiritual companions who offer great examples of how to live with righteousness in the face of tremendous obstacles:
While I'll admit to an original "ho hum" attitude on the primacy of righteousness as a blessing, my new spiritual friendship with the women Melanie Rigney brought into my life as a result of this single chapter has revolutionized my thinking. And blessedly, Chapter Four is only one of nine in this book! I encourage you to follow the blog tour for Melanie's book (the dates are listed below) and to find spiritual companions of your own with Melanie's help.
I have no doubt that--as I was--you'll be blessed!
Order Blessed Are You; Finding Inspiration From Our Sisters in Faith and support CatholicMom.com with your purchase
---
Melanie Rigney is the author of Sisterhood of Saints: Daily Guidance and Inspiration, and a contributor to Living Faith, a 650,000-circulation Catholic devotional. She writes weekly for Your Daily Tripod, A Catholic blog, and has a monthly newsletter. "Sisters and Friends: Refresh Your Soul with Melanie Rigney." Melanie has spoken at the National Catholic Women's Conference, as well as several of their regional gatherings: numerous parishes, bookstores, and diocesan events; and several Theology on Tap sessions.
Follow the blog tour! Here are the bloggers and dates for the Blessed Are You; Finding Inspiration From Our Sisters in Faith Blog Tour:
Copyright 2015 Lisa M. Hendey
About the Author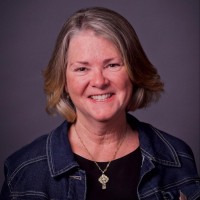 Lisa M. Hendey is the founder of CatholicMom.com, a bestselling author and an international speaker. A frequent radio and television guest, Hendey travels internationally giving workshops on faith, family, and communications. Visit Lisa at LisaHendey.com or on social media @LisaHendey for information on her speaking schedule or to invite her to visit your group, parish, school or organization. Visit Lisa's author page on Amazon.com.