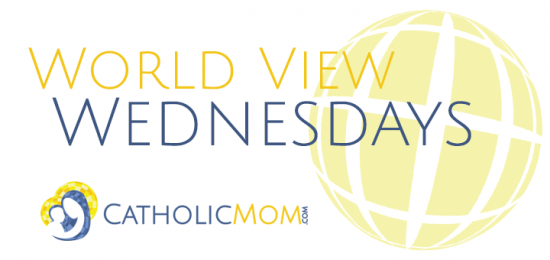 By Regina Mburu, communications liaison for Unbound in Africa
Smoke from the cooking fire filled the small kitchen as the contents of a cooking pot boiled. The fire was built between three large stones, with the pot balanced on the edges of the stones, above the fire.
This is what I saw when I visited with Lucy, one of the elders sponsored through Unbound in Kenya. As I made my way to her home, I noticed her well-kept compound and the sound of her singing.
"Welocamu na wakinya guku kwa cucu, siti downi," Lucy sang.
This is a Kikuyu song that means, "Welcome and when you get to your grandmother's house, sit down."
I could not help but smile. I knew I was in for an interesting afternoon in the company of the jovial Lucy.
Her house is sparsely furnished, but clean. Her floors, though made of dirt, were thoroughly swept.
"When my children come visiting, before we start talking, they must have some porridge," Lucy said, "because I do not want them to talk to me on an empty stomach."
As she poured me a mug of hot porridge, normally called "Uji" in Swahili, I could smell the contents of the cup from afar. It was fermented porridge, just what I like. I felt like I was visiting with my own grandmother back at my rural home.
"I can talk good English," Lucy said. "I went to school, but I had to drop out when my parents could no longer afford my school fees."
Lucy, 69, was born and raised on the outskirts of Nairobi, in a place called Gachui. She had 13 siblings, most of whom have passed on.
"We were so many that our parents had a hard time taking care of all of us," she said. "We lived in poverty. However, we were very happy because there was a lot of love amongst us."
In Kenya's past, it was prestigious for a man to have as many children as he could, even if he wasn't in a position to give them a decent life. African tradition dictates that children are wealth.
Lucy was lucky to attend an excellent elementary school. She is proud of where she went to school and, as she noted, she learned to speak English quite well.
She laughs as she tells me a story of how she went somewhere to sell porridge and there was a young man there who gossiped about her in English, thinking she wouldn't understand.
"The young man was discouraging people from buying my Uji, saying that it was stale," Lucy said. "I looked straight in his eyes and told him, 'Pardon me, sir, my Uji is freshly cooked; I can take you to my kitchen to see for yourself.'"
Lucy, breaking in laughter, said the young man was so embarrassed that he bought three mugs of Uji, one for himself, one for his friend and he even bought Lucy a mug!
With a broad smile, Lucy tells me about some of things she has experienced in her life.
Lucy got pregnant at an early age and had a son. She raised the child alone as the father denied responsibility. Her son passed on at the age of 44, leaving her with three grandchildren to take care of as their mother passed on, too.
With no source of income, it was an uphill task providing for her grandchildren.
"I learned cooking porridge from my mother, and so I utilized that knowledge," Lucy said.
She would cook porridge and sell it, and from the money she earned she would put food on the table.
One of her grandchildren told her about Unbound and how we offer help to elders in the community. She visited our offices and shared her story with the staff. The staff later visited her home, and soon after she was sponsored through the Unbound program.
"I was so excited when I got a sponsor," Lucy said. "I felt so loved. A total stranger was willing to offer me help; that deeply touched me."
Unbound's sponsorship program gives elders help with food and other basic needs, such as beds, bedding, cooking utensils and other items. Sponsored elders also have access to medical assistance when the need arises. More importantly, they have companionship.
"I have made many friends at Unbound," Lucy said. "I mingle with my fellow aging friends and we tell stories, pray and laugh a lot."
As I help Lucy clear the table, I notice that though she has difficulties with her back, she does not sit around feeling sorry for herself. She does what she can to fend for herself and complement the support she receives from Unbound.
"Selling porridge gives me joy," Lucy said. "I have no time to wallow in stress. I am occupied and that, I believe, is the reason why I do not suffer from stress-related sicknesses. I am whole, I am healthy and I am very happy."
Make a difference in the life of an elder. Sponsor today.
About the Author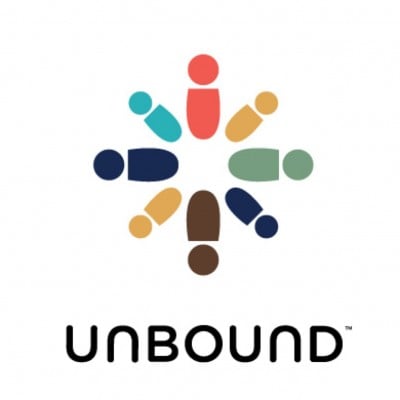 Unbound is an international nonprofit founded by lay Catholics grounded in the Gospel call to put the needs of the marginalized and vulnerable first. We build relationships of mutual respect and support that bridge cultural, religious and economic divides. We bring people together to challenge poverty in 18 countries. We invite you to join us. Find us on Facebook or Twitter.