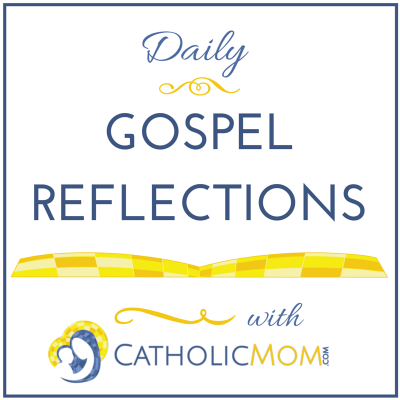 Today's Gospel: Mark 7:1-8, 14-15, 21-23
This is a very strong lesson about thoughts and words. You've heard of that saying:
"Be careful of your thoughts; they become your words.
Be careful of your words; they become your actions.
Be careful of your actions; they become your character."
How many times has someone said something that went straight to your heart? It hurt like the dickens, and it was just a group of words! Shakespeare could not have been more on spot when he wrote, "The pen is mightier than the sword." Words can hurt, coming in the form of gossip, lies, anger, and even the truth when thoughtlessly brutal. It was the spoken or written word that cut like a knife through the heart. This is exactly what Jesus is talking about; clean hands, kosher food, and fine wine will never hurt a person as badly as the words that come out of one's mouth!
Jesus makes one think about what comes out of our mouths; idle talk, gossip, and just plain chatter can hurt others and us as well. Being known as the office gossip is not exactly the reputation of choice, to be sure, but being hurt by that gossip truly damages deep into the soul. We are all guilty of listening in on some juicy piece of information about someone else, but these little bits of information tend to change our impression towards the subject of the gossip, whether it was true or not. I'll never forget one evening out with friends, when one of the ladies said, "Oh, you know ___________, well he has a reputation around town with the women, and his wife doesn't even know it!" Yikes! I really didn't want to hear that! Now, every time I see the wife, I feel sorry for her. Whether that little piece of information was true or not, it was pretty evil to pass it on to the next set of ears. Several people were defiled with that one sentence!
Ponder:
Hurting hearts are so much harder to heal than a muscle or bone. Have you ever really thought about what Jesus was saying here? Hopefully, you have never made a mean comment to another person, reducing them to a puddle of sadness. But what if you had? How can you repair such a hurt?
Pray:
Eternal Father, we pray for the Holy Spirit's wisdom and knowledge to guide us in our thoughts and words towards each other. We pray for wisdom when in difficult situations, love and charity when in a tense moment, and mercy and grace when we find ourselves in an angry situation. We ask this through your Son, Jesus Christ, who lives and reigns with you and the Holy Spirit forever and ever. Amen.
We thank our friends at The Word Among Us for providing our gospel reflection team with copies of Abide In My Word 2015: Mass Readings at Your Fingertips. To pray the daily gospels with this wonderful resource, visit The Word Among Us.
Copyright 2015 Ebeth Weidner
About the Author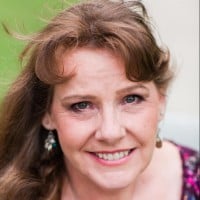 Ebeth Weidner, a Master Catechist and cradle Catholic who considers herself a Catholic information junkie, writes from her heart about the faith and hope she finds in the Catholic Church. She is the author of "A Catholic Mom Climbing the Pillars" blog. She is the wife of a research science Professor and mom to 3 great young adults people living on the coastal side of North Carolina.