Ten days ago, I came here to the blog and publicly shared that I needed your help. In the years since my breast cancer treatment wreaked havoc on my metabolism, I think I gave up hope. That's an unusual thing for me since I'm a committed optimist. But I resigned myself to the fact that "at a certain age" and having tried various means of losing weight, I was stuck. I told myself that numbers on the scale didn't matter and that as long as I felt strong and healthy, all was well.
And then I received blood tests confirming high cholesterol and pre-diabetic blood sugar levels. For me, those numbers (more than a number on the scale) were a wake up call. My dress size doesn't really matter. But unhealthful blood test results just couldn't be ignored. So after going through a short "pity party", I turned to you for your prayers and support. I invited your companionship.
I know from your private emails to me and your comments that many of you are walking this journey with me. And I can't tell you how much that support has buoyed me in the last week when things got challenging. I hope you know that as often as I pray for myself, I keep you intentionally in those "Please God, help us..." conversations that seem rampant these days.
I've committed to checking in regularly here and so I thought I'd share a few simple things I learned this week:
I LOVE MyFitnessPal.com. The app works so well for me. My focus has been on nutrients and "macros" (the percentage of fat, protein and carbs in my daily intake) more so than calories. But my favorite thing there is the small amount of conversation that's happening and the support I'm finding. If you're using this great tool, please "friend" me by finding me at my profile at http://www.myfitnesspal.com/profile/movingbeyond.
I MUST plan ahead. With all of my travel, I can't leave finding healthy choices to chance. I experienced this on the way home from my trip to Atlanta. The Dallas airport seemed largely devoid of anything that could be easily found. The resulting migraine on my second flight (something that never happens to me) was a brilliant reminder that I have to pack food along with me on travel days.
I need experts and accountability. This nutritional thing is new to me. And one of the confusing things is that for every four "experts" you consult, you will get four different sets of advice. But one positive step I took this week was to meet with a trainer at my gym. I have three complimentary sessions included in my membership (I never knew that!). We set out a food plan that was somewhat different from what I'd been doing and will meet next week to develop a light weightlifting routine. I'm strangely scared and excited.
A bible verse for this week: "So whether you eat or drink, or whatever you do, do everything for the glory of God." 1 Corinthians 10:31
A prayer for this week: "Lord, you have blessed me so abundantly. Help me to stay strong against sinful temptations to sloth and gluttony this week. May any tiny suffering I experience be united with the pain of those around the world who know constant hunger and thirst. I am yours."
A question for you: How was your week with respect to healthy living? What did you learn this week? What pitfalls did you encounter?
About the Author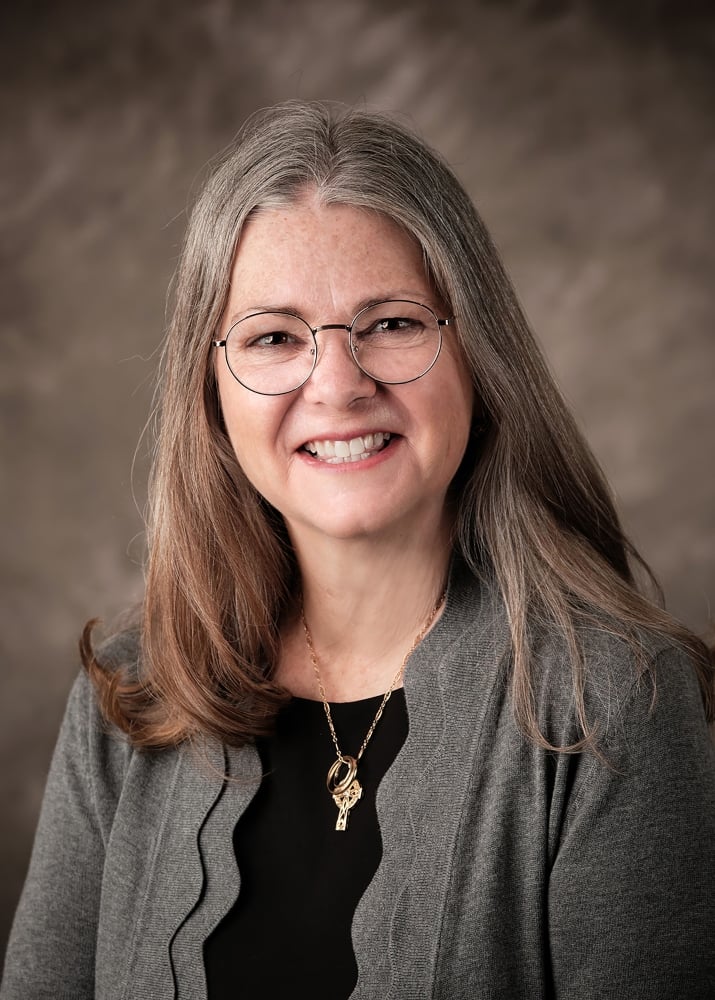 Lisa M. Hendey is the founder of CatholicMom.com, a bestselling author and an international speaker. A frequent radio and television guest, Hendey travels internationally giving workshops on faith, family, and communications. Visit Lisa at LisaHendey.com or on social media @LisaHendey for information on her speaking schedule or to invite her to visit your group, parish, school or organization. Visit Lisa's author page on Amazon.com.