I remember reading online somewhere that it takes twenty one days to form a new habit. When I logged into MyFitnessPal today and my news feed told me that I had logged in for 20 days in a row, I thought immediately of that 21 day myth. If tomorrow is Day 21 of this new life, then why does every day feel like such a challenge?
Perhaps this is too much honesty for you on a Monday morning. But I promised myself to be transparent here, so you'll get the struggles along with the "wins". Since I blogged my last update, I survived a wedding celebration intact and have maintained my goals of documenting my food intake to assess my nutritional wellbeing. Most days, I don't walk around feeling physically hungry. I'm fueling my body with greater intentionality than ever, so the food I am eating is both healthy and delicious.
BUT, focusing on what you eat and what's in it is much harder work than I'd previously understood. Because this is not simply a "diet", but rather a dramatic lifestyle change, I feel like a toddler learning to eat for the very first time. I'm overcoming a huge obstacle in that my disinterest in cooking has meant that I have a huge learning curve if I'm going to succeed at this. In short, it feels like a lot of my mental bandwidth is going into food stuff these days.
With every bite I eat or any moments I spare planning and preparing, I'm trying to remember what a gift it is to even have something at all to eat. So many in our world suffer with hunger and thirst. Please, if you would, say a little prayer that I can submit physically and emotionally to making good choices not just for the next day or two, but for a lifetime.
On the positive side, I met with a trainer at my gym. This was a big first step, but also led to a bit of confusion. Our first session dealt with healthy eating, but the nutritional information he gave me was a bit different from what I'd been reading online. As a result, I have requested that my doctor refer me to a nutritionist who can help me to come up with a trusted plan. Stay tuned!
Another "win" was my overnight trip to Los Angeles last week to attend a film junket for the movie "Risen". We dined at the famous Farmers Market in LA and I had a fantastic meal from Moishe's. At movie junkets, food is usually provided, but often the hospitality room choices are "temptation" types of food. Thankfully at this event, it was easy to make a few good (and delicious!) choices. I'm finding that as I learn more about nutrition, but also as I make intentional decisions, travel is not the burden that I thought it would be.
A last, and somewhat goofy, little bit of sharing. About ten days ago, I bought myself a gift: a Lodge cast iron skillet. I'm on the lookout for good recipes, especially for vegetable ideas, so if you have any recommendations, please leave them in the combox below.
A bible verse for this week: "Do you not know that your body is a temple of the holy Spirit within you, whom you have from God, and that you are not your own?" 1 Corinthians 6:19
Prayer for this week: "Father, thank you for the gift of healthy food. Please bless those in this world who suffer from hunger and thirst. Help me to give more generously of my resources to serve them and to share the gifts you have given me. Give me strength to carry out your will for my days and courage to persevere in the knowledge that my life is a beautiful gift from you."
A question for you: Do you consider your efforts to get healthy to be a temporary goal (for example to lose a certain amount of weight) or a lifetime decision?
Copyright 2015 Lisa M. Hendey
About the Author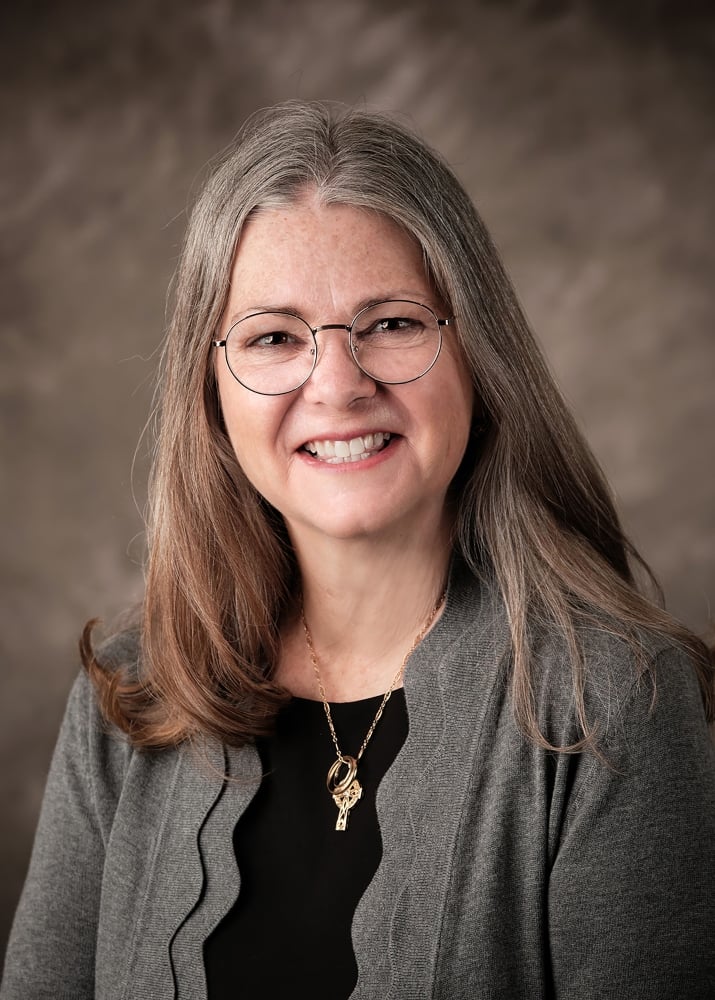 Lisa M. Hendey is the founder of CatholicMom.com, a bestselling author and an international speaker. A frequent radio and television guest, Hendey travels internationally giving workshops on faith, family, and communications. Visit Lisa at LisaHendey.com or on social media @LisaHendey for information on her speaking schedule or to invite her to visit your group, parish, school or organization. Visit Lisa's author page on Amazon.com.