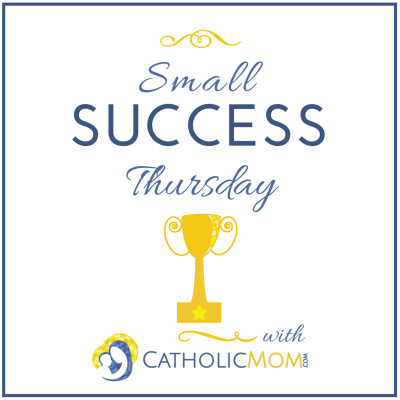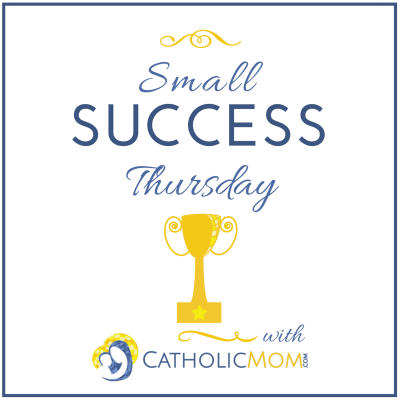 Longtime followers of this series know that in recent months, I've struggled to return to a routine of saying the Rosary. I do know, whenever I do pray it, somehow, the demons of housework and bills, homework and whatever else comes my way, is less difficult. I used to use the website Come Pray the Rosary, but I found it goes too fast for me to really meditate on the mysteries. So I've been tinkering to find other ways to pray this very necessary prayer for my day-to-day life. The best method has been aloud, holding the rosary, with petitions. The mystery helps draw me to people I need to pray for, and the physical nature of the rosary helps keep me on task, and saying it aloud, demands I breathe, concentrate, pace my words, and think about what is being said. Now I just have to start to set a time when I do this, so it isn't so dependent upon me carving out time, as me setting aside time.
The same is happening with working out. Last week, I made it four times to the gym! This week, I hope to somehow make it five. But I'll settle for four, if it means, I'm getting back into the swing of things.
Writing boot camp is also going well. I'm enjoying the early exercises, they're a break from the chores of the day, except for the one I had to do today, writing/bleeding onto the page anger. I needed to write the Small Success post afterwards, just to help reset my brain for the rest of the day.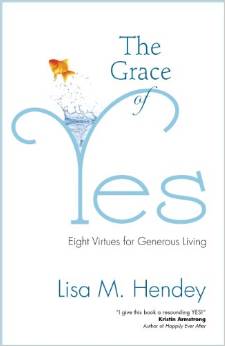 However, the big success of this week, was saying "No." Many of you have read Lisa Hendey's The Grace of Yes, and in it, there is a chapter called, "The Grace of No." This past Sunday, we experienced it.
The basement has remained a cluttered disaster for well over a month despite my best efforts. Sunday, my husband declared, the kids would be cleaning it and that nothing would happen (we'd been to Mass the night before), until it was cleared. The children complained. Some argued it wasn't their mess, others that it would take forever, and others that everyone wasn't working. We held firm. Today, my basement is clear. It was a real act of the will, not to give in on requests for breaks, bargains for treats, bribes, etc, but their father and I stood firm, and honestly, it made our children more responsive to the needs of the family, not less, because they knew we meant business. We went grocery shopping, we did the laundry, we had a feast for a dinner, and there was a grace that came from being disciplined and united on this front.
Hope your week had small successes, some from what you did, and others from what you didn't do.
Copyright 2015 Sherry Antonetti
[inlinkz_linkup id=567961 mode=1]
About the Author

Sherry Antonetti is a mother of ten children, published author of The Book of Helen and a freelance writer of humor and family life columns. You can read additional pieces from her blog, http://sherryantonettiwrites.blogspot.com.