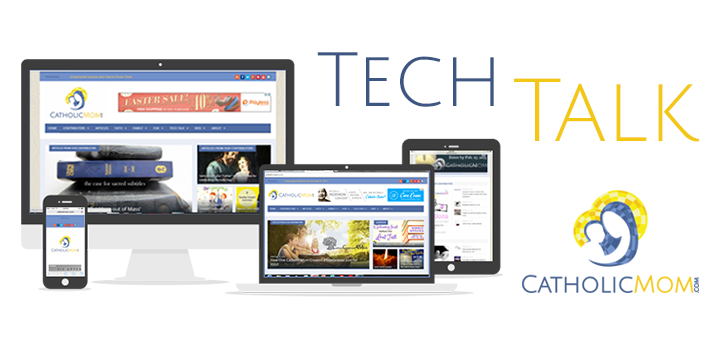 I have told my children since they were little that if anything ever happened to me and they had to call 911 for an ambulance, the second call they should make should be to call a priest — and then they should call their father. After all, if I'm in a situation serious enough that I can't get myself to the doctor (or I'm unconscious!), I want a priest to help me in ways my husband never can. If I'm going to die, I need anointing!
My poor kids. They think their mother is so morbid. I even have hymns and readings picked out for my funeral. But let's talk about tech, shall we?
If you have an iPhone that's running iOS 8 or 9, you know there's a Health App built in. Within the app, you can track all sorts of data: weight, steps, miles run or walked, nutrition, and more. What you might not realize is that certain information in the Health App can be accessed even when your phone is locked, and you can add some important information that can be used in case of emergency.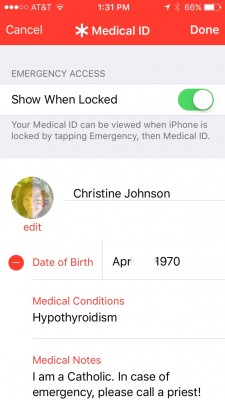 At the bottom of the screen inside the Health App, there's a small icon for Medical ID. In this app, your name, birthdate and age, and medical conditions are stored. You can add allergies and reactions, medications, and emergency contacts. This is all of the usual information that is suggested, but there's one more thing that Catholics can and should include in this area.
There's a section for medical notes, and in this section of the app, I have included particular instructions:
I am a Catholic. In case of emergency, please call a priest!
To help facilitate that call, I have my own parish down as an emergency contact, right below my husband's cell phone number.
Your Medical ID is stored locally — on your phone; none of it is included in your Health Data or shared with other apps. Not only that, but all of this information can be accessible even if your phone is locked, so if you are ever in an accident and are unconscious, a quick check of your phone will reveal these important emergency contacts. To make sure this is possible, all you need to do is turn on the option to show your Medical ID when your phone is locked. If you haven't already filled in this information, do it today!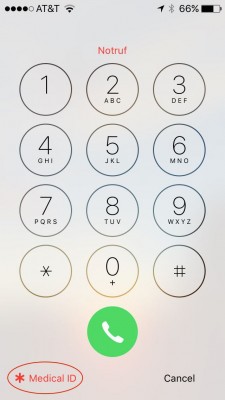 Read more of our Tech Talk columns.
Copyright 2015 Christine Johnson
Images copyright 2015 Christine Johnson
About the Author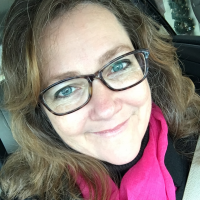 Christine Johnson has been married to Nathan since 1993 and is the mother of two homeschool graduates. She and Nathan live in the Blue Ridge Mountains of Southwest Virginia, where she tries to fit in as a transplanted Yank. She blogs at Domestic Vocation about her life as a wife, mother, and Lay Dominican.