Welcome to our 33 day Marian Consecration Retreat as we prayerfully anticipate the commencement of the Year of Mercy. Join us as we share the book 33 Days to Morning Glory: A Do-It-Yourself Retreat In Preparation for Marian Consecration by Fr. Michael E. Gaitley, MIC.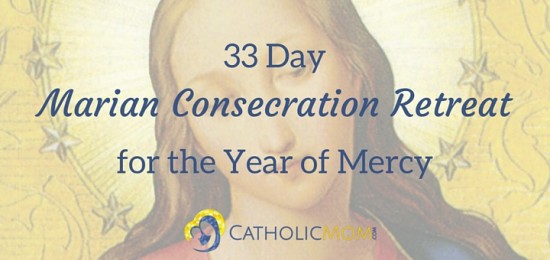 Today's Reflection:
As I read today's reflection, I was moved by St. Louis de Montfort's amazing trust in God. He set out to do God's work by constructing a monument in honor of Christ's Passion, only to see it destroyed upon its completion. What disappointment and heart break St. Louis and his co-workers must have felt, to see their tireless efforts demolished in the blink of an eye! But instead of complaining or protesting, St. Louis led his team in praise and thanksgiving!
St. Louis' response helped to detach himself from his will and unite his heart to God's will. This opened him up to even greater work for God. St. Louis' preaching and teaching grew in popularity. And his method of consecration to Jesus through Mary has influenced saints, popes, and everyday Catholics for centuries.
It only takes one gesture of love and faith to make a difference. I wonder how many hearts were changed in that group of workers, as they witnessed their leader so heroically praising God in the midst of great disappointment. Before St. Louis gained recognition for his True Devotion to Mary, he was already acting as God's instrument of transformation, inspiring the lives of ordinary souls.
Aren't we all looking for a spiritual mentor to emulate? Someone whose words and actions inspire us to holiness? In turn, perhaps God is calling us to be that type of mentor for someone else. Are we ready to answer yes to God's will?
To Ponder:
Who is a spiritual mentor to you? Spend a moment thanking God for that person today.
Let Us Pray:
Dear Lord, thank you for blessing me with saintly heroes, like St. Louis de Montfort, who show me how to tangibly live according to your will. Free my heart from attachment to worldly things, so I can love, trust and serve you more faithfully. Amen.
Copyright 2015 Sarah Damm.
About the Author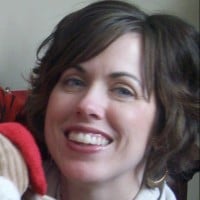 Sarah Damm is a Catholic wife and mother of six children, living in Minnesota. She spends her days running errands, helping with homework, and keeping up with laundry and the family schedule. Sarah loves her faith, coffee, and good books. You can find out more about her at SarahDamm.com.