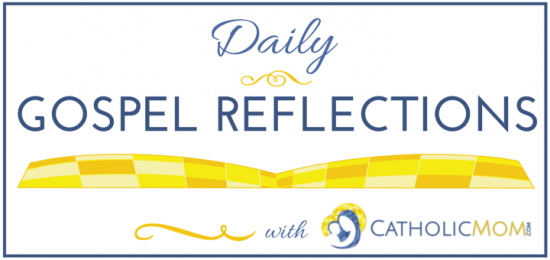 Today's Gospel: Mark 12:38-44 or Mark 12:41-44
As we continue to appreciate the autumnal season of colored leaves, sweet smelling cinnamon, and savory soup, we prepare to celebrate the highlight of fall: Thanksgiving. The theme behind the harvest season is gratitude. We take time to pause and count our blessings and recognize the goodness of the Lord in our lives.
Autumn isn't the only time of year when we give thanks. Hopefully, the season of thankfulness encourages us to cultivate gratitude in our hearts on an everyday basis. But as I read today's Gospel, I can't help but think that this Bible passage fits perfectly in this month of giving thanks.
When we are grateful, when we recognize the blessings in our lives and know Who is responsible for giving them to us so freely, we cannot help but want to respond in some way. We want to give back.
In today's Gospel reading, Jesus observes people giving to the treasury. Many put in large amounts of money, which in a sense is perfectly fine. At least they are giving, right?
However, Jesus admires the actions of the poor widow who gives much less money, but whose act of giving is worth far more than anyone else's. She does not have much; in fact, she is very poor. But she recognizes the blessings in her life, she is grateful for them, and out of her full heart of gratitude, she gives God everything in return.
We do not have to be wealthy or of good fortune to be grateful. I have come to realize that when I don't have much, I see more clearly the goodness of the blessings I do have. And when things are going a little too well, I can get too occupied and can take the abundance for granted.
St. Ignatius of Loyola wrote a prayer that echoes beautifully the widow's generosity with God in today's Gospel. I hope it can be my prayer, too, as I pay extra-close attention to the gratitude in my heart and how I share that gratitude with God:
Take, Lord, and receive all my liberty, my memory, my understanding, and my entire will, all I have and possess.
You have given all to me. To you, Lord, I return it.
Everything is yours; do with it what you will. Give me only your love and your grace, that is enough for me.
Ponder:
As we approach Thanksgiving Day, what are you especially grateful for this year? How can you share your thankfulness with God? How can you give back to God all that He has given to you?
Pray:
Heavenly Father, thank You for being so generous with us! Thank You for all of the blessings that You freely give. We especially thank You for those blessings that are hidden from us, those blessings that we do not recognize. Help us, Lord, to be like the widow in today's Gospel and give back to you in abundance. Amen.
We thank our friends at The Word Among Us for providing our gospel reflection team with copies of Abide In My Word 2015: Mass Readings at Your Fingertips. To pray the daily gospels with this wonderful resource, visit The Word Among Us.
Copyright 2015 Sarah Damm
About the Author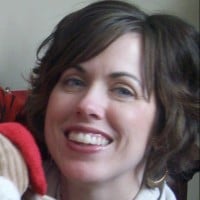 Sarah Damm is a Catholic wife and mother of six children, living in Minnesota. She spends her days running errands, helping with homework, and keeping up with laundry and the family schedule. Sarah loves her faith, coffee, and good books. You can find out more about her at SarahDamm.com.