Welcome to our 33 day Marian Consecration Retreat as we prayerfully anticipate the commencement of the Year of Mercy. Join us as we share the book 33 Days to Morning Glory: A Do-It-Yourself Retreat In Preparation for Marian Consecration by Fr. Michael E. Gaitley, MIC.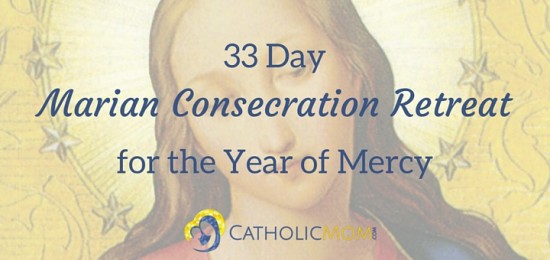 Today's Reflection:
In a letter a few years before her death, Mother Teresa revealed a special message she received from Our Lord. Jesus thirsts for each and every one of us. Mother wrote, "He (Jesus) loves you always, even when you don't feel worthy." She worried that her own sisters didn't really know Jesus, and she asked them in this letter, "…have you seen with the eyes of your soul how He looks at you with love?"
To Ponder:
Have you asked for the grace He is longing to give you? Ask it now and ask it every day, deeper and deeper you will understand Jesus' thirst for you and only then will you 'be able to hear Him saying "I thirst" in the hearts of the poor."
Let Us Pray:
It is my prayer that each and every one of us making this 33-day journey together learn to see through our souls instead of our bodily eyes the love that Jesus has for us. Then, and only then, as Mother Teresa said, will we see the love Jesus has for the poor as well.
Amen!
Copyright 2015 Ebeth
About the Author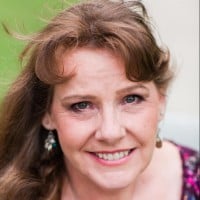 Ebeth Weidner, a Master Catechist and cradle Catholic who considers herself a Catholic information junkie, writes from her heart about the faith and hope she finds in the Catholic Church. She is the author of "A Catholic Mom Climbing the Pillars" blog. She is the wife of a research science Professor and mom to 3 great young adults people living on the coastal side of North Carolina.