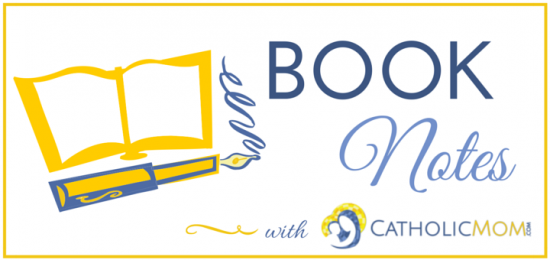 Ishtar hung his head again, and Salamar patted him on the shoulder. "And consider this," he said softly. "This journey will bring many adventures and many new things to learn, and you and I will get to share them together."

"I don't like adventures. I like knowing exactly what's going to happen."

"Yes, I know, and that may be the best reason to have a few adventures. You'll meet many new people and make new friends. If we are fortunate, you will even meet my old friend Nathan from my youth. He once did fifty cartwheels in a row!" (Ishtar's Odyssey, p. 41)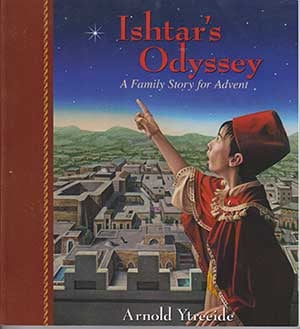 Ishtar's Odyssey is the newest in a series of Advent (and one Lenten) devotionals by Arnold Ytreeide.
We've been reading these books aloud as a family for years so I was excited to receive a copy in the mail in exchange for an honest review.
A friend suggested the first, Jotham's Journey, in 2010 and we've been hooked ever since.
Now our sons are middle schoolers and they're still excited about diving into Ishtar's Odyssey this Advent.
The story
Ishtar is the son of Salamar, one of the three wise men who follow the Star to find Jesus as a babe. Like Jotham, Ishtar is 10. Unlike Jotham, Ishtar is a prince, a privileged member of Persian society. He dreams of becoming King of Persia and adored by his subjects.
His world revolves around his studies, but his interest lies in comfort and passion for good food. In a word, he's a spoiled brat. Salamar dearly loves Ishtar, but good father that he is, he also sees Ishtar's weaknesses.
When Ishtar discovers a brand new star in the sky, prompting praise and accolades from the Persian Sheik Konarak, Salamar decides this is where the rubber (or camel hoof) meets the road. His little boy needs to grow up. Ishtar must come with the caravan to follow the star.
Ishtar, unaccustomed to even being outside much, is reluctant to say the least. He wants to stay at the castle, even if that means separation from his father. Sadly, his comfort at the castle without his father, far outweighs being uncomfortable on the caravan with him.
Salamar insists, and their adventures begin.
The storytelling
Like all of Ytreeide's devotionals, there is historical fiction which mingles mystery and suspense with theology and good old-fashioned fun and foolery.
I love Ytreeide's masterful use of characters. We've actually met Ishtar before...in Jotham's Journey. Then it was a brief encounter in the course of Jotham's story. In fact, all the characters from all the books are interwoven in each other's stories.
Ishtar and his father do meet up with Nathan… and Jotham, and Tabitha, and Bartholomew, and even the despicable villain, Decha of Megiddo. These were all characters from previous books. Now we get Ishtar's story, which we're eager to know because he's an old friend.
The lessons
Ishtar does grow up on his journey. His first lesson comes the hard way before the journey even begins. But, this painful experience opens him to other powerful lessons along the way.
Ishtar learns to put others before himself and honor the beauty in others. He's loyal to Jotham, kind to Bartholomew, and impressed from afar with Tabitha's bravery.
He's brave when threatened by Decha and humbled before the simple faith and goodness of Simeon. He's amazed by Nathan and repulsed by Herod.
There's no better way to appreciate Christmas than a meaningful Advent journey. Every year, we enjoy how Ytreeide's historical fiction gradually draws our family toward the Christmas celebration. Through an engaging and entertaining story, we reflect on the events leading to Jesus' birth and get fresh insights.
Remember, Advent begins this Sunday, November 29th. Order Ishtar's Odyssey today to get it in time.
Do you have a favorite Advent devotion? Have you read Jotham's Journey or any of the other devotions by Arnold Ytreeide? What did you think?
Be sure to check out our Book Notes archive.
If you're interested in purchasing this book, consider stopping in at your local Catholic bookstore first. It's also available online, and if you use our Amazon link, CatholicMom.com gets a small percentage of the sales.
Copyright 2015 Marc Cardaronella
About the Author