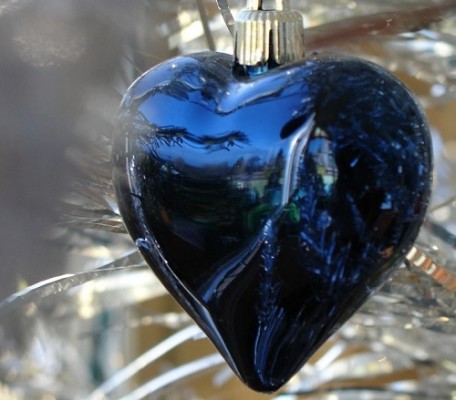 My grandparents were born in 1896 and 1901. Their families immigrated to Detroit when they were teenagers. She had planned to become a nun, and he had graduated from Michigan State College (now MSU) in dairy science. Not a very avant-garde image. But it was the roaring twenties when they met, and things were about to become radical.
He was a Protestant from Ireland and she Italian and loyal to the Pope. In that decade mixed marriages of this type were scandalous! Unheard of! Doomed. I remember my grandmother laughing as she told the story of meeting her mother-in-law for the first time and overhearing her say "Aye Harold, she 'tis a lovely girl, but did ja have ta go 'n marry a Catholic!?"
They bought a shanty of a house located off Woodward Avenue near 8 Mile Road outside Detroit. The four-room, wooden-shingled house sat at the back of the lot. It was the only house they ever owned. Through the Great Depression they found creative ways to expand and remodel: salvaging wood from rail-road crates, removing cabinets and doors from condemned houses, scavenging a local business for discarded ceramic tiles, digging a basement by hand.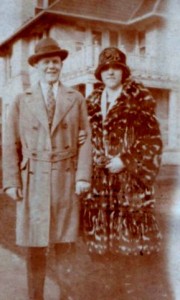 My grandmother loved sunlight, lots of sunlight. And my grandfather loved pleasing his wife. So a key feature added in the 1950s was a 5' x 8' picture window. I imagined that to the neighbors we all appeared like fish in a bowl.
This same picture window from Thanksgiving until the Epiphany displayed a modern 1960s aluminum Christmas tree. The silver tree was minimally decorated with clear lights, electric-blue satin ornaments, and white candy canes…saved from year to year and beyond being edible. The crowning glory was a matching mercury glass tree finial. To enhance the affect of radiance, a light with a rotating disc of blue and clear sat exactly one yard-stick-measure away. I remember as a child running my hands along the soft aluminum "needles" and feeling the smoothness of the satin ornaments. I was often gently scolded for petting the tree.
Grandmother's home parish was St. James and only a block away. Grandfather, a Protestant by birth and Freemason by choice, never entered the church but often escorted his wife to and from Mass on Saturday nights.
I remember Christmases and quiet winter nights walking home with grandmother after Midnight Mass. Her steps were always matched to mine so that I walked steadily beside her…but never clumsily trying to keep pace. Her hat, a Betmar black wool cloche, custom trimmed with pheasant feathers from grandfather, sat perfectly over her brow. I mimicked her impeccable posture, even while walking through ice and snow as I held her kid-gloved hand.
When we turned off the sidewalk and up the long drive to the house, my grandfather would have already pulled open the picture-window curtains and plugged in the lights of the silver tree. It brightened our walk to the house, tossing rays across the yard and making the snow a glistening blue, giving light to what was love. My grandfather stood to the side of the tree, and, looking to my grandmother, would smile at the delight on her face. She, releasing my hand, would place hers on her chest in reply.
This is what I remember most about the silver tree, how it illuminated love in the night and for a moment in time alleviated the darkness of childhood. Christmas for me was about love in contrasts. In the home of Harold and Margaret, Irish gaiety blended with Italian faithfulness. And the results? Two no greater gifts to a child: fidelity and the joy of life.
Copyright 2015 Margaret Rose Realy, Obl. OSB
Image: Blue Heart, by Kakisky, courtesy morguefile.com.
Photo: Harold & Margaret, by Margaret Rose Realy, Obl. OSB. All rights reserved.
About the Author