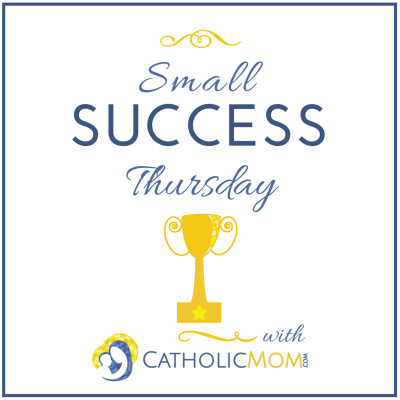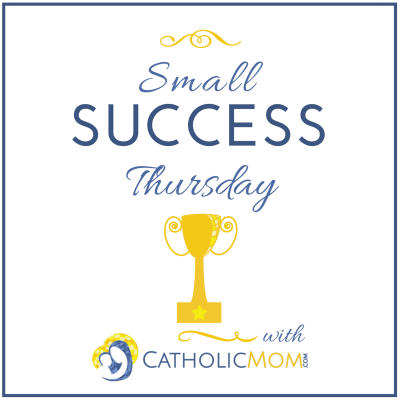 Well, congratulations! We've made it through two weeks of Advent. If you're anything like me, now the panic of all that remains to be done to prepare for Christmas, sets in deeply. I always try to tell myself, do a little each day. However reality is sometimes, the little I plan to do takes all day and the next, to find whatever it is, or everything else eats up the day, and there is no little to give.
It's why I love the Advent candles. The little I can give, is to light the candle. It is so necessary, to remind us of why we are doing all of this...and yes, I am trying to pare back down both my expectations and my ambitions. Small Success could be just something on my list of things to do, but it isn't. It's how I make sure I'm not just checking off the boxes. It's how I make sure I'm lighting a candle each day, even the days when we have CCD and basketball and the track runner doesn't get home until 9:45 pm and their father around midnight. These are the dark days, when we need to create more light, and the only way that's done is via willfulness on our part.
So light those candles, and try not to freak. If you don't get to making cookies, it helps your waistline. If you don't get to all the letters before Christmas, send them out before the Feast of the Three Kings. If you're feeling you aren't feeling the season, pray. Make a gift of prayer for the people you want to give first, then shop. You will feel less anxious. (Sort of like eating before you grocery shop).
This week, to help with the decoration of the house, my kids and I took to the driveway and illustrated a Christmas carol.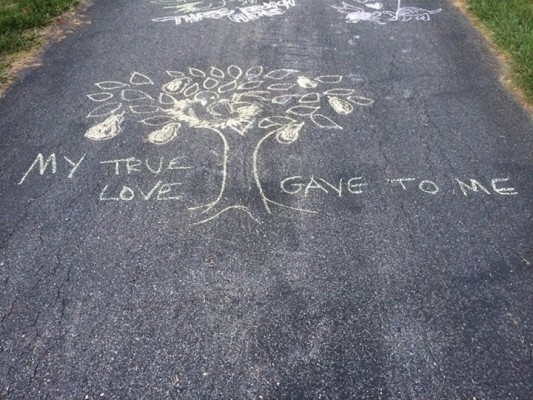 My arm nearly gave out when we got to eight maids-a-milking. But with my daughters' help, we got all the way to twelve.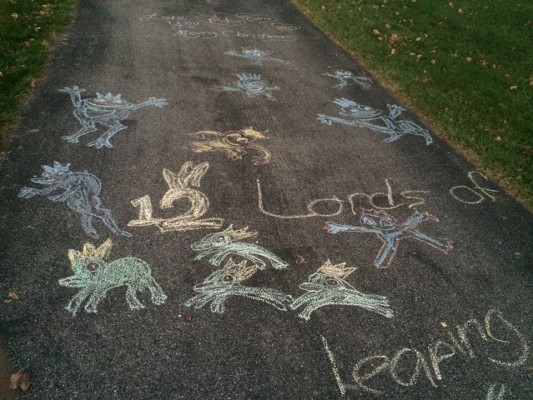 And, yes, they're frogs.
I hadn't intended to, but that act of going outside and drawing a carol created a tradition in my daughters' heads. They started planning next year; shoot, they started planning the next day. We have plenty of chalk and driveway left. "Mom! Let's do Santa and his sleigh and the reindeer."
"Don't forget Rudolph!"
It is the equivalent of lighting a candle. It stops the world. It is more than we expected, it cost nothing but time, and it adds whimsy, beauty and delight. Perfect.
Have a great week of small successes. Go light the candles.
Copyright 2015 Sherry Antonetti
Photos copyright 2015 Sherry Antonetti. All rights reserved.
[inlinkz_linkup id=584742 mode=1]
About the Author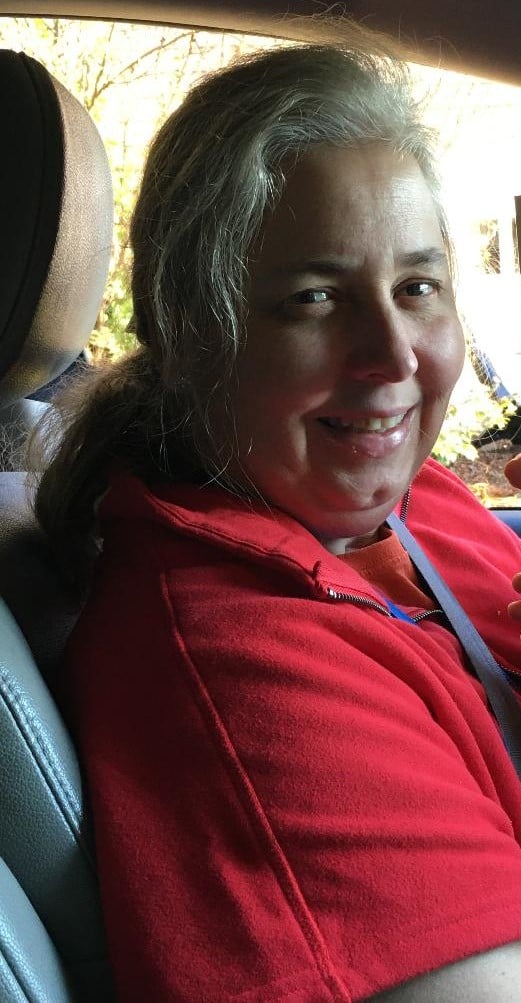 Sherry Antonetti is a Catholic published author, freelance writer and part-time teacher. She lives with her husband and 10 children just outside of Washington, DC, where she's busy editing her upcoming book, A Doctor a Day, to be published by Sophia Institute Press. You can find her other writings linked up at her blog, Chocolate For Your Brain! or on Amazon.