https://youtu.be/ee9r8bsXDj8
Watch the video Hangout here | Listen to the Audio Podcast Here
This week on CatholicMom.com's CM Hangout Podcast, co-hosts Lisa Hendey and Sarah Reinhard welcome our guest and CatholicMom.com contributor Allison Gingras. Allison shares profound insights about the importance of forgiveness, especially as we begin the Jubilee Year of of Mercy.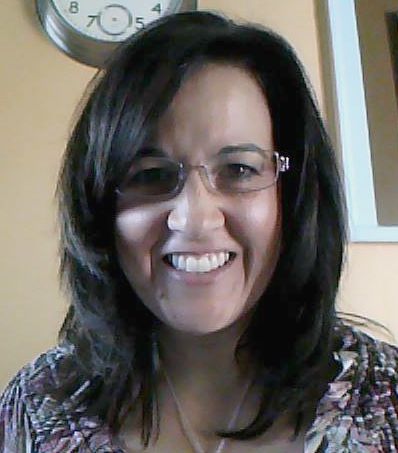 Allison Gingras is founder of ReconciledToYou.com and host of A Seeking Heart on BreadboxMedia.com weekdays 10 am ET. Allison blogs and speaks about living the Catholic faith in the everyday life. She created the Words with Jesus daily devotional App. She offers presentations on Forgiveness; JOY; and the Blessed Mother.
Find Allison online on the Reconciled To You Facebook page, A Seeking Heart Facebook page, Twitter, and Instagram.
THANK YOU to our Sponsor
Thank you to our sponsor today, Deanna Bartalini. Deanna sponsors today's episode in thanksgiving of her and her husband's Consecration to Jesus through Mary which they completed on Sept.8 and also in honor of her husband's ordination as permanent deacon. You can find Deanna online at deannabartalini.com, on Twitter, Facebook, Google Plus, and Pinterest.
Congratulations to Deanna and her husband and thank you for supporting the CM Hangout and the CatholicMom.com community.
Sponsorship Open!
We're ready to start taking sponsors for January and February! Thank you to all who have supported out CM Hangout project. If you'd like to help this project continue, the price is ripe now so send us an email to Lisa at CatholicMom dot com or Erika at onesimplemama at gmail dot com.
Mentioned this week:
What do you do when you, the Mom, is sick?
How does your family handle it?
"To err is human; to forgive, divine." - Alexander Pope
How to forgive others, especially family members. (Hint: Wine and Cruises)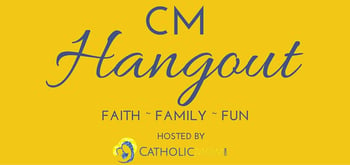 You're invited to be a part of this show. We invite you to the conversation:
Subscribe to the show at iTunes or your favorite Android Podcast App
Share this project on social media using hashtag #CMHangout – this is also a great way to send feedback, to ask a question, or to propose future conversation topics
Leave comments here on the blog each week to help us develop this as a fun and helpful project
Watch for a new episode of CM Hangout next Tuesday and please keep this project in your prayers!
About the Author