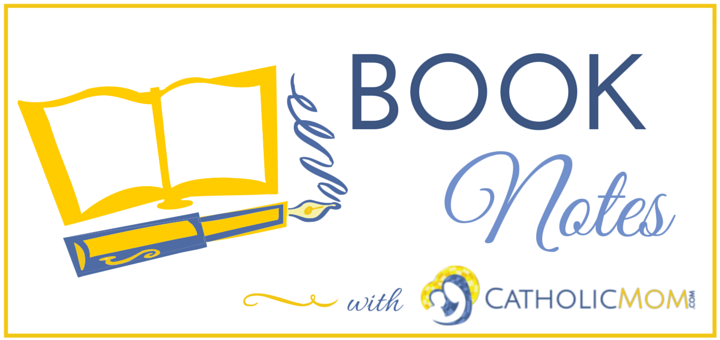 I'm ready to review Sacred Reading: 2016 Guide to Daily Prayer! I really enjoy reading the Magnificat so I was unsure of how I would feel about this "Guide to Daily Prayer." I wasn't sure if I would replace the Magnificat with this or read it at a different time. I wanted to use it for a little while before I wrote a review. I've had it since the beginning of Advent and I've decided...I really like it.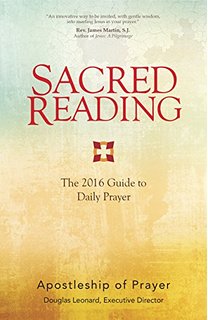 I didn't replace the Magnificat with these readings. I actually have added them into my evening-time prayer routine. Each day is pretty short, just one page.
Here is an example from Thursday, January 14th:
Know that God is present with you and ready to converse.
"Jesus, I join you now in this place. Open my heart to your Word."
Read the Gospel: Mark 1:40-45
A leper came to Jesus begging him, and kneeling, he said to him, "If you choose, you can make me clean." Moved with pity, Jesus stretched out his hand and touched him, and said to him, "I do choose. Be made clean!" Immediately the leprosy left him, and he was made clean. After sternly warning him he sent him away at once, saying to him, "See that you say nothing to anyone; but go, show yourself to the priest, and offer for your cleansing what Moses commanded, as a testimony to them." But he went out and began to proclaim it freely, and to spread the word, so that Jesus could no longer go into a town openly, but stayed out in the country; and people came to him from every quarter.
Notice what you think and feel as you read the Gospel.
Jesus helps the leper and commands him to say nothing about it. He means it, yet Jesus knows the leper will talk freely about his healing. His talking results in Jesus not being able to go into towns but only preach in the country.
Pray as you are led for yourself and others.
"Lord, I don't know how to feel about this passage, for if I were the healed leper, I would probably speak about your healing me, too. I think it is good for me to tell others about your blessings to me now..." (Continue in your own words.)
Listen to Jesus.
Yes, share your joy, my child, for I am in your life every day, not just passing through your town. It is good for me and for you to be in this ministry to the world. What else is Jesus saying to you?
Ask God to show you how to live today.
"Will you call to my mind my many blessings and give me proper gratitude? Let me speak of my blessings to others, Amen."
In the evening, when I'm tired and it's not so easy for me to puzzle out what I'm reading, I enjoy that this book prompts me with direct questions. The questions are very clear and the author is asking them of me. This feels like a nice addition to my nighttime routine and short enough that it was easy to add.
The only thing I don't like about this book is how big it is so I can't keep it with me. But that's not a huge deal since I read it only at night. It's just definitely not a "carry with you" book of prayers. I like how it's written and the questions the author poses. And like always, we can't read our Bibles enough so this is a great way to add more scripture into your daily life!
Be sure to check out our Book Notes archive.
Copyright 2016 Sterling Jaquith
Buy this book through our Amazon link and support CatholicMom.com with your purchase!
About the Author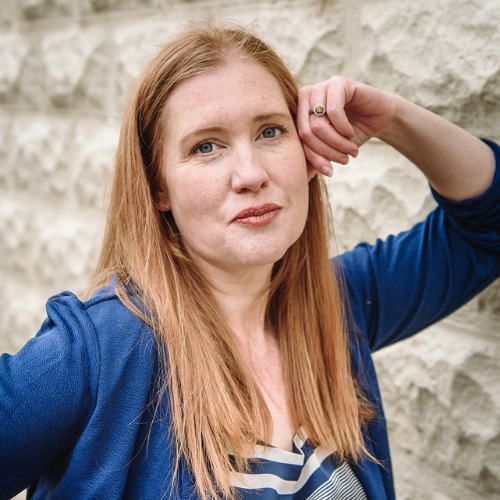 Sterling Jay is a Catholic life coach. She is a wife and unschooling mom of 6 young children and lives in Boise, Idaho. She is a co-host of the Made For Greatness podcast. As an adult convert, she loves sharing her passion for the faith. She believes Catholic moms can change the world! Learn more at MadeForGreatness.co. See her books on Amazon!