When Kanye and Kim Kardashian West named their baby boy Saint last month and sent the naming world (and beyond) into a capital-T-tizzy, I was bemused for a couple of reasons:
Saint West is neither the first baby nor the first celeb baby to be so named
I'd blogged in August 2014 about the name Saint because two Hollywood-type celebrities had recently given the name to their babies: Fall Out Boy bassist Pete Wentz had named his son Saint Lazslo, and Foo Fighters' Dave Grohl had named his daughter Ophelia Saint. There was a little kerfuffle over Saint Lazslo, because the spelling Lazslo is considered incorrect by those who are familiar with the traditional Hungarian name Laszlo, but I don't recall any fuss about the name Saint being used for either baby.
In non-celebdom America, 32 boys were given the first name Saint in 2014, up from 22 in 2013 (regrettably, there's no database of middle names).
Saint is a traditional, not-uncommon name in other languages and forms
Any fan of The Godfather can tell you that Sonny Corleone's given name was Santino, which translates as "little Saint." The Dictionary of Medieval Names from European Sources (DMNES) has entries for both Sancta and Sancto, and gave examples of kings and queens from all over Europe with these names. Dr. Sara Uckelman of the DMNES commented thusly on my blog post discussing Baby Saint's name:

"Names deriving from Latin sanctus (which gave rise to modern English 'saint') are not uncommon in the Middle Ages. Perhaps the most surprising one — people not realizing where it came from — is Spanish Sancha and Sancho! These directly arise from sanctus (m.) and sancta (f.)"

Other saintly names in use include Santina (an Italian female name meaning "little saint"), Santos (a Spanish male name meaning "saints"), Naomhán (an Irish male name meaning "little saint," anglicized as Nevin), Eren (a Turkish male name meaning "saint"), and Toussaint (a French male name meaning "all saints"). Toussaint L'Ouverture was a leader of the Haitian Revolution (he died in 1803), and Saint itself has been used as a first name in the English-speaking world, as in British rower Saint George Ashe (died 1922).

Then there are the names meaning "St. So-and-so," and the following selection of them were all given to five or more babies in the United States in 2014:
Sanjuana (Spanish: St. Joan/Jane/Joanna)
Santana (Spanish: St. Anne)
Santiago (Spanish: St. James)
Seymour (English: St. Maurus or Maurice)
Sidney (English: possibly from French St. Denis)
Sinclair (English: from French St. Clair)
Sinjin (English: St. John; this can also be spelled St. John, retaining the pronunciation SIN-jin)
I suspect that general feelings about the Kardashian+Wests were informing the negative reaction to the new baby's name, more than the name itself, which brings me to an important consideration regarding baby naming: intention.
Intention really matters in baby naming—as I wrote in an article on the name site Nameberry, I've long been of the opinion that the "intention behind the bestowing of the name can be as important—or more so—than the name's actual origin or meaning or other specifics." Unfortunately for the Kardashian-Wests, their reputation seems to have not only prevented an honest assessment of the name itself, but also of their naming intentions. A few people I discussed Saint West's name with saw a connection between what they consider a Kardashian+West ethic of constant attention-seeking and/or a sense that the Kardashian+Wests "think they're so godly," to quote one of my conversation partners. Another said it "seems very self congratulatory with them, more so than if someone else used the name."
However, People.com reported that "Kanye believes that a name is extremely important … people live up to their names, which is why he wanted a name with spiritual significance," and that it "needed to mean something and he agonized over it," which is something I think a lot of parents identify with. Even the comment that "he thinks his children are unique so their names must be unique" is not that different from the way a lot of parents think. So Kim and Kanye wanted a unique name with spiritual significance? My blog thrives on such a mindset!
I get it, I do—we're saturated with often offensive images and tales of various members of this family, and it's beyond worrisome and tiresome—but I'm hopeful for little Saint's sake that the selection of his name is indeed evidence of a yearning for holiness and goodness, for the rest that our restless hearts can only find in God.
What do you think of the selection of Saint for the new Kardashian West baby? Would you ever consider using it or its variants, or have you? Do you know others who have?
Copyright 2016 Katherine Morna Towne
Photos: Kim Kardashian and Kanye West by Noel Vasquez/Getty Images (2012) via Flickr, CC BY 2.0; James Caan by unknown artist [CC BY-SA 3.0 nl], via Wikimedia Commons.
About the Author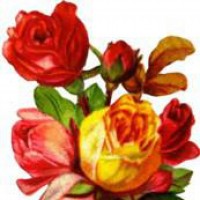 Kate is a writer, wife to a really good man, and mama to their seven boys ages 1 to 15. She shares her thoughts on Catholic baby naming at Sancta Nomina, and her first book, Catholic Baby Names for Girls and Boys: Over 250 Ways to Honor Our Lady (Marian Press, 2018) can be found at ShopMercy.org and Amazon.