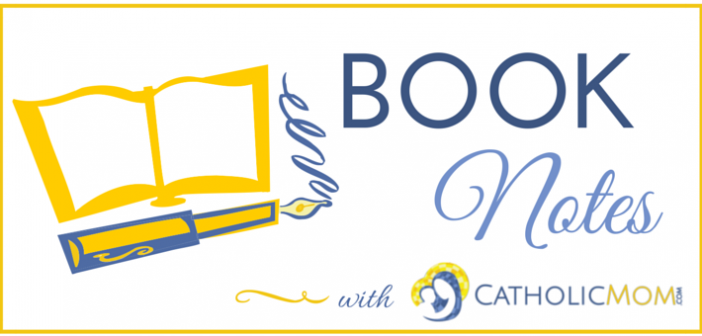 Fr. Michael Gaitley has done is again. He has anticipated the movements of the Holy Spirit and given us means by which to suck the marrow out of this year of Mercy. For those of you that have not yet done the 33 Days to Morning Glory, I urge you to preorder 33 Days to Merciful Love, which will be released February 15. Fr Michael has been, in my opinion, anointed by God to give the Church a means by which to heal wounds that block intimacy in faith and block relationship with God the Father, Son and Holy Spirit as well as a provide a beautiful process of which we enlist into Mary's Army as she prepares for the final confrontation.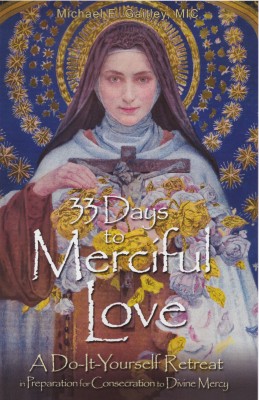 Years ago, not realizing that there was such a thing as asking to consecrate oneself as a victim of holocaust to the merciful love of Jesus, I did exactly that. I was listening to the Lighthouse Catholic Media CD by Archbishop Fulton Sheen in which he shared the story of the woman who married the atheist. The story goes that she prayed for his conversion and one day, realizing that life is suffering and she could suffer on this earth for something great or suffer for all eternity for nothing, she chose to offer herself as a victim holocaust. Those were not the words on the CD but it as I understood it.
She prayed a simple prayer: that Jesus might allow her to receive all the necessary suffering so that her husband might be saved and be with her in heaven. Her husband did not know this. They were deeply in love yet remained unchanged. She would never stop believing and he would never begin to believe in God.
She became ill with cancer. Her husband watched as she suffered terribly, yet never once stopped praising God. In his anger he asked her how she could praise a God that would allow her to suffer when she was supposed to be his faithful servant. The man's wife smiled and said she offered herself and all suffering necessary for his salvation and that God has not only promised to convert her husband but that her husband would become a priest. He laughed, of course, thinking this to be ridiculous--but in fact, this is a famous story and the man did become a priest.
I decided that night, after listening to this story that I would offer myself and all the suffering I had endured including the sexual abuse that began when I was only three years old and all of the abuse that occurred after as well as any future suffering as a offering of love so that Christ might pour out grace to my husband and children so that they might be saved. I went to the Mass the next day and wrote on a simple piece of paper, "I offer you my sufferings" and I put it into the offering plate that came by so that I might offer this gift with the highest form of prayer possible, the Mass.
If you have seen the movie The Princess Bride then you know the famous quote, "Life is pain, Highness; anyone telling you any different is trying to sell you something." It is this reality that I hold onto every single day. It is a lie to believe that the goal in life is to make money, be famous, to receive praise or even to accomplish something. Embracing our greatness means we embrace the unique unrepeatable gift of life and person that we are we endure the tremendous sufferings of life with love and in doing this we enter into the redemption of the world with Jesus Christ. We allow our lives, our very bodies to become living tabernacles. We become the hands and feet of Jesus Christ.
It was God that deemed the salvation of man would come through the unselfish act of a woman and then through her son. We are all called into the redemption of the world, to birth souls into heaven but labor is painful.
Have you enlisted into Mary's Army? Have you given your yes? Are you willing to be a living tabernacles, offering Jesus Christ your hands, your feet, you very life to others so that they might be saved? If not, time is growing short. We are in the age of mercy and grace is abounding all the more! We are the Church Militant and we have the Church Suffering (souls in purgatory) just waiting to be invited into the war that Satan has unleashed upon the earth. We have the Church Triumphant (Saints in Heaven) waiting to called upon! Come now, enter into work that will make all of your suffering beautiful.
PRAYER OF CONSECRATION TO MERCIFUL LOVE
"Merciful Father, relying on the prayers and example of Abraham and Mary, my father and mother in faith, and of St. Therese, my sister in the way of humble confidence. I, ______, choose, this day, with the help of your grace, to strive with all my heart to follow the Little Way.

And so,

I firmly intend to fight discouragement, do little things with great love, and be merciful to my neighbor in deed, word, and prayer.

I aim to keep before my eyes my poverty, weakness, brokenness, and sin, trusting that my littleness and contrite heart will attract your Merciful Love.

I choose to remain always little, not relying on my own merits but solely on yours, dear Lord, and those of the Blessed Mother.

Finally, I believe, my God, that you can and will make me into a saint, even if I won't see it, even if I have to struggle all my life against vice and sin, even if I have to wait until the very end. This blind hope in your mercy, O Lord, is my only treasure. And now, to confirm my resolve and to console you for so much rejection of your mercy,

I OFFER MYSELF, THROUGH THE HANDS OF MARY IMMACULATE, AS A VICTIM OF HOLOCAUST TO YOUR MERCIFUL LOVE, asking you to consume me incessantly, allowing the waves of infinite tenderness shut up within you to overflow into my soul, and that I may thus become a martyr of your Love, O my God, and a gift of mercy to so many others. I ask all this in Jesus' name. Amen.
(Prayer written by Fr. Michael Gaitley, based on St. Therese of Lisieux's Prayer of Offering to Merciful Love.)
Buy this book through our Amazon link and support CatholicMom.com with your purchase!
Be sure to check out our Book Notes archive.
Copyright 2016 Christina King
About the Author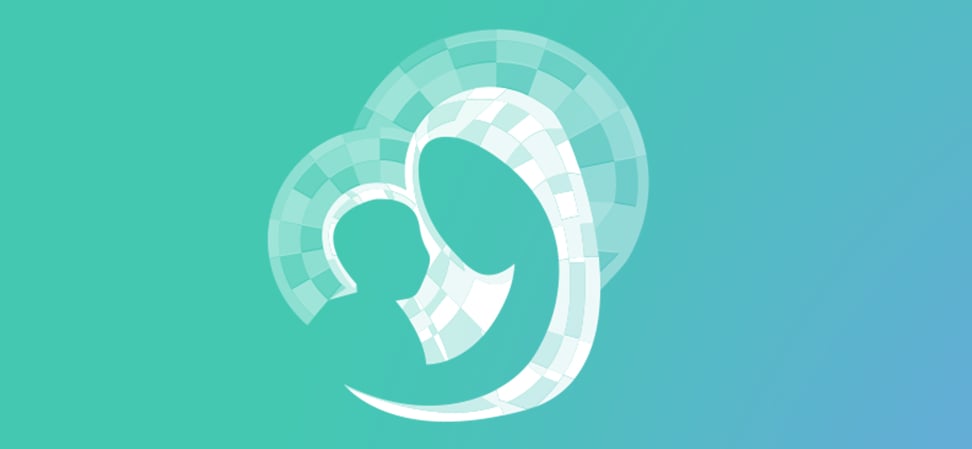 We welcome guest contributors who graciously volunteer their writing for our readers. Please support our guest writers by visiting their sites, purchasing their work, and leaving comments to thank them for sharing their gifts here on CatholicMom.com. To inquire about serving as a guest contributor, contact editor@CatholicMom.com.