To enjoy all of my Philippines Journal entries and travel with me and Unbound, click here.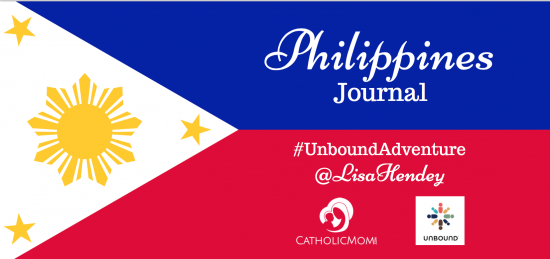 Wow, I'm pretty sure I know know what it feels like to be a Hollywood celebrity! More about that in a minute, but I'm up in the predawn quiet of the Camarines Sur area of the Bicol region to reflect on the many blessings we experienced yesterday, including #UnboundSelfie Mania 2016.
Our day started early as we caught an 8 am flight to head from Manila to Legazpi. Legazpi is is a the capital of the province of Albay in the Philippines and the largest city of the Bicol Region with a population of approximately 180,000. When we landed at the single runway Legazpi airport, our "rock star" treatment commenced, with hundreds of Unbound program participants greeting us with song and handmade fabric leis. One precious young woman even had a sign with my name on it! As I asked her shyly for a selfie, I had no idea how that would become the theme for the day!
Our hero's welcome continued as we made our way along the ninety minute drive to our accommodations. Approximately every fifteen minutes, the bus slowed as we passed several of the Unbound "clusters" that serve the 8,000+ children and elder friends here in Legazpi. As we drove passed, the children, elders and their families waved signs with our names and handpainted banners which read, "Thank you for the love!" I remarked to Nate, a fellow sponsor sitting next to me, that I wished we could stop at each cluster and say thank you. Had we done that, we may never have made it to our destination... there were so many precious, screaming, waving faces along our route!
Little did I know that I would have a chance to meet even more adoring friends when we arrived out our hotel. We piled off our bus and were immediately again hugged and wrapped in leis... at last count, I think I was wearing eight! Along the walk to our lunch, students and parents lined both sides of the elongated drive. The waved sweetly and I recognized my chance to ask for a few selfies. These have become my favorite souvenirs of the trips I've taken internationally. We may not share a common language, but I've learned that "selfie" seems to be a common expression just about everywhere I visited.
After a fabulous lunch and a bit of rest, it was time to head to Mass with all of the Unbound participants. Our presider for the Eucharistic celebration was a wonderful pastor from this local region. I'm so sorry I didn't get his name because he gave a homily that I will be quoting for years to come. I want to roughly paraphrase it here (and apologize to Father if I've missed any of the details), but I will try to share my transcribed notes in his voice:
Welcome, today I want to share the story of a ten year old boy who wanted to meet and encounter God. One day, he packed his backpack with soft drinks and junk food, left home with permission from his parents, and set out to find God. Along his way, he saw an old woman. He decided to stop, to sit with her and to share his simple meal of soft drinks and junk food. The old woman smiled at him and they shared their meal of soft drinks and junk food in silence. When the boy saw that it was afternoon, he rushed home. The ten year old boy's parents met him at the door asking, "Where did you go." He answered them, "I traveled and walked to meet God. And I met him--God is an old woman!" Across town, at her home, the old woman came home to her family. When they asked where she had been, she told them, "I met God today! He is a ten year old boy!"

This story is a concrete example of the Gospel call to healing and hope. In the Gospel today, Jesus is trying to escape the crowd to pray. But many people find Jesus and bring the sick to him. They have confidence that Jesus will give them hope for healing, hope for peace. We come to Jesus here today at Mass with that same faith and hope. Our hope is to personally encounter God in those we help. This can be true when we see God's face in those we help. For you sponsors, we recognize God's face in you and in Unbound. Those you serve are poor, but you are an instrument of God's love, of his hope, of his life-restoring grace in our world.
Wow.
As you can imagine, I looked behind me at the hundreds of Unbound children sitting in rows worshipping with us and praised and thanked God for the chance to meet him hundreds of times over in the children! I think every sponsor at Mass would agree with me that today truly personalized our involvement with Unbound. When we make small sacrifices of about a dollar a day, we literally become part of changing lives here for the better. Each of the hundreds of kids with us today were there because of some sponsor who made a tiny sacrifice to be selfless, to love God by loving others.
After Mass, we were treated to an amazing demonstration of the giftedness of the Unbound children. In numerous song and dance numbers, the children showed off not only their talents but also the beauty of the Filipino culture and history. (Be on the lookout for photos and videos coming soon on my social media links below.) A high point of our program was the testimony of Diana Rose, a sponsored member who thanked her sponsors Hitoshi and Kakaue for their loving support. Then three sets of sponsors--Pat and Lee, Kathy and Mike, and Hitoshi and Kakue--responded with great love not only for their children but also for the opportunity Unbound gives all of us to be a part of their mission of hope.
After our program adjourned, the real fun began as we were assigned to teams of children for a "Mini Olympics". My Gold Team did not walk away with any medals, but we were greatly spirited.
But the most of fun of the entire afternoon was the fact that at a certain point, #UnboundSelfie Mania broke out. At first, the kids were tentative coming up and asking for hugs and selfies. But at a certain point, the bedlam broke out and the awesomeness continued for well over an hour. One chance after another in rapid fire to enjoy a special moment with so many of the children! I must have taken at least two hundred selfies. At the end of the selfie session, with great sadness we waved goodbye to the Jeepneys full of our little friends. I realized that my face literally hurt from smiling! It was all I could do not to hop onto the top of one of the departing open air buses and ride off with the kids!
Waving goodbye, Father's words echoes in my mind.
I met God today. God is an Unbound sponsored child!
My patron saints for this adventure will be St. Lorenzo Ruiz of Manila and his companions, who gave their lives for their faith, and Nuestra Señora de Guia (Our Lady of Guidance). Please join me in praying for Our Lady's intercession in the work of Unbound and for the courage and conviction of St. Lorenzo to lovingly reach out to those most in need.
For More Information:
About the Author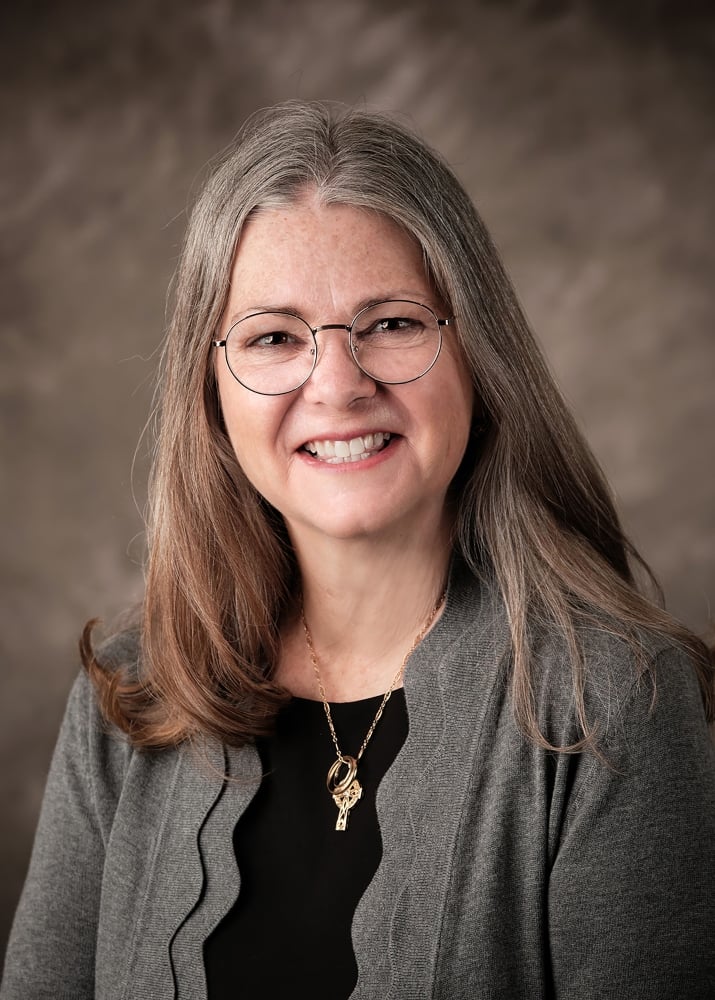 Lisa M. Hendey is the founder of CatholicMom.com, a bestselling author and an international speaker. A frequent radio and television guest, Hendey travels internationally giving workshops on faith, family, and communications. Visit Lisa at LisaHendey.com or on social media @LisaHendey for information on her speaking schedule or to invite her to visit your group, parish, school or organization. Visit Lisa's author page on Amazon.com.