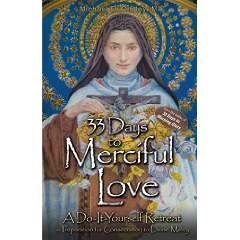 You may be familiar with 33 Days to Morning Glory, which prepares readers for a consecration to Jesus through Mary. In this follow-up, 33 Days to Merciful Love: A Do-It-Yourself Retreat in Preparation for Consecration to Divine Mercy, Fr. Michael Gaitley of the Marian Fathers invites us to make a consecration to Divine Mercy using St. Therese's Offering to Merciful Love as our role model.
According to Fr. Gaitley, "You don't have to read 33 Days to Morning Glory before reading this book – but I strongly recommend that you do. I say that because the essence of Marian consecration is to allow Mary to bring us to the pierced side of Jesus, which is the Fountain of Mercy . . .
"This book, on the other hand, is about drinking from the Fountain of Mercy. And while we can get to that fountain without making a Marian consecration, such a consecration enables us to drink from it so much more deeply and easily."
This is the Year of Mercy, however, so if you want to make this consecration to Divine Mercy, I encourage you to do so. Also, the Marians are trying to get as many people as possible to make this consecration on Divine Mercy Sunday this year (April 3rd), which means beginning the process on March 1st.
Unlike 33 Days to Morning Glory, this book does not focus on four different saints. Instead, it focuses on St. Therese of the Child Jesus, a Doctor of the Church and one of the most-loved saints of modern times, and her spiritual teaching. As one would expect in a book on Divine Mercy, some of the insights and teachings of St. Maria Faustina Kowalska are also included.
Week one of 33 Days to Merciful Love focuses on backstory: the Garden of Eden, Abraham, and Mary, the Mother of God. Week two explores St. Therese's Little Way. Week three examines the Offering to Merciful Love, and the final week looks at the mystery of darkness in St. Therese's life and in our own lives. The final five days provide a review of all that has been covered.
In order to make this book available to as many people as possible, the Marians are currently offering it for any donation amount (even $1) plus $5.25 shipping. To order, visit www.marian.org/merciful.
Be sure to check out our Book Notes archive.
Copyright 2016 Patrice Fagnant-MacArthur
About the Author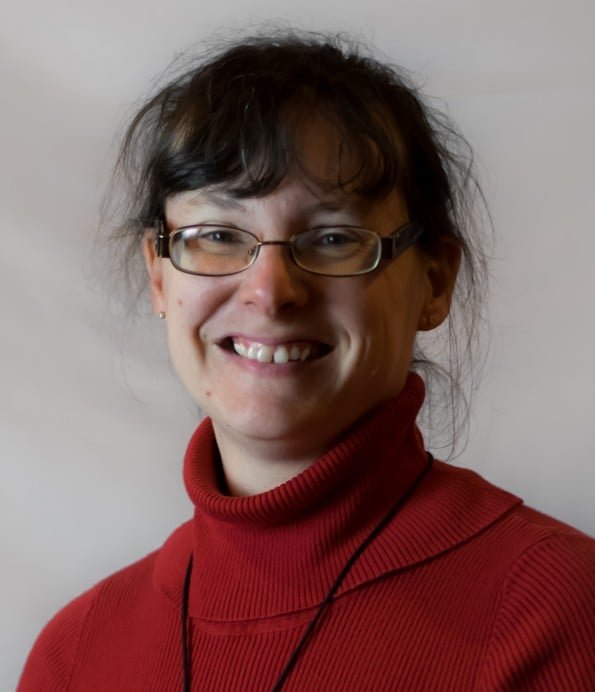 Patrice Fagnant-MacArthur has a Master's Degree in Applied Theology and is the author of The Catholic Baby Name Book, The Power of Forgiveness, and Our Lady of La Salette: A Mother Weeps for Her Children. A mother of three, she is the editor of TodaysCatholicHomeschooling.com as well as a freelance writer and editor.