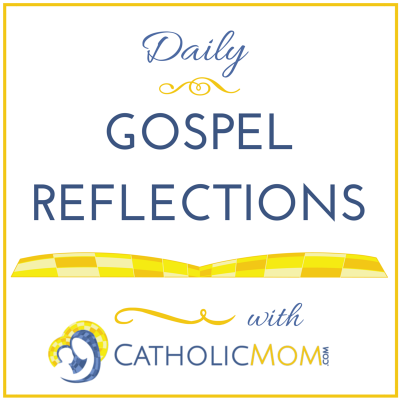 Today's Gospel: Luke 13, 1-9 - Third Sunday of Lent
What is Jesus talking about in the first part of this Gospel passage? And how does it even connect to the parable he shares? With the help of a little research I finally felt the urgency that is expressed in this passage. The details of the tragedies Jesus describes are lost on our modern ears, but we can make easy parallels to today: the political and religious persecutions carried out around the world, natural disasters that take innocent lives, senseless acts resulting in tragic loss of life.
There are days when I scan through my Facebook feed and my heart hurts with the visual reminders of persecutions and natural disasters. I want to ask God, "why?" Why does God allow these things to happen? Why does God allow this senseless loss of life? Jesus, in today's Gospel passage, doesn't ask that question. Instead he turns it back to us, he asks if we are ready. We need to repent and change our ways or we, too, could be struck down before we are ready.
Life is short, life is fragile, life is vulnerable. These tragedies remind us of that. Twice Jesus tells us to repent. There is no time, we may be called before God for judgement in the next hour, day, or year. Don't wait, Jesus says, repent now!
How does the parable relate? Again, Jesus is telling us that we do not know the day or the hour. Like the fig tree, our life is short. Will we bear fruit before God calls us home? Or will we remain barren and be cut down before we have a chance to repent? Fortunately we are not trees, we have a choice and can repent, follow God's ways, and be ready for whenever our time comes.
Ponder:
If you were to meet God today, would you be ready? How often do you make use of the gift of the sacrament of Reconciliation?
Pray:
Lord Jesus, I am truly sorry for my sins and ask for Your mercy and forgiveness. Help me to always be mindful of my need for repentance. Amen.
Copyright 2016 Kerri Baunach
Kerri Baunach is a Catholic wife, mom of three boys (plus 3 in heaven), lives in central Kentucky, and is currently a Benedictine Oblate Novice. Kerri works as a music librarian, was a musician for over 20 years, is passionately pro-life, and can't cook. Kerri writes for and is a member of the board of CatholicSistas.com.
About the Author