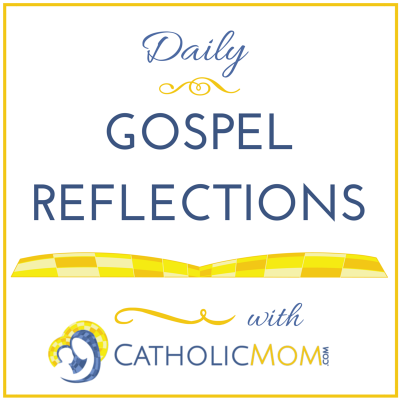 Today's Gospel: Luke 21, 5-19 - 33rd Sunday in Ordinary Time
"For I myself shall give you a wisdom in speaking that all your adversaries will be powerless to resist or refute."
Wars. Persecutions. Hatred. Testimonies. It can leave us wondering if this is what we "signed up for" when we decided to follow Jesus! But somewhere along the journey with the Lord, we did promise Him we'd reject the world and accept His proposal of real love.
That day was like a wedding day. A couple entering into marriage can never fully know the extent of what he and she "signed up for." But a promise is made to reject all obstacles to their union and their love. Wars come, then persecutions within family and even hatred from without. Unexpectedly, they may find themselves giving testimony to their spouse or on behalf of him. With prayer, true wisdom from on high fills their responses, and adversaries cannot refute or resist it. All truth is spoken in love. Despite numerous attacks that could mean division, this couple, formed in the promises of real love, remains one. Our Savior offers this promise of a life and a love everlasting, in His words of encouragement to us: "by your perseverance you will secure your lives."
Ponder:
In what ways have you given testimony on behalf of your love for the Lord?
Pray:
Dear Lord, your promises to me are great. Please remind me always of our union in real love, and give me the wisdom and strength I need when adversity comes to divide our relationship.
Copyright 2016 Cindy Costello
Catholic wife and mom Cindy Costello works as Coordinator of Marriage Ministry for the Diocese of Paterson, NJ. Using her instructor's certification from the Theology of the Body Institute in Downingtown, PA, she enjoys speaking and writing wherever the Holy Spirit leads her. Married 30 years with 3 grown and 2 teenage children, she integrates her prayer life into her life's experiences to evangelize the joy of the Catholic Faith.
About the Author