This week on CatholicMom.com's CM Hangout Podcast, Erika Marie Hangs Out with fellow CatholicMom.com contributors Ellen Mongan and Sterling Jaquith. Today, Ellen, Sterling, and Erika chat about Marriage, how we grow in holiness, avoid or get out of the pitfalls, and stay accountable to each other by keeping a daily "Measure of Marriage".
We'd love to hear from you! How did you prepare for marriage? How do you make your marriage a priority when life gets crazy? What tools do you use to work on your marriage?
Watch the video Hangout here | Listen to the Audio Podcast Here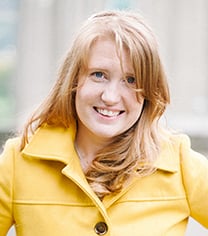 Sterling Jaquith is an adult Catholic convert, wife, mom to three girls, lives in Boise, Idaho and is the host of the Coffee & Pearls podcast. She dedicates her life to helping Catholic moms strive for sainthood in everyday life. Keep up with Sterling on her blog, www.sterlingjaquith.com, Facebook, Instagram, and Twitter.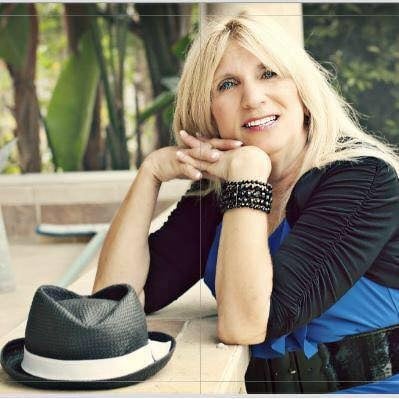 Ellen Mongan is a Christian writer and speaker, who blogs for both Elizabeth Ministry International and CatholicMom.com She is the founder of Little Pink Dress Ministry,Titus II Crew, Sisters in Christ, and Women-fest conferences. She speaks at moms clubs, women's groups and at churches. She is the co-host weekly for My Miscarriage Matters Radio and is a frequent guest on WBPI Television. She has written over forty books; including two Bible studies, three devotionals and a series of children's books called, " Life Lessons." She wrote for Charm on the Space Coast Magazine while a resident in Florida. Deacon Patrick F. Mongan M.D., her husband of over forty years and Ellen have seven adult children, one child in heaven and twelve grandchildren.
Follow Ellen's writings on her blog: littlepinkdressministry.blogspot.com.
Thank you to our Sponsors!
Today we have two awesome sponsors from the Catholic publishing world to thank.
First, thanks to Catholic Word for sponsoring this episode of CatholicMom.com's CM Hangout Podcast. If you have a young reader in the home, or even if you don't, you'll love A Little Like Lily by Sherry Boas. In the conclusion of the highly acclaimed Lily Series, Daisy, a woman with Down Syndrome, runs away— finding herself lost in the streets of Boston. Her journey home reveals harshness and sorrows but also the compassion of the human heart when it is moved to alleviate the suffering of another. A Little Like Lily is written by Sherry Boas and Published by Caritas Press. It can be purchased at CatholicWord.com. Follow Catholic Word on Facebook and Twitter.
Second, thanks again to Ave Maria Press for supporting CatholicMom.com's CM Hangout Podcast in honor of Divine Mercy for Moms: Sharing the Lessons of St. Faustina, by our very own Michele Faehnle and Emily Jaminet. This is the ideal book for busy moms to explore and deepen their personal devotion to Divine Mercy. The authors break open the history, practices, and prayers associated with the devotion and guide mothers to receive God's message of Divine Mercy. Find it here and wherever books and eBooks are sold.
Find Ave Maria Press online on Facebook, Twitter, YouTube, and Pinterest.
Sponsorship Open
We have just a few more sponsorship dates open for the rest of the year! Thank you to all who have supported our CM Hangout project. If you'd like to help this project continue, the price is ripe now so send us an email to Lisa at CatholicMom dot com or Erika at onesimplemama at gmail dot com.
Mentioned this week:
Stay tuned for more positive practices for Marriage and pitfalls to avoid by Ellen in a follow-up post.
You're invited to be a part of this show. We invite you to the conversation:
Subscribe to the show at iTunes or your favorite Android Podcast App
Share this project on social media using hashtag #CMHangout – this is also a great way to send feedback, to ask a question, or to propose future conversation topics
Leave comments here on the blog each week to help us develop this as a fun and helpful project
Watch for our next episode of CM Hangout Tuesday, March 22 and please keep this project in your prayers!
See all the rest of our CM Hangouts right here!
[Support the CM Hangout through any purchases made via the Amazon Affiliate Links included in this post.]
Music at end of podcast, Given courtesy Popple Music
About the Author