So we're heading into the last several weeks of Lent and you feel like you haven't done as much or been as penitent as you wanted to be? A bite of chocolate here, a sip of beer there, sleeping too late and not getting in those morning prayers, maybe sneaking a peak at a TV show or spending too much time on the internet?
Well we are coming to the Grand Finale- the last two weeks of Lent and it's not too late to get something out of this Lenten season and to make it beneficial and memorable!
1. Redouble on those efforts! Sometimes this "giving something up for Lent" thing is a little like a diet - we all fall off the wagon sometime! But just as serious weight watchers have to jump back into the program ASAP if they want to see results, so do we have to jump back into our Lenten resolutions if we want to make Lent really matter! Don't just throw up your hands and think "Well, there's always next year!" There's still time to make this one count. Whatever you determined to give up (or do) wake up tomorrow on this Wednesday before Palm Sunday and be resolute and determined to stick to it this week!
2. No matter what, keep up with the scripture readings in these next two weeks. This will truly prepare your heart and soul for the climax of the Easter Triduum. Miss a day- make it up the next!!
3. Do a good examination of conscience and get to confession this week or next! Here are some good examinations of conscience:
Examination of conscience for mothers
Examination of Conscience from the late great Father Hardon.
Father Alberione's examination of conscience.
Examination of conscience for children by Catholic Parents.
4. Do something for someone else. This week we're going to make some cookies and give them to my favorite panhandler. This is a guy I've given money to for years and he always has something pleasant and even funny to say. We've even started having small conversations, so I think he'd appreciate the gesture.
5. Do the stations of the cross, either with a group or by yourself or even online. Here are some sources:
Stations of the Cross Reflection
Stations of the cross at Creighton.edu
Scborromeo.org
St. Francis Stations of the Cross
A very nice one on YouTube from the Diocese of Manchester
A way of the cross for the poor souls in purgatory.
The one I love to use in print form is Way of the Cross for the Holy Souls.
6. Need some inspiration? Go see a good Christian movie. God's Not Dead, The War Room, or Risen are some recent ones and appropriate for families. The Passion of the Christ is for adults and older teens.
7. Start a prayer journal or redouble the efforts. Write down everything and everyone you want to pray for and keep track of how God answers that prayer.
8. Spend some time in these next two weeks reflecting on your life so far. See where you were and how far you've come. And take a look into the future. This is why I much prefer the words "Man you are dust and to dust you shall return" at Ash Wednesday. It is a reminder to us that this is not permanent. None of it, so we have to prepare every day bit by bit by reforming and shaping our lives now.
Copyright 2016 Elena LaVictoire
About the Author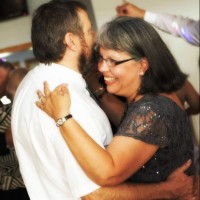 Elena LaVictoire is a graduate of Baker College and a retired medical transcriptionist. She is married and homeschooled six children. Elena is a public speaker on the topics of marriage, homeschooling, and confirmation preparation. She was also a contributing author to The Catholic Mom's Prayer Companion. Elena practices and performs with her flute and records with the Peace Together Choir. She blogs at MyDomesticChurch.com.