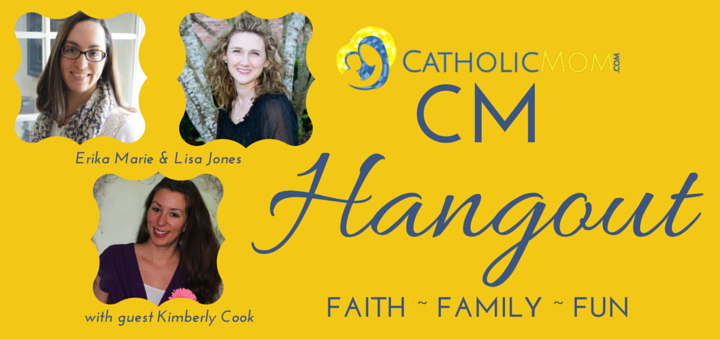 This week on CatholicMom.com's CM Hangout Podcast, co-hosts Erika Marie and Lisa Jones Hang Out with Kimberly Cook and chat all about blogging, Kimberly's Catholic Faith Journey, and a bit about the lessons we've learned this Lent.
We'd love to hear how you rejuvenate or how online blogs (especially CatholicMom.com of course) have helped in your Faith!
Watch the video Hangout here | Listen to the Audio Podcast Here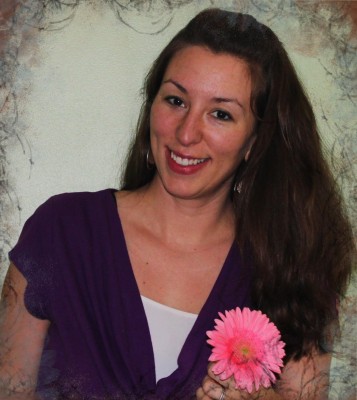 Kimberly Cook is the author and illustrator of the book, Mommy, Mommy, When You Pray, available at Catholic Word in both English and Spanish. Kimberly also writes monthly for CatholicMom.com, has written for Aleteia, and blogs regularly about Faith, Art, and Motherhood at The Lion Of Design. Kimberly lives with her husband and three children in Virginia.
Connect with Kimberly on Facebook and Instagram.
Thank you to our Sponsors!
Today we have two awesome sponsors from the Catholic book world to thank.
First, thanks again Catholic Word for sponsoring this episode of CatholicMom.com's CM Hangout Podcast for Kimberly's book, Mommy, Mommy, When You Pray.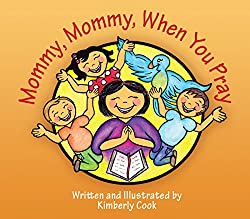 What do you say when your children ask you how to pray? In Mommy, Mommy, When You Pray, a mother shares the joy and thanksgiving she offers through prayer. The charming illustrations and rhymes capture the simple joys of family life, and this enthusiasm for prayer resonates with children's hearts.
Second, many thanks again for Sarah Reinhard generous support of our CM Hangout Podcast by sponsoring this episode for her book, Word by Word: Slowing Down with the Hail Mary

.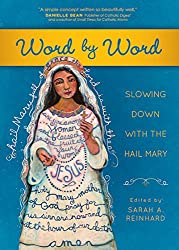 Word by Word is now available from Ave Maria Press (and from your local Catholic bookstore or online at your favorite book retailer). In it, Sarah Reinhard has gathered 40 different voices to take a look at why every word — from the "Hail" right down to every single "The" — is a critical part of this prayer. So often, we all tend to whip through the Hail Mary and rattle it off without really considering what we're praying and saying. This book is sure to make you reconsider the prayer and, hopefully, draw you closer to the Blessed Mother and, through her, to Jesus. Be sure to check the show notes and order your copy today!
You can read more about Sarah and her book here and check out what others are saying about it! Thank you again, Sarah, for your support for CatholicMom.com and the CM Hangout.
Sponsorship Open!
We have just a few more sponsorship dates open for the rest of the year! Thank you to all who have supported our CM Hangout project. If you'd like to help this project continue, the price is ripe now so send us an email to Lisa or Erika.
Notes and Mentions this week:
You're invited to be a part of this show. We invite you to the conversation:
Subscribe to the show at iTunes or your favorite Android Podcast App
Share this project on social media using hashtag #CMHangout – this is also a great way to send feedback, to ask a question, or to propose future conversation topics
Leave comments here on the blog each week to help us develop this as a fun and helpful project
Watch for a new episode of CM Hangout next Tuesday and please keep this project in your prayers!
See all the rest of our CM Hangouts right here!
[Support the CM Hangout through any purchases made via the Amazon Affiliate Links included in this post.]
Music at end of podcast, Salt and Light (Mt.5) courtesy Popple Music
About the Author