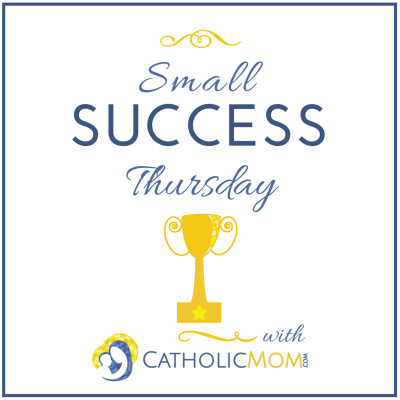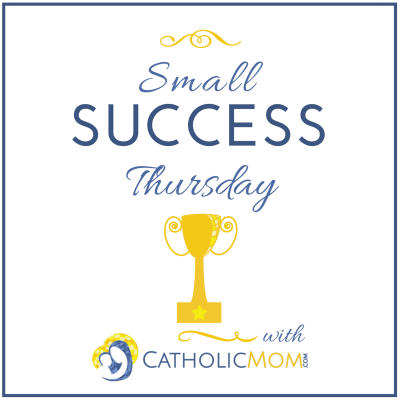 Welcome back, I hope you had a great spring break. We spent most of our time just enjoying having everyone home. We did not travel for Easter.
We did get to the Basilica of the National Shrine of the Immaculate Conception and visit the crypt church. If you are ever in Washington, DC, this is a treasure not to be missed. Even the jaded teens like the beauty of the various side altars. There is always something to discover. We'd gone on Good Friday to see the relics of the True Cross as well as items from Saint Peter, Saint Paul and the Holy Lands. We spent the better part of the day standing in line, me wondering if I was just a glutton for punishment in bringing eight of my children to the Church. One stood in line for two hours but the line for confession went easily for four.
My oldest and I tried to maintain order, but order was only fully established after we'd moved from the kneeler before the relics, to the table in the cafeteria. We bought bags of M&M's, cheetos, Sprite, and one child bought a water. Exhausted, we trudged back to the car, I worried. Had I done anything to further their faith, or had I just spun my wheels? The traffic made the drive home slow and difficult. The daughter who didn't get to receive the sacrament of confession took out the rosary and led everyone in prayer. It was the first time I'd seen her take the initiative in deliberate prayer. They prayed the whole way home (with a few moments here and there of singing, silliness and begging for more snacks). Getting to the end of the evening, it had been a Good Friday.
Easter week, we celebrated my son turning 23, my daughter turning 14, and no school. We played cards and video games, we ate chocolate and took in a baseball game, a movie, binge-watched The Flash, I read a book and my husband gardened. Two of my girls took up puppet shows, and Paul worked on seriously potty training. He now knocks before going into the bathroom. It felt like a week of Sundays.
So the small success of today was getting back into normal scheduling. Getting up. Getting dressed. Getting them up. Getting them dressed. Getting eight lunches made and launching the three divisions of children -- 2 at 6:59 am, 2 at 7:20 and 3 at 8:50, without becoming unglued. The morning was small success one. Getting them to do their homework when they got home, to eat dinner before 7, and bathed, brushed teeth, read to, prayers and bed before 9, that was small success two. The only thing is, I had to restart this whole thing today. Hence my new daily prayer, "God, help me will to do your will. But first, help me wake up."
Have a great Small Success Thursday!
[inlinkz_linkup id=622606 mode=1]
Copyright 2016 Sherry Antonetti
About the Author

Sherry Antonetti is a mother of ten children, published author of The Book of Helen and a freelance writer of humor and family life columns. You can read additional pieces from her blog, http://sherryantonettiwrites.blogspot.com.