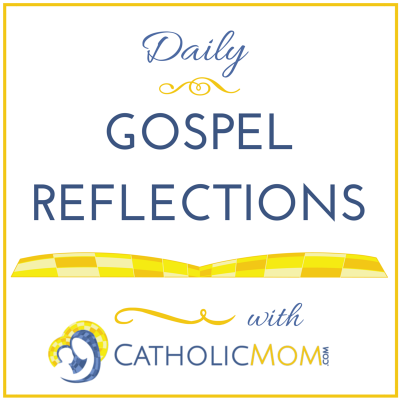 Today's Gospel: John 6, 22-29 - St. Stanislaus
Christ teaches the crowds that there is a difference between the food of this world which is only for this lifetime and that which is food that gives eternal life. The people were seeking him because he fed them earthly food and Jesus wants them to seek eternal food. They ask how to work for this eternal food and are told to believe in him who is sent.
I see in this passage a reference to the Eucharist and to faith. Taking the later first, we are unable to do work that is worthy EXCEPT when we are working out of faith in Jesus and are doing his will.
The even more striking point is the reference to food for eternal life, the Eucharist. We are to believe, to do the work of God, and to receive Christ in the Eucharist with faith.
Ponder:
How do we forget to seek the eternal when busy with our everyday lives? How might we change our attitude to put our mind on the more important things?
Pray:
Dear Lord, may we always seek to do your work and receive the Eucharist worthily. Amen.
Copyright 2016 K. Ann Seeton
K. Ann Seeton is a wife and mother of five children. She is a teacher, and has her MA in theological studies. She is a member of the Catholic Writer's Guild and is currently working on a historical novel.
About the Author