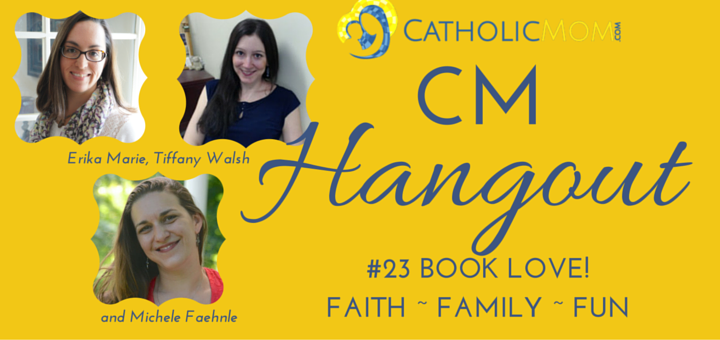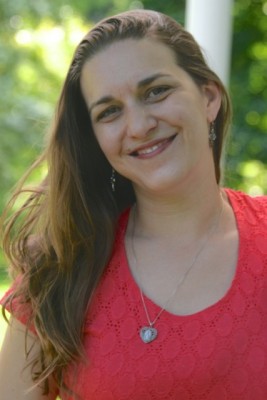 Michele's Three Favorite Books Shared today:

Favorite Spiritual read: Consoling the Heart of Jesus: A Do-It-Yourself Retreat- Inspired by the Spiritual Exercises of St. Ignatius - Fr Michael Gaitley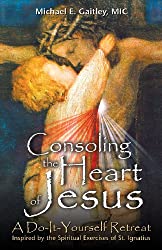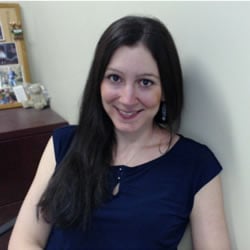 Tiffany Walsh
is a wife and mother to two precious children, a native Western New Yorker, and an academic librarian. She is a cradle Catholic who rekindled her childhood faith as a graduate student in New York City via her love of books and discovery of daily Mass. She enjoys using humor in her writing, and blogs about faith, books, and everything in-between over at
lifeofacatholiclibrarian.com.
Tiffany's Three Favorite Books Shared today:

Favorite Spiritual read: Surprised by Truth: 11 Converts Give the Biblical and Historical Reasons for Becoming Catholic by Patrick Madrid, Foreword by Scott Hahn
Favorite Fiction: Death by Cashmere: A Seaside Knitters Mystery by Sally Goldenbaum

Favorite Non-Fiction: The New Men by Brian Murphy
Currently Reading: An Amish Year by Beth Wiseman

Erika Marie is a simple Catholic, Wife, and Mama. She relishes snuggles and free time with her family and loves reading, writing, blogging, and has a slightly obsessive addiction to creating Canva graphics. Enjoy more reflections by Erika at her personal simplemama blog.
Erika's Three Favorite Books Shared today:
Favorite Spiritual read: Searching for and Maintaining Peace: A Small Treatise on Peace of Heart by Jacques Philippe
Favorite Fiction: A Tree Grows in Brooklyn by Betty Smith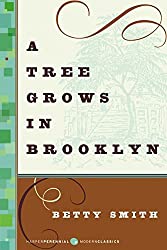 Favorite Non-Fiction: A Severe Mercy - Sheldon Vanauken
Currently Reading: The Case for Jesus by Brant Pitre
Notes and Mentions this week:
Michele mentioned:
Tiffany mentioned a few other books:
You're invited to be a part of this show. We invite you to the conversation:
Subscribe to the show at iTunes or your favorite Android Podcast App
Share this project on social media using hashtag #CMHangout – this is also a great way to send feedback, to ask a question, or to propose future conversation topics
Leave comments here on the blog each week to help us develop this as a fun and helpful project
Watch for a new episode of CM Hangout Tuesday, May 3 and please keep this project in your prayers!
See all the rest of our CM Hangouts right here!
[Support the CM Hangout through any purchases made via the Amazon Affiliate Links included in this post.]
Ending music, "Puppy Dog" by Popple
About the Author