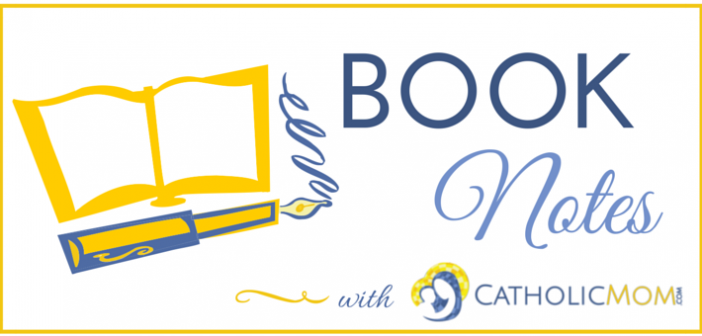 Put this book on your Mother's Day wish list. Christian blogger Becky Thompson of Scissortail Silk shares the truth about motherhood as revealed in the nitty-gritty (and sometimes extra-gritty) details in her new book, Hope Unfolding: Grace-Filled Truth for the Momma's Heart.
Part spiritual memoir, part devotional, Hope Unfolding explores how moms can learn to lean on God: we shouldn't be trying to do it all by ourselves. My favorite chapter in this book is titled "You Can't Do It All: Let God Be Your Strength." The author describes so perfectly what we try to do:
Rather than stay close to Jesus and let Him carry it all for us, we often just give Him some of it. "Here, Jesus. You can hold the things that I can't, but I can clearly manage the rest of this on my own." When really, we should just give Him everything. (101)
Each chapter of the book concludes with journal prompts, a prayer and a note of hope, but I'm going to have to go back and look at those again. I didn't want to stop reading at the end of a chapter to pick up my journal; I wanted to keep going!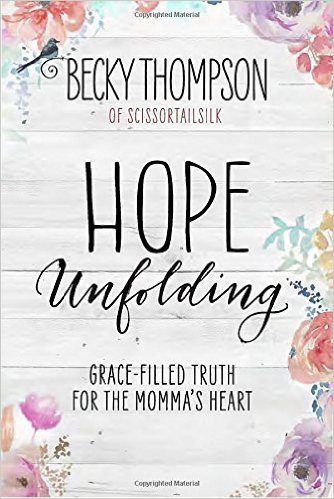 Becky Thompson writes from the perspective of a mom with very young children. Though I haven't fit into that category for quite a while, this book still spoke to me.
Hope Unfolding is packed with encouragement. Even the chapter subtitles lift the spirit:
God hasn't forgotten about you
God's plans are perfect
God is good even when life isn't
You're not alone
Let God be your strength
You are not your mess
Have grace for who you are
God still performs miracles
God loves you just as you are
You are enough
If you're struggling with isolation, discouragement, or the temptation to compete with other moms, this book will give you a good dose of perspective and comfort. Isn't that what we all really want for Mother's Day?
Buy this book through our Amazon link and support CatholicMom.com with your purchase!
Be sure to check out our Book Notes archive.
Copyright 2016 Barb Szyszkiewicz, OFS
AMAZON
http://www.amazon.com/o/ASIN/160142812X/catholicmom
About the Author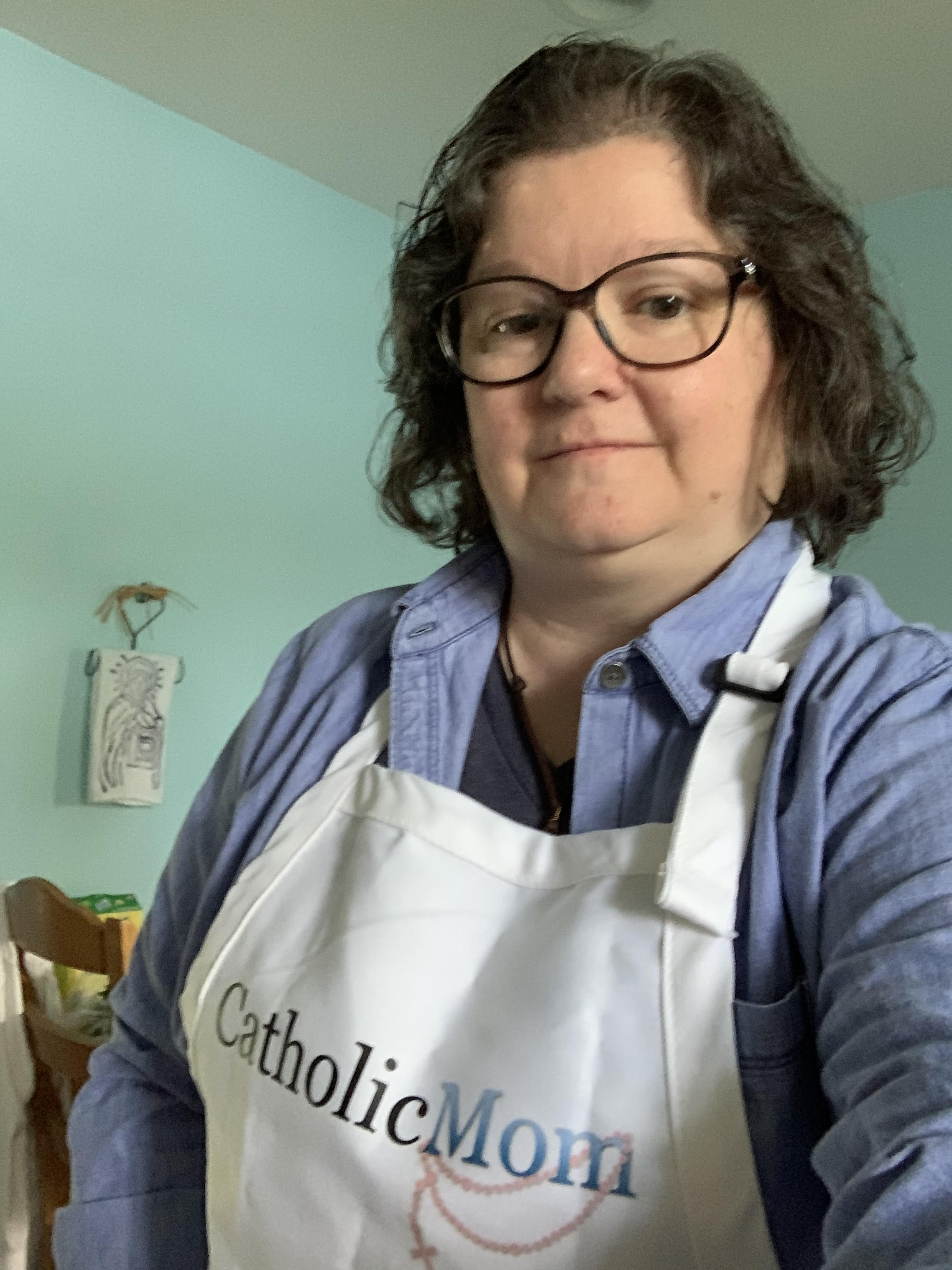 Barb Szyszkiewicz is a wife, mom of 3 young adults, and a Secular Franciscan. She is editor at CatholicMom.com. Barb enjoys writing, cooking, and reading, and is a music minister at her parish and an avid Notre Dame football and basketball fan. Find her blog at FranciscanMom and her family's favorite recipes with nutrition information for diabetics at Cook and Count. Her booklet, The Handy Little Guide to Prayer, is available now from Our Sunday Visitor.