There are a lot of people I look up to. There are a few I call heroes.
I am thinking of one in particular, as Mother's Day approaches. She is not a best-selling author, a powerful lobbyist, a Fortune 500 CEO or a gourmet chef. She doesn't run a crisis pregnancy center or remove brain tumors or rush into burning buildings. But she does have a superpower. It's called Love.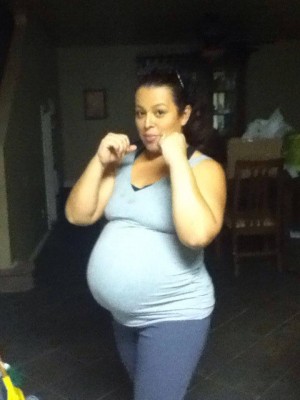 Michelle Briseno is "just" a mom. To fourteen kids.
It's not the number itself that makes her a hero to me. It's the good she does for me and my kids. It's hard to explain how this is so. She lives across town, and I rarely get to see her. It's not so easy for her to get out, you know. Someone always gets the stomach flu or something. Michelle and I don't talk on the phone, we never email, and we rarely instant message. Yet, just by being on this earth, and gracefully and gratefully living out the life God has given her, Michelle changes things for me, and by association, for my children. She is a reminder of a truth I once knew, and sometimes forget. Michelle makes motherhood look beautiful. Not easy. But beautiful.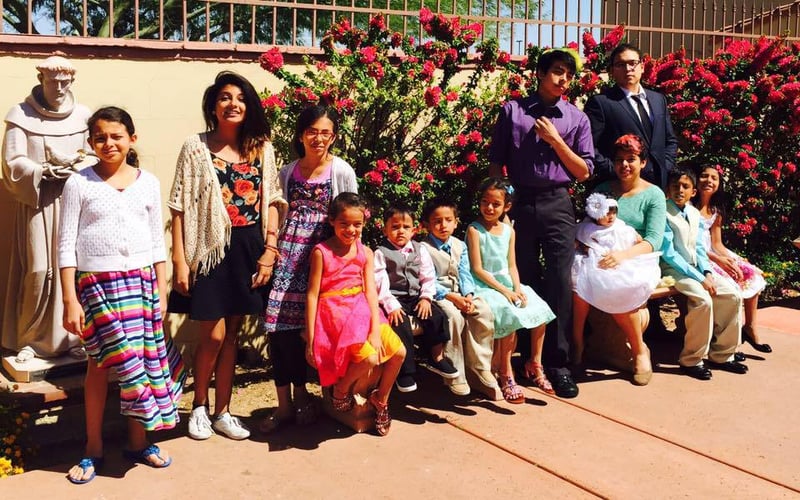 Gratitude abounds on her Facebook. Snapshots of messy-haired toddlers with posts about how blessed she is to wake up to such indescribable cuteness. Her twins, the "twinkies," smiling shyly at the camera in little sundresses she made them from matching pillow cases. Or screaming, in unison, at the top of their lungs because the eldest brother only took them to the park for ten minutes. Posts about how precious babies are, how worthwhile every life is, how impossible it is to count your blessings when you have over a dozen children and an incredibly awesome husband. Numbers just don't go that high.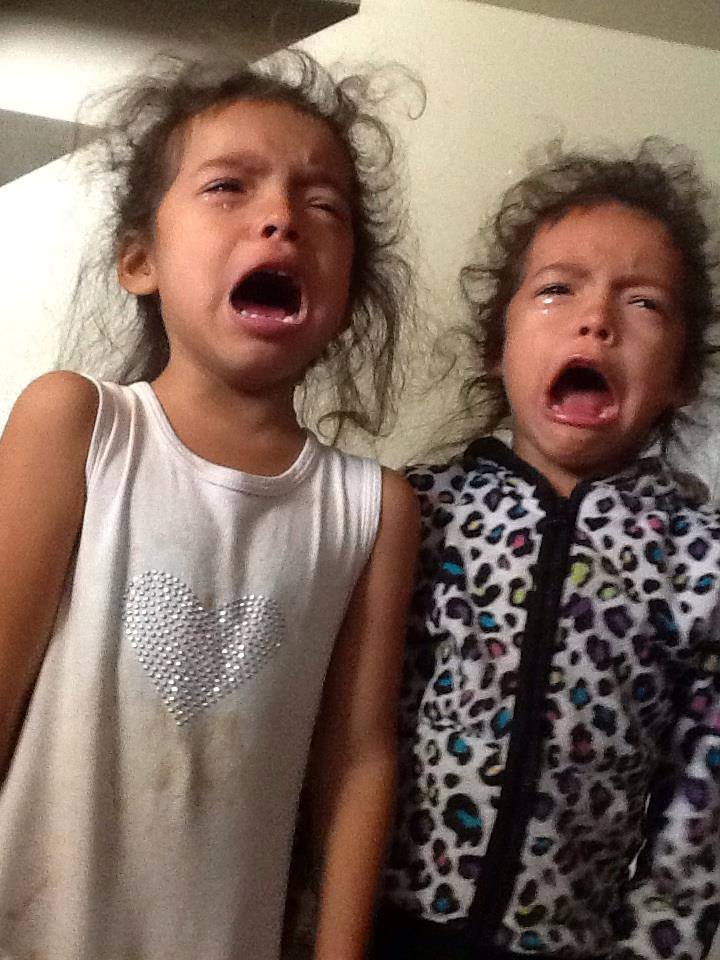 From a childhood home plagued with domestic violence, Michelle forged this new life. Money is always tight, and the occasional dark night of the soul is a thing. Homeschooling a houseful is work like you and I probably never will comprehend. The poor woman lives with a sizable number of teens and toddlers. I don't even know how many, but just one or two of those are enough to make you crazy. And yet nothing takes Michelle off course. She is just all about her husband and kids. Always.
She recently gave birth to number fourteen after an extended stay in the hospital. The placenta implanted itself over the C-section scar, so this one was difficult. On the day she was discharged, she posted pictures of the empty hospital bed and the crucifix on the nearby table.
"I am being discharged today!" she wrote. "I didn't want to forget where I spent much of my day waiting, in prayer, worry, thinking of my baby, my family, you, and where my husband spent a few nights on that awful bed that he slept so soundly in. My bed too. <3 This is where I lay on my cross daily. I bled here a few times, struggled to breathe, was naked, cold, hungry, thirsty, mourned, happy, laughed, cried, prayed, confession, anointing of the sick, Holy Eucharist, poked, bruised, prodded, swollen, ugly, headaches...Fr. Larry said to me, 'Every day when you lay on your bed, I want you to imagine that it is your cross'."
And that, my friends, is how motherhood makes an ordinary woman into a superhero.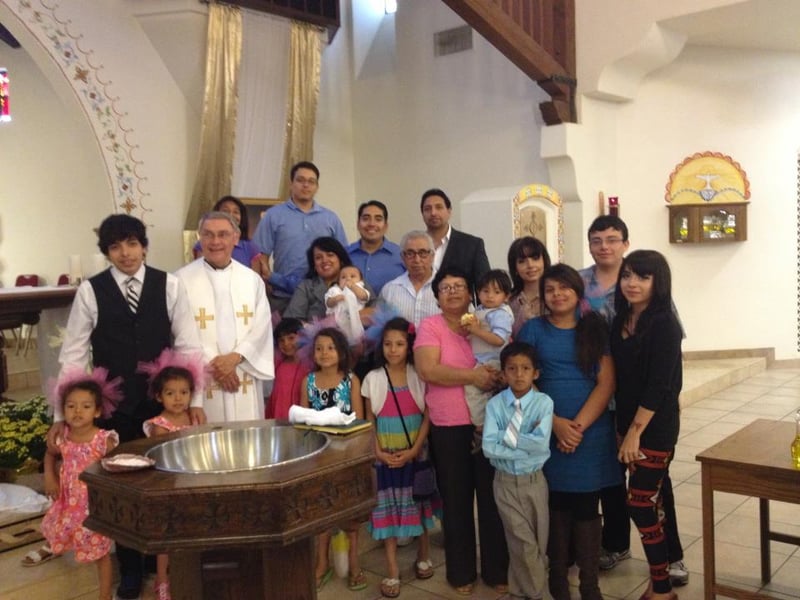 Copyright 2016 Sherry Boas
Photos copyright 2016 Sherry Boas. All rights reserved.
About the Author

Sherry Boas is author of the Lily Series, which has grown into a beloved collection of novels whose characters' lives are unpredictably transformed by a woman with Down syndrome. The former newspaper reporter and special needs adoptive mother of four is also author of A Mother's Bouquet: Rosary Meditations for Moms, Billowtail, Victoria's Sparrows, Little Maximus Myers, Archangela's Horse, and Wing Tip. She runs Caritas Press from her home office in stolen moments between over-cooking the pasta and forgetting to dust the chandelier. Find her work at CaritasPress.org.