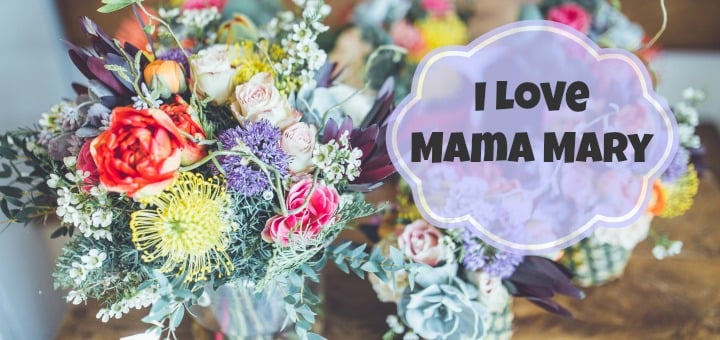 Copyright 2016 Sweet Ice Cream Photography, Unsplash
The month of May has come to be almost as meaningful to me as Lent or as Advent. It is a whole month dedicated to our Blessed Mother. It is a time when I reflect on my relationship with Mary and then my own journey as a mother. The two are highly related, of course. The more I lean on her, the more I am the mother that God wants me to be.
I am part of a group called Catholic Women Scopes on Facebook. It's a community of women who use Periscope to build each other up in our faith and to share our stories and our struggles. We are doing a lot of activities to honor Mary this month and we decided to use #ilovemamamary for all our events so our members could easily find them.
At first I wondered if this was somehow disrespectful of our great mother. Does she mind our slang? What does she think of hashtags?
But then I thought of the timelessness of Mary. I think about the different apparitions that have appeared all over the world. I think of the many ethnicities Mary has taken on. She is someone who is with us for all ages even though she never changes.
I think she would smile at our hashtag and feel warmth that we are turning our hearts away from the world and to her son. Because, of course, every time we focus on Mary we also focus on her Son. Mary's greatness, the reason we are drawn to her is because of her total gift of self to God and her constant commitment to lead people to Jesus. We are attracted to her purity and her purpose.
She is my mother. When I'm having a bad day, I picture myself throwing my arms around her, "Mom, mom, please help me!" But instead of complaining how Bobby pulled my hair at recess, I tell her that I'm worried about my own children and whether or not I'm a good mother. She holds me close in her lap and she tells me it's going to be all right, that I am strong and that I can do anything with the strength of Jesus.
She tells me to focus on love and Christ and that those two things will always be enough. I want to believe her but the world is holding onto me so tightly. The world tells me I'm not good enough. The world tells me that it's up to ME to hold it all together. But I know I can't do it.
"Shhhh," she says. I just rest in her. I'm silent. I let her hold me and pray over me. I let her pray for me and take my prayers to her son. She asks her son to show me mercy. She asks her Son to give me strength.
You see… she is your mother too. She wants you to come to her and tell her about your day. She wants you to cry about your struggles, to share your blessings and to have a relationship with her. That's why I think she likes that we call her Mama Mary. She likes her many names because they are borne of love. She wants us to be familiar with her. When we are familiar with people, we often give them nicknames, pet names, special names.
If you do not have a deep and loving relationship with Mary, I invite you to work on that this May. Meeting and loving our Blessed Mother will be one of the most fulfilling things in your life. If you're looking for more peace, turn to Mary. She will offer you consolation and love. She will not take your troubles away but she will show you the sweetness along the way.
[Tweet "If you're looking for more peace, turn to Mary."]
Here are some books you can read to get to know her better: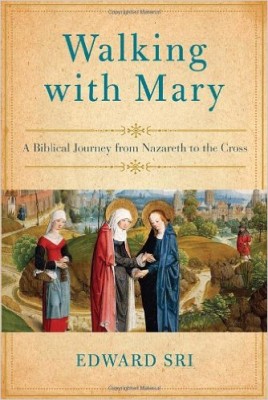 Walking with Mary: A Biblical Journey from Nazareth to the Cross by Edward Sri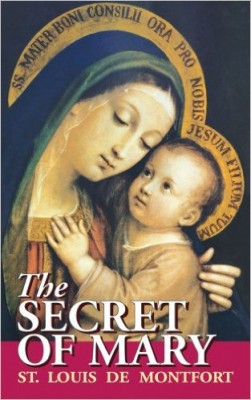 The Secret of Mary by St. Louis deMontfort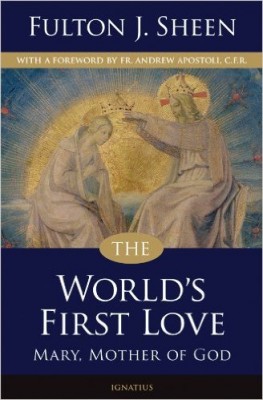 The World's First Love: Mary, Mother of God by Archbishop Fulton J. Sheen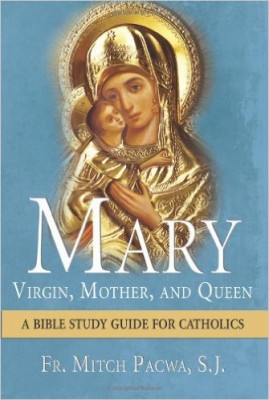 Mary, Virgin, Mother and Queen: A Bible Study Guide for Catholics by Mitch Pacwa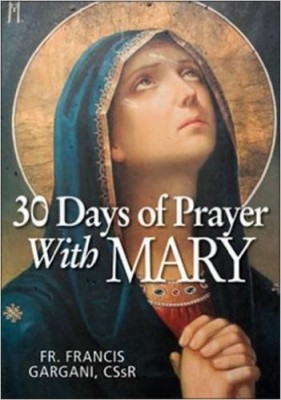 30 Days of Prayer with Mary by Father Francis Gargani
True Devotion to Mary with Preparation for Total Consecration by St. Louis deMontfort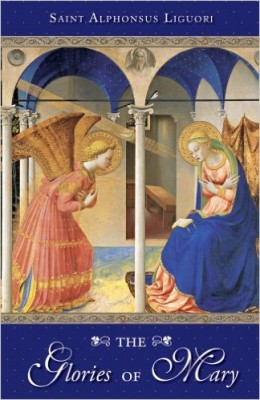 The Glories of Mary by St. Alphonsus Liguori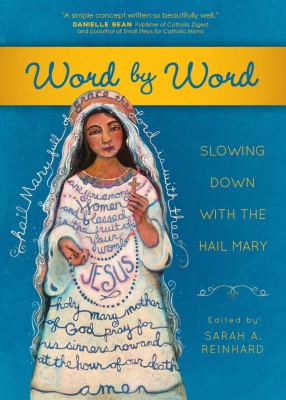 Word by Word: Slowing Down with the Hail Mary edited by Sarah A. Reinhard
How can you share your love of Mary with others in your life? If you don't have much of a relationship with Mary, what can you do to cultivate that this month?
Buy any of these books through our Amazon links and support CatholicMom.com with your purchase!
Copyright 2016 Sterling Jaquith
About the Author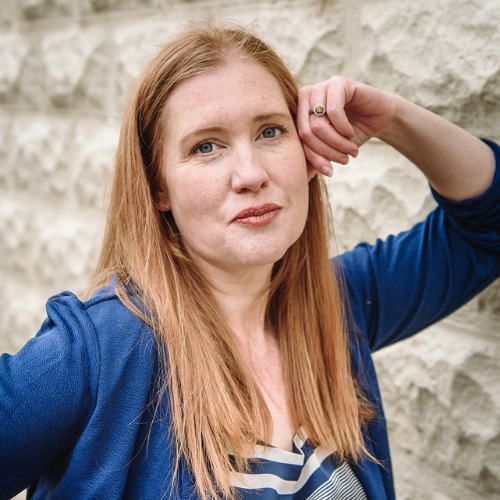 Sterling Jay is a Catholic life coach. She is a wife and unschooling mom of 6 young children and lives in Boise, Idaho. She is a co-host of the Made For Greatness podcast. As an adult convert, she loves sharing her passion for the faith. She believes Catholic moms can change the world! Learn more at MadeForGreatness.co. See her books on Amazon!