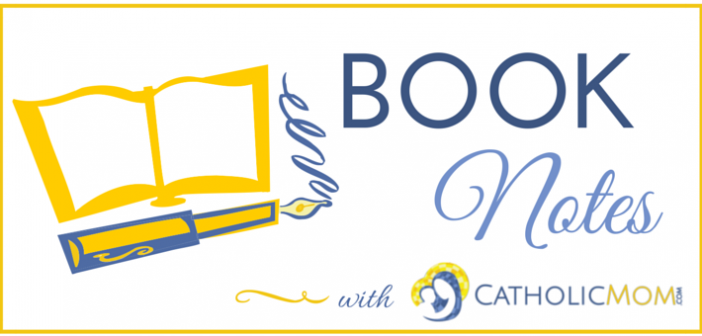 It took me a surprisingly long time to read Who Does He Say You Are by Colleen Mitchell. Normally I breeze through books quickly and move on to the next. This book, however, begs to be read slowly. It feels more like a book that belongs in your Daily Devotions Basket than forgotten on your bookshelf.
[Tweet "This book begs to be read slowly. @sterlingjaquith on book by @colleencmitch #hesaysiam"]
I remember reading through the first chapter quickly and then thinking, "I think I missed some of the depth there." I went back and read it slowly, which is painful for me. I like to do things quickly and efficiently. I like to move on and slay my To-Do list.
As I spent more time poring over the pages of Colleen's book, I was constantly reminded that I needed to slow down … not just in my reading but in my whole life.
"God desires to draw near you and remind you who you are… he has a love letter to offer you."
I will add that you are likely to miss this if you're too busy to even listen to Him. There are too many quotes to share but this one really resonated with me:
"I want to proclaim God's goodness and faithfulness steadily, with great joy, regardless of what the world around me looks like – because when it is darkest, that is when my voice is most needed."
I certainly think this quote applies to our situation today. As I feel the darkness of the world hemming in and trying to steal my loved ones, I want to fight back WITH GREAT JOY. Now is the time that we truly understand who God says that we are. We are his chosen daughters. We are deeply loved.
We were willed into this world at this very moment. Colleen explains how much God "wants to know you singularly." This isn't a game. It isn't a hobby. It isn't a joke. God wants to know you, right now, all of you. But you have to give Him a chance.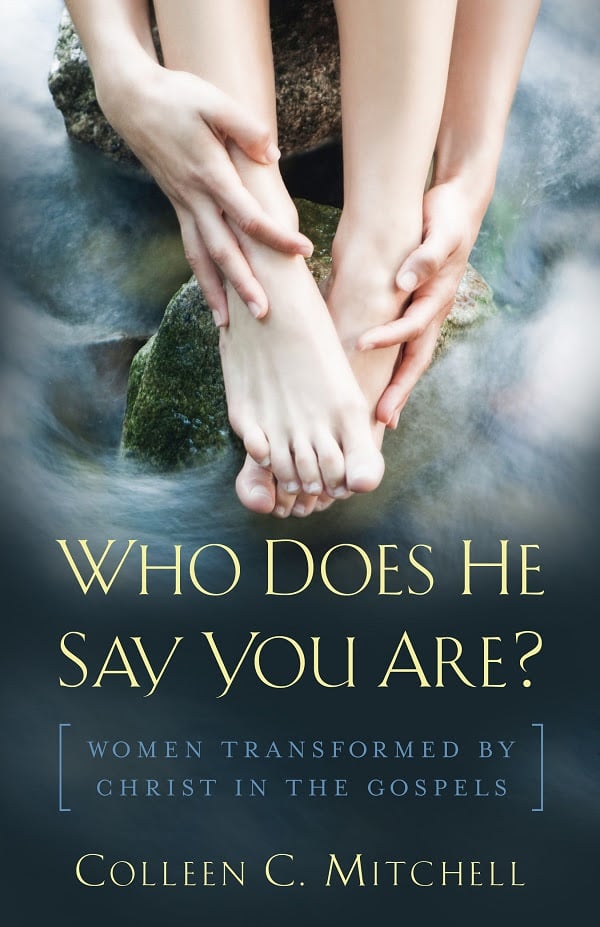 One of the best ways you can do that is to read your Bible and then sit back and be quiet. Pray and listen for God to speak to you.
Another way you can do that is to read Colleens book and travel through the many women who are in the bible to see their story, to hear of God's love for them. You will your own life reflected in theirs.
It will be easy for you to put this off. You will want to have glory in the world through your religious accomplishments, your volunteering, your polished children, and your commitment to all the church activities you've signed up for. But many of us will choose poorly. God does not desire our activity more than He desires our hearts. Colleen says:
"Worry and anxiety are born when we let Jesus's presence with us and longing for friendship with us be eclipsed by our concerns over what we need to be doing to please him."
Just be with him, mama. That's what he wants from you.
It's your job to have a real and intimate relationship with Jesus Christ. He should be your best friend, your confidant, your reason for living. That's a tall order but He believes you can do it. I believe you can do it and Colleen Mitchell certainly believes you can do it. She will tell you it's hard. I specifically related well to Chapter Nine: The Woman Crippled by a Demon.
Buy this book but read it slowly. Really let the stories seep into your soul. You will find yourself changed by the time you're finished and yet, your life with Christ will feel like it's just beginning.
Buy this book through our Amazon link and support CatholicMom.com with your purchase!
Be sure to check out our Book Notes archive.
Copyright 2016 Sterling Jaquith
About the Author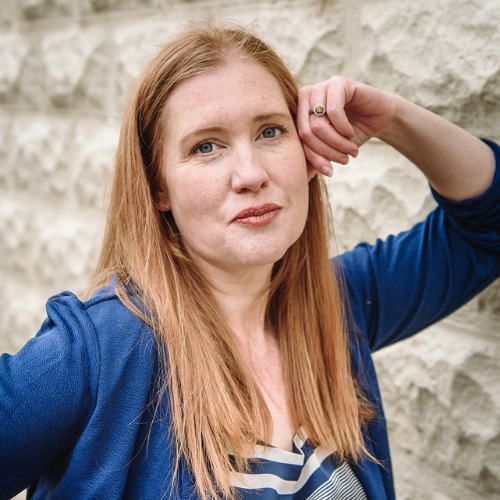 Sterling Jay is a Catholic life coach. She is a wife and unschooling mom of 6 young children and lives in Boise, Idaho. She is a co-host of the Made For Greatness podcast. As an adult convert, she loves sharing her passion for the faith. She believes Catholic moms can change the world! Learn more at MadeForGreatness.co. See her books on Amazon!