Taking a deep breath, I push my feet to my bedroom floor and rise. I feel strong, joyful, calm, fit, peaceful, and rejuvenated. I feel connected to God, comforted by our Blessed Mother, aware of Jesus in my life, and ready to take on any challenge. Yes, I have four kids ages 7 and under and no, this is not me getting out of bed after a long night of feeding the baby and comforting toddlers with bad dreams! Rather, this is me finishing a Soul Core workout at home. Might SoulCore change your life as it has changed mine?
My grandmother had a strong devotion to the rosary. She found peace and joy in reciting rosaries throughout her days, whether walking, gardening, attending mass, watching grandchildren… constantly! Even now, years since Grandma passed, I receive strength from all of those rosaries I know she prayed for our family. I always admired her devotion. Up until recently, I had not found a similar passion or consistent, routine place for the rosary in my life. However, in our noisy and hectic society, I longed for a place to be still, hear my own heart beating, and connect with God.
My Search for Stillness
In pursuit of this stillness and to stay fit, I unknowingly fell in love with fitness yoga and Pilates classes in my twenties. I incorporated yoga into my weeks and loved the benefits I received of inner calm, flexibility, and core strength. I even completed a weekend yoga instructor class. Nearly ten years later, I started to hear more about the controversy of yoga in public schools and the voices of many Christians questioning the compatibility of yoga to our Christian walk. I was not sure, but after a rare bout of anxiety, I decided to stop participating in yoga for a time of discernment. I also picked up my rosary and tried to incorporate the rosary into my daily prayer life. After two years of fasting from yoga, I missed the stillness, the stretching, the core strength, and the quiet that yoga provided. I was really tempted to bring yoga back into my life. I grew frustrated when I received no definitive answers to the "yoga question" within Church doctrine or from local priests.
Then one day, a series of interactions (that could only have been gifts from the Holy Spirit) led me to SoulCore's website. By the grace of God, I found the answer to a different question. The "yoga question" was the wrong question for my discernment. In his mercy, God answered the right question-- how does God want to help me find stillness? The answer: SoulCore.
What is SoulCore?
The SoulCore founders describe SoulCore as a "sensory experience that combines candlelight, music, reflections and movement to nourish body, mind & soul and encourage deeper meditation on the mysteries and virtues of the rosary." SoulCore is not yoga, and does not reference yoga poses. SoulCore is a series of core strengthening exercises done in perfect rhythm with the prayers of the rosary. People gather for SoulCore classes in several states. The SoulCore website also sells four exercise programs in digital and/or DVD form.
I hesitantly began my SoulCore journey by going online to download a program. SoulCore offers separate programs for each of the sets of mysteries—the Glorious Mysteries, Sorrowful Mysteries, Joyful Mysteries, and Luminous Mysteries. Within minutes and at an expense of less than ten dollars, I was able to begin my SoulCore experience through the Glorious Mysteries program.
As the facilitator announced each of the Glorious Mysteries, she offered a beautiful reflection about the pertinent virtue while I lay in a resting pose. Then, I rose, commencing the prayers of each mystery with a set of pushups while silently praying the Our Father. Additional movements accompanied the Hail Mary prayers. I was really struck by the "surrender" pose done during the Glory Be prayers. This stretch reminded me of the child's pose in yoga, but differs in that we face our palms upward, open to receiving God's grace, love, and mercy. With my hands facing up and my mind reflecting on this openness, both the spirit and the stretch of the pose were completely new. After each mystery, the facilitator prayerfully summarized the fruit of the particular mystery before moving on to the next mystery. I immediately fell in love with how the poses create intentional, physical movements to perfectly accompany the words of our longstanding Catholic prayers.
The Transforming Power of SoulCore in My Life
God admonishes us to judge all things by their fruit. (Matthew 7:16-20.) Given my ongoing discernment about yoga, I was cautiously optimistic when I first encountered SoulCore, which seemed to smell a little like yoga. I am glad I pushed through any hesitation. Even in the short time I have incorporated SoulCore into my routine, I have witnessed bountiful fruits within my heart and life. The most superficial but not insignificant benefit is newfound tightness in my oblique muscles and overall strength. These exercises really work! Aside from the amazing strength God gives my body from these exercises, the most impactful "fruits" of SoulCore in my life have been:
Creating stillness in my noisy life;
Sharing my devotion to the rosary with my husband and children; and
Deepening my prayer life and understanding of the rosary.
Stillness. It is no surprise that yoga has become such a popular fitness and meditation practice in our culture. We live in a noisy world—with cell phones, sirens, computers, automobiles, airplanes, and, for many of us, rambunctious little ones! We need a quiet place. We need help creating stillness. SoulCore's modern twist on our longstanding Catholic rosary tradition is the perfect antidote for our busy world. Our beautiful Catholic faith has hidden many treasures—pearls of wisdom, seeds of peace, and tools of virtue—within our meditative prayers of the rosary. SoulCore helps us discover those treasures in a fresh, new way.
With SoulCore, the movement of my body accompanies the powerful, ancient prayers to further open my mind to reflect on the virtues of the rosary. Unlike yoga's mantra of emptying our minds, SoulCore fills my mind and heart with God's word and the powerful virtues of the rosary. As our loving God tells us, we all need to learn to "be still and know that I am God." (Psalm 46:10.) Though yoga opens my mind through stillness, it does not feed that "still" and receptive mind with God's truth that I might "know" Him and his sovereignty. I find that the SoulCore movements give my mind permission to be still to receive God's graces. The rhythm of the prayers, in harmony with the movements, rocks my mind and heart into a beautiful and peaceful stillness, which stays with me beyond the day's rosary.
Sharing the Rosary with My Family. With online downloads and DVDs, we busy moms are able to incorporate SoulCore into our hectic lives without having to find a sitter, travel to a gym, or pay any class fees. An added and unexpected benefit is that my four young children see me doing SoulCore and often join me for a decade. They listen to the beautiful prayers of the rosary and even attempt to emulate the exercises. In this way, SoulCore empowers me to teach them by example how to take time out of our busy day for stillness, prayer, and exercise. The kids often lose interest quickly, but each time they see my love for the rosary and hear the truth of the virtues. My husband occasionally joins in the SoulCore action, fulfilling a desire of mine to pray the rosary together. He finds the exercises challenging and appreciates the stillness it brings to his busy life.
Deeper Prayer and Understanding of the Rosary. I have never loved the rosary as much as I do now after hearing it prayed through SoulCore. The amazingly relevant prayers teach the truths of the virtues and each movement sinks them deeper into my heart. I often resort to saying the rosary just before bed, the perfect lullaby. However, so many times I have struggled to recall the next mystery, let alone the applicable virtue. With Soul Core, I am able to reflect back during my busy days and quickly remember and live out not only each mystery of the day's rosary, but the pertinent virtue as well. I also find that the virtues and mysteries come immediately to mind during my nighttime rosaries. SoulCore empowers me to live out our command to mediate on scripture "day and night." (Joshua 1:8.)
A Challenge
I am so grateful that God answered my quest for stillness through SoulCore. How do you find stillness in your life? Do you find yourself longing for a quiet corner, a peaceful candle, and time to simply be with Jesus in stillness? If so, do you think SoulCore might be your answer, as it was mine?
What might happen if more Catholic people turning to other exercises for stillness turned to the rosary through SoulCore? What a beautiful chorus of prayer we could lift up to the Father through our Blessed Mother Mary's intercession. I truly think this new SoulCore movement could change the world… as it has changed mine!
Copyright 2016 Maribel Nova
About the Author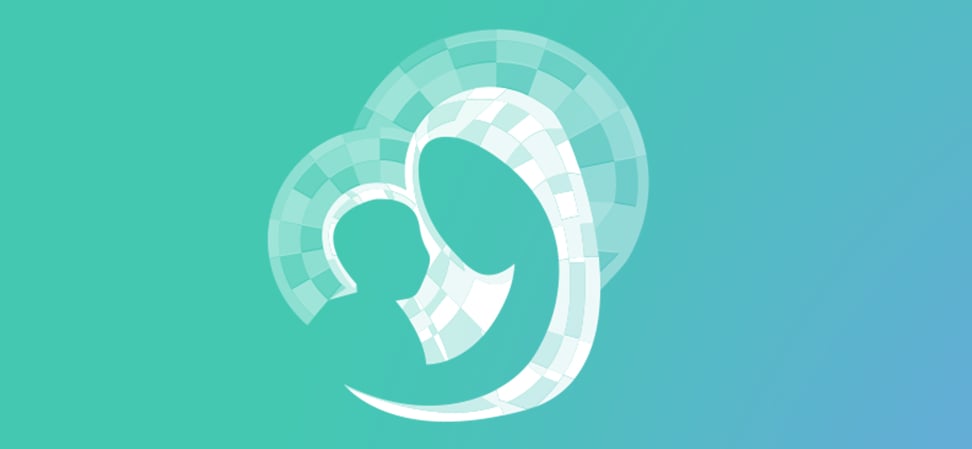 We welcome guest contributors who graciously volunteer their writing for our readers. Please support our guest writers by visiting their sites, purchasing their work, and leaving comments to thank them for sharing their gifts here on CatholicMom.com. To inquire about serving as a guest contributor, contact editor@CatholicMom.com.