A call to motherhood which confounds the wise,
which confounds the mentality of Western Society.
I too was surprised to discover
life and joy in the ordinary.
Years ago, a mother to four little ones I was worried
Actually frantic.
Was I pregnant yet again?
Suddenly the divine pierced through my cloud of conflicting emotions,
As a mystical blanket of peace
wrapped around me.
Infused Joy,
A burst of inner Light,
I was beaming, stifling laughter
Then
I heard words within,
In my heart-
Mothering-
"This is you call.
This is your vocation.
This is your witness to the world."
Confusion. I was incredulous and stuttered,
"People don't understand,
They think we are irresponsible
I look foolish."
A whispered answer,
"You will be a witness to
Life and Joy.
and I will be with you."
A Call to Mother a Large Family
That was it for me,
I said,
"Yes"
To Life
And
Discovered
Inexplicable Joy.
Copyright 2016 Melanie Jean Juneau
About the Author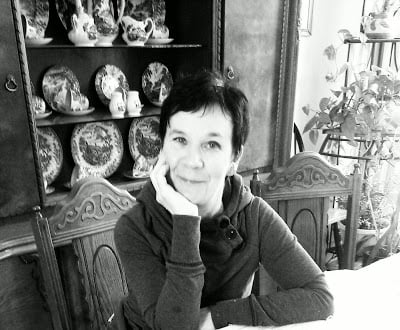 Melanie Jean Juneau is a mother of nine children who blogs at joy of nine9. Her writing is humorous and heart-warming; thoughtful and thought-provoking. Part of her call and her witness is to write the truth about children, family, marriage and the sacredness of life. Melanie is the administrator of ACWB, the Editor in Chief at CatholicLane, CatholicStand, Catholic365 , CAPC & author of Echoes of the Divine.