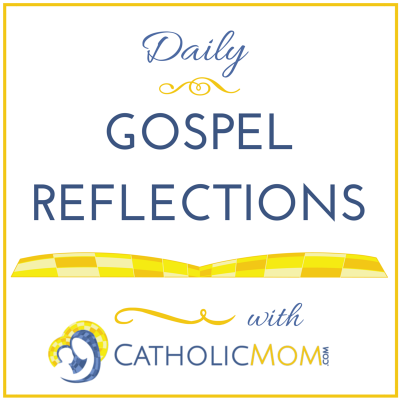 Today's Gospel: Luke 10:1-12, 17-20 - Fourteenth Sunday in Ordinary Time
We are called by the Lord to do His work in ways large and small, like he called the seventy-two men. Our work could be that of a teacher or a parent. It could be an engineer or sales clerk. It could be a chef or accountant. As St. Therese of Lisieux said, "Holiness consists simply in doing God's will, and being just what God wants us to be."
One responsibility of our work is to evangelize by word and example the joy of the Lord's Kingdom. The Lord knows this work may not be received by all, as He says "Go on your way; behold, I am sending you like lambs among wolves." It seems frightening at first; however, our trust in the Lord helps us fulfill our calling no matter how difficult it may be. When our work is not received well, it is not our responsibility to cause harm to those who disagree. We should not feel strongly against those who disagree with our work or do not want to participate, but we should move on to others who want to join us.
By moving on and not passing judgement, it reminds me of Romans 12: 17-21, "do not repay with a wrong…do not let evil defeat you; instead, conquer evil with good." When we surround ourselves with those that believe our same values, they encourage us in our calling, and we have the wonderful opportunity to encourage them as well.
Ponder:
How has the Lord called you to do His work? Do those around you encourage you to follow that path?
Pray:
Lord, please surround me with people who love you. Use me to be a blessing to others as you have blessed me.
Copyright 2016 Tracy Burgess
Tracy Burgess is a wife and mother of two. She works as the Director of Development for the Dorothy Day House of Hospitality in Memphis, TN. Additionally, she is teaches first-year sacrament preparation at her local church and also leads a Girl Scout Daisy Troop. In her spare time, she enjoys baking, decorating cakes, and reading.
About the Author