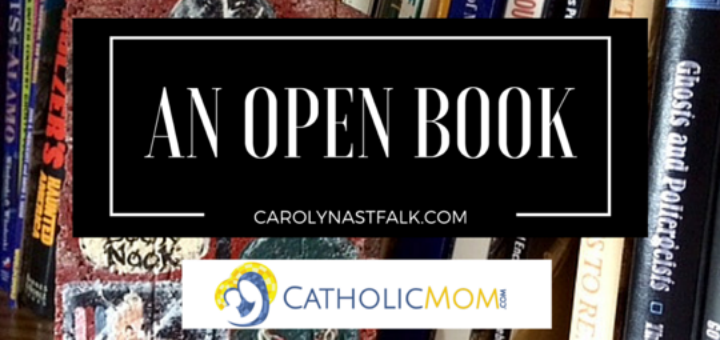 Welcome to the July 2016 edition of An Open Book, now hosted both at My Scribbler's Heart AND Catholicmom.com!
An Open Book is all about what my family is reading this month, from the adults down to the little kids. Share what you're reading by linking up your blog post below. Simply write about what you're reading. You can make it personal or, as I do, extend it to the whole family. Your post can be as simple as a few lines about the book or as in-depth as a 700-word review. That's entirely up to you. You can even forego writing all together and record a video or simply post cover photos.
No blog? No problem. Please share what you're reading in the comments.
[Tweet "Share what you're reading--join our #AnOpenBook linkup, hosted by @CMAstfalk."]
---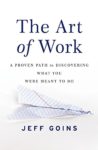 Almost from the time we began dating in 1993, my husband has been searching for his vocational niche. In the course of his off and on search/discernment of what he should be doing, he's read a variety of books on the subject. This is one I bought for him last year. I opted to add the audiobook to the discounted ebook, and he's been going back and forth between the two using Whispersync for Voice. You can see The Art of Work: A Proven Path for Discovering What You Were Meant to Do by Jeff Goins has some pretty impressive Amazon ratings: 4.7 with 566 reviews. As someone who floundered around until absolutely forced to declare a college major, I see the value in this type of book. According to Michael, in some cases it is about finding your life's calling rather than merely a job. In other cases, it may have specific vocational applications.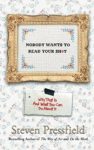 I have a virtual pile of promised reviews and beta reads ahead of me this month, but I'm squeaking in a quick writing-craft read: No One Wants to Read Your Sh*t: Why That Is And What You Can Do About It by Stephen Pressfield. As you may guess from the title, a language warning comes with this one. It's an easy, engaging read, and I'm taking away some useful pointers on constructing a novel. The author's The War of Art has been on my to-be-read list for a long time. I even checked it out of the library once, but didn't get to it. Maybe later this summer.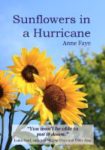 Once I zip through that book, it's on to Sunflowers in a Hurricane by Anne Faye. I enjoyed The Rose Ring by the same author, and I'm looking forward to reading and reviewing this inspirational fiction as well. The flowers on the cover alone make me happy, especially since many of the sprouts from the seeds my daughter planted have been eaten by an unknown critter.

I'd be remiss if I didn't mention a book I read this spring which releases TODAY: Unclaimed: The Memoirs of Jane E, Friendless Orphan by Erin McCole Cupp. Unclaimed is the first book in a series of three. It's a sci-fi/steampunk retelling of the classic Jane Eyre by Charlotte Bronte. Tonight is the Facebook Book Release Party at 7:30 EDT. I'll be there! Please stop by and learn more about my friend Erin's fabulous book. I'll be posting more about it at My Scribbler's Heart on next week. Here's a snippet of my review: "Jane Eyre has long been a favorite of mine, and I enjoyed the first part of this retelling immensely. While appealing to the modern reader's ear, it remains faithful to the truth of the original, even retaining the charm and tone of Bronte's voice."
For his summer reading assignment, my teenager has chosen to read The House of the Scorpion by Jane Farmer. This is his first foray into dystopian fiction. He read huge chunks of the book on our recent trip across the state, engrossed enough to choose reading over watching a Star Wars LEGO program with the other kids. At least for a while. The book includes some bioethical issues, and we've already had some discussions about the morality of human cloning and destroying human embryos and fetuses for their parts.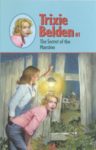 My newest avid reader, my soon-to-be third grader, is still traveling through Narnia. She took a break, however, to read The Secret of the Mansion (Trixie Belden Book 1) by Julie Campbell. I had completely forgotten about the fictional Trixie Belden's existence until I saw it mentioned on Reading Is My Superpower, my favorite book blog. I promptly requested it from the library with the hope my daughter would like it, and she did! She's participating in the library's Chewsy Reader summer program for children her age. Each week, they share lunch and discuss what they're reading. She's eager to take Trixie along next time. I recall liking young sleuth Trixie more than Nancy Drew, but it's been so long now, it's hard to remember. My daughter recommends it for both mystery lovers and horse lovers.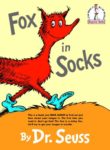 I've been exercising my tongue by reading Fox in Socks by Dr. Seuss aloud to my littlest children. My youngest yanked it from the library bookshelf and added it to our stack, so home it came. I think this must be good for my brain or my eye-tongue coordination or something. I certainly hope so, because this endless series of progressively more challenging tongue twisters is taxing on my weary, old, mom brain. I'm not a huge fan of Dr. Seuss, but this one I like quite well despite the torturous oral contortions it demands.
---
[inlinkz_linkup id=642744 mode=1]
---
Want more details on An Open Book? You can also sign up for An Open Book reminder email, which goes out one week before the link-up.
Check out the archives of An Open Book!
Copyright 2016 Carolyn Astfalk
About the Author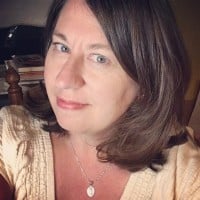 Carolyn Astfalk is a wife, mother of four young children, and a writer. Her contemporary Catholic romances are available at Amazon.com. She is a member of the Catholic Writers Guild, a Catholic Teen Books author, and blogs at My Scribbler's Heart. Visit CarolynAstfalk.com.