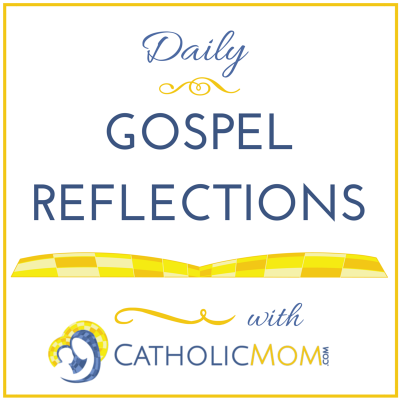 Today's Gospel: Matthew 12, 14-21
What begins with grim foreboding ends with some of the most consoling words that Scripture offers us.
Have you ever seen a lovely garden plant where all of the flowers look perfect except for the one whose stem is bent? The flower hangs there, not separated from its stem, not fully broken, but it will never stand straight again. The kindly thing is to stretch out a hand and break off the dead, soon-wilted bloom. My faith is constantly in the form of a bruised reed. Temptations, bad habits, discouraging news headlines, and well-meaning friends batter my soul. I don't have the strength to stand tall.
Or you start to extinguish a candle, but the flame lingers, just an orange ember and smoke. Just pinch it out, or blow harder until that little glow vanishes entirely. My charity is like that smoldering wick. My love for Christ and my neighbor is only smoke, not flame. I don't possess enough charity to get up early for prayer, or to serve my neighbor.
Yet Christ's name is hope - hope for something more, for strong faith and burning charity. In His name I shall hope, for I am assured that He will not break me or extinguish me. He will lift me up and inflame my heart.
[Tweet "Christ's name is hope – hope for something more, for strong faith and burning charity @CatholicLitGeek"]
Ponder:
Do you see areas in your spiritual life where you are broken or weakly smoking instead of standing tall in your faith, or burning with charity?
Pray:
Jesus, help me to trust in your gentleness and love, and to let you strengthen me. Help me to hope in you.
Copyright 2016 Rebecca Willen
Rebecca is young professional who recently graduated from Christendom College. She is a book addict, Shakespeare fangirl, lover of tradition, amateur writer, proofreader, and yes, a nerd. Through love for the power and beauty of the written word, she hopes someday to work as an editor in Catholic publishing. She writes at Our Hearts Are Restless.
About the Author