Today's Gospel: John 14:15-21 - Sixth Sunday of Easter
Jesus tells us that our love for Him requires that we keep His commandments; however, He does not expect us to do it on our own. Not only does He band us together in community, He is sending an Advocate to be with us always. Jesus knows that His followers will need assistance to remain faithful to Him.
In the days after the Resurrection, the Apostles were relieved at the return of their Lord and friend. They continued to gather in the cenacle, the upper room, to pray and discern what to do next. Jesus appeared to them there and breathed His peace on them and, in His mercy, He put Thomas' doubts to rest. Yet, he still did not send them out to proclaim the Good News. Jesus used this time of prayer to prepare the hearts of the Apostles and all the disciples to receive the gift of the Holy Spirit - this mysterious Advocate who would help this budding community remain close to the heart of the Father. Jesus did two things here: He gave Christians a model of community, and He taught us that we cannot be close to Him by our own power and effort.
The gift of this "Spirit of truth, which the world cannot accept" has continued to guide the Church through the centuries, but our individual response is essential. We must choose to sacrificially love one another through the gifts of the Holy Spirit. This week, let us prepare through fervent prayer, united with the Apostles and all the saints, to receive the gifts of the same Spirit that was sent as an Advocate that first Pentecost.
[Tweet "We must sacrificially love through the gifts of the Holy Spirit. By @seekingwoman"]
Ponder:
How can I set aside a few extra moments this week to prepare my heart to receive all I need from the Holy Spirit?
Pray:
As I prepare for Pentecost, I beg you, Lord, to send your Holy Spirit, that I would allow Him to guide me and transform my heart and mind so I may seek and follow You. Help me to know the love that lives in me through You.
Copyright 2017 Holly Novotny
Holly Novotny is a wife and mother of two teenage daughters. The Lord's mercy and grace radically changed her life as a young adult and she threw herself into service of the Church. She is a Lifetime Marian Servant of Divine Providence and as a graduate of the Cenacle School of Spirituality, offers spiritual direction in the Archdiocese of Baltimore.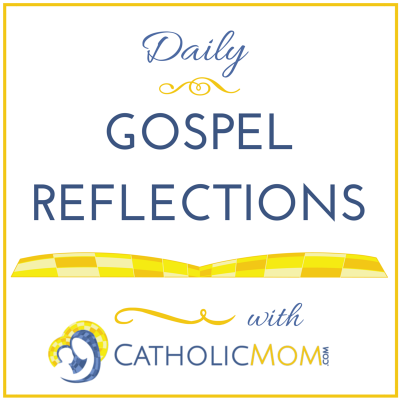 About the Author