Catholic Mom contributor Jeannie Ewing recently appeared on EWTN's "At Home with Jim and Joy" program to discuss her new book and share her story of having a daughter with a rare disease. We invite you to watch Jeannie's interview here and learn more about her family and how her book can inspire other families experiencing loss. --Barb
https://www.youtube.com/watch?v=-E6V5Ip0lL0
Grief, as Jim Pinto explained in his opening comments, has gotten a bad reputation and needs to be reclaimed as something good - a blessing, a gift. I explained how grief occurs whenever changes happen in our lives (even good ones, like our kids entering college or getting married). Grief is that loss or void that happens when we lose something.
The key to understanding how grief is a gift is that the loss empties us and, therefore, is an opportunity for us to be filled with God's grace. Grief presents us with the challenge to become more, to enter into our mission field.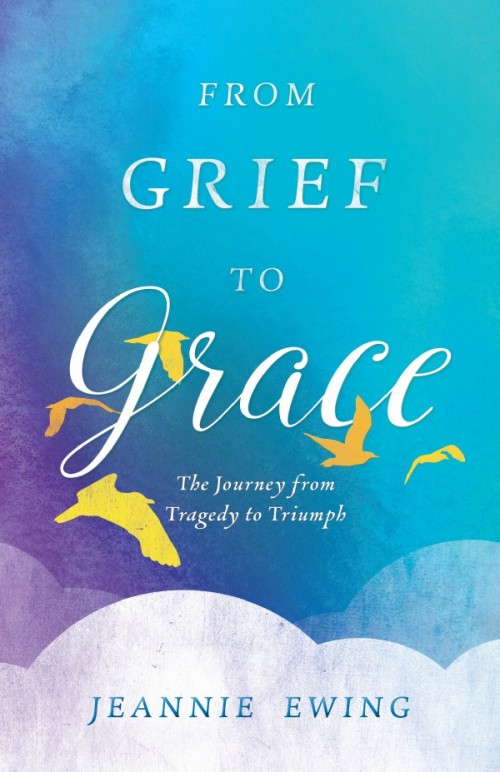 [Tweet "Learn how grief can be a gift in 'From Grief to Grace' by @JeanEwing07"]
I explains this, along with six spiritual principles that will change the way you suffer, in my book From Grief to Grace: The Journey from Tragedy to Triumph, now available at Sophia Institute and Amazon.
Buy this book through our Amazon affiliate link and support CatholicMom.com with your purchase!
Copyright 2016 Jeannie Ewing
About the Author

Jeannie Ewing believes the world ignores and rejects the value of the Cross. She writes about the hidden value of suffering and even discovering joy in the midst of grief. As a disability advocate, Jeannie shares her heart as a mom of two girls with special needs in Navigating Deep Waters and is the author of From Grief to Grace , A Sea Without A Shore , and Waiting with Purpose. Jeannie is a frequent guest on Catholic radio and contributes to several online and print Catholic magazines. She, her husband, and three daughters live in northern Indiana. For more information, please visit her website lovealonecreates.com.