What a sweet and wholesome desire! And a worry so easily remedied, in my mind.
Our first patron saints are, of course, our name saints, if we're given saints' names. In the old days, according to Canon Law, if a baby's first or middle name wasn't a saint's name, the priest would bestow one at baptism. I've read some funny stories about priests' choices! But the Code of Canon Law changed in 1983, and the new naming requirements are not so strict. Canon 855 states that, "Parents, sponsors, and the pastor are to take care that a name foreign to Christian sensibility is not given." That's it. Basically, most names are totally fine.
So even Catholic babies don't always have a patron saint these days, which isn't the end of the world (otherwise Mother Church would have retained the requirement of a saint's name), though I do love St. John Chrysostom's perspective:
"So let the name of the saints enter our homes through the naming of our children, to train not only the child but the father, when he reflects that he is the father of John or Elijah or James … Do not because it is a small thing regard it as small; its purpose is to succour us." (source)
Fortunately, many many names either are saints' names or can be connected to a saint somehow—choosing saint-less names is harder than it may seem! But if a person truly has such a name (in both the first and middle name spots), and hasn't had the opportunity to choose a Confirmation name, there are several other ways of determining a patron saint:
Birthday's feast day
Every day of the year is the feast of at least one saint, often more than one (see here). I personally have always felt more connected to my birthday saint (St. Rose of Lima) than to my name saint (my given name is Katherine, chosen because it's a saint's name, and I do love all the ones I know about, but I've never felt connected to any of them). If, as many people say, you don't choose your patron saint—rather, he or she chooses you—then looking to the feast day of the day you were born is a pretty great method of finding your patron.
Interests, talents, hobbies, job, vocation, heritage
God made each of us with interests and talents that reveal themselves in and point us toward hobbies and jobs, and indeed our lives' vocations, and there's a patron saint for every one of those details. Many of us feel a particular attachment to our cultural heritage—there's a patron saint for every country and diocese, and many cities. Even particular sicknesses and struggles have their own patron saints—those who suffer might find those saints to seem closer to them than any other.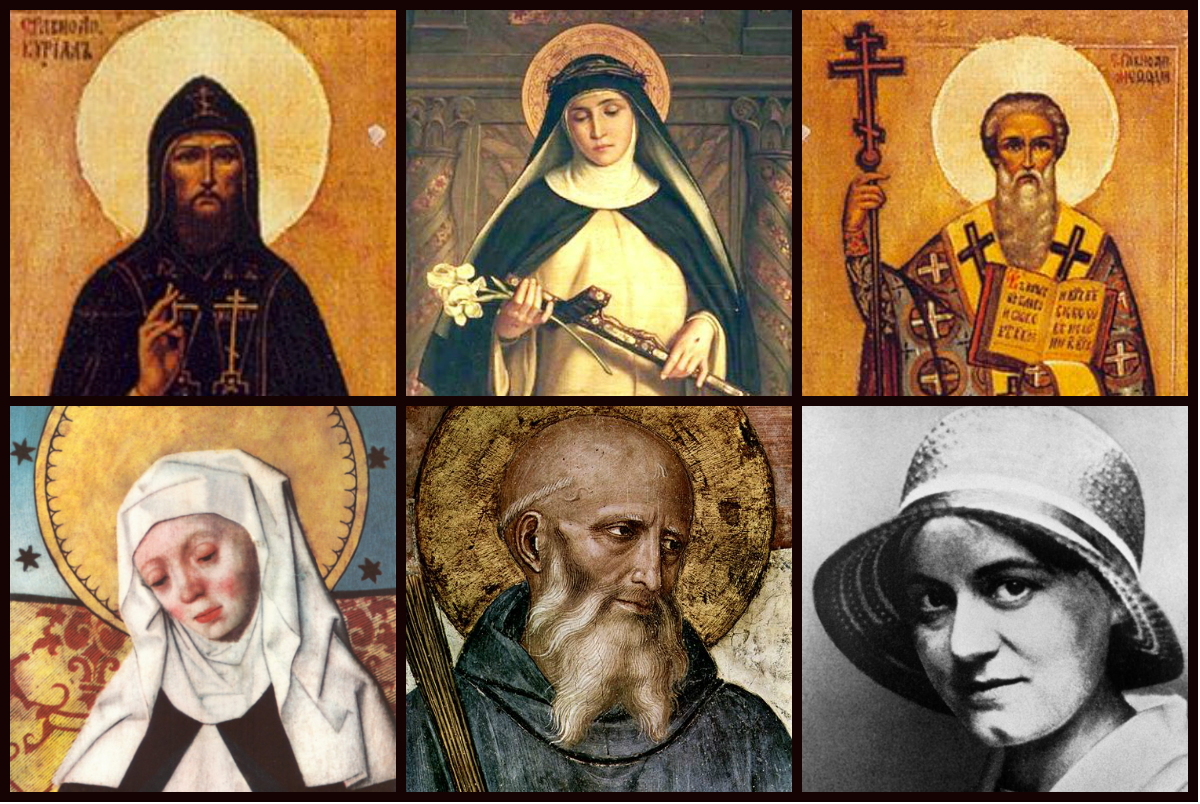 Name meanings
One of the name books on my shelf is Dictionary of Patron Saints' Names by Fr. Thomas Sheehan, in which he attempted to list many (most?) of the names in use in the English language that he could think of and say who would be the patron saint for each name, based on things like meaning, sound, attributes that kind of thing—a way of backfitting into a patron saint. And the web sites Dictionary of Medieval Names from European Sources and Behind the Name are the most trustworthy sites I know of for name meanings, etymology, etc., and Behind the Name allows you to search for names with the same meaning, so that's another way to go—if you knew could find names with the same meaning as yours.
Patron saint generator
Finally, perhaps the epitome of the "your patron saint chooses you" idea (other than the saint whose feast falls on your birthday) is a patron saint generator. Some parishes do such a thing around New Year's, where you're able to blindly pick a folded piece of paper with a saint's name on it from a basket. There's also the online tool Saint's Name Generator.
All these are perfectly valid ways of choosing a patron saint (or allowing a patron saint to choose you), as there are no requirements to make such a thing "official." You can also see how easy it is for one person to have many patron saints—for example, one's first name, one's middle name, one's Confirmation name, a saint connected to hobbies/job/vocation, and I've seen people choose patron saints for their families and work and ministries, for each new year, and for different seasons of life. The more the merrier! What a blessing and help it is to have so many heavenly friends in your corner.
Do you consider your patron saint to be your name saint? If not, how did you choose your patron? Do you feel drawn to more than one saint?
Copyright 2015 Katherine Morna Towne
Photo: Europe Patron Saints Mosaic by collection by User:jobas (self-made from Other photos) [CC BY-SA 3.0], via Wikimedia Commons


About the Author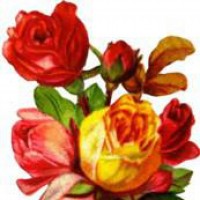 Kate is a writer, wife to a really good man, and mama to their seven boys ages 1 to 15. She shares her thoughts on Catholic baby naming at Sancta Nomina, and her first book, Catholic Baby Names for Girls and Boys: Over 250 Ways to Honor Our Lady (Marian Press, 2018) can be found at ShopMercy.org and Amazon.