Have you ever sat down to color with your children on a rainy day and discovered that you stayed at the table, filling pages with crayon-bright colors, long after the kids had wandered away? Coloring is just so relaxing. It seems like everyone has figured this out: coloring books for adults, without cartoon characters and dot-to-dot puzzles, line shelves in art-supply stores, bookshops and stationery stores.
Coloring is more than a relaxing activity, though; it can actually be a time of prayer. When Pauline Books & Media released two coloring books for adults this summer, they paired the books with albums of meditative music to help turn that time of relaxation into a time of prayer.
[Tweet "Color and pray with new #coloringbooks from @PBMPublishing! @franciscanmom's review."]
These coloring books from Pauline, with or without music, are all about prayer. I'm in the middle of coloring the page shown above, from Our Lady's Garden. This large-format coloring book includes various images of Mary, flowers, and Marian prayers. You'll also find coloring pages centered on quotes from the Blessed Mother at Fatima, Lourdes and Guadalupe. Some pages feature invitations to write your own prayer petitions.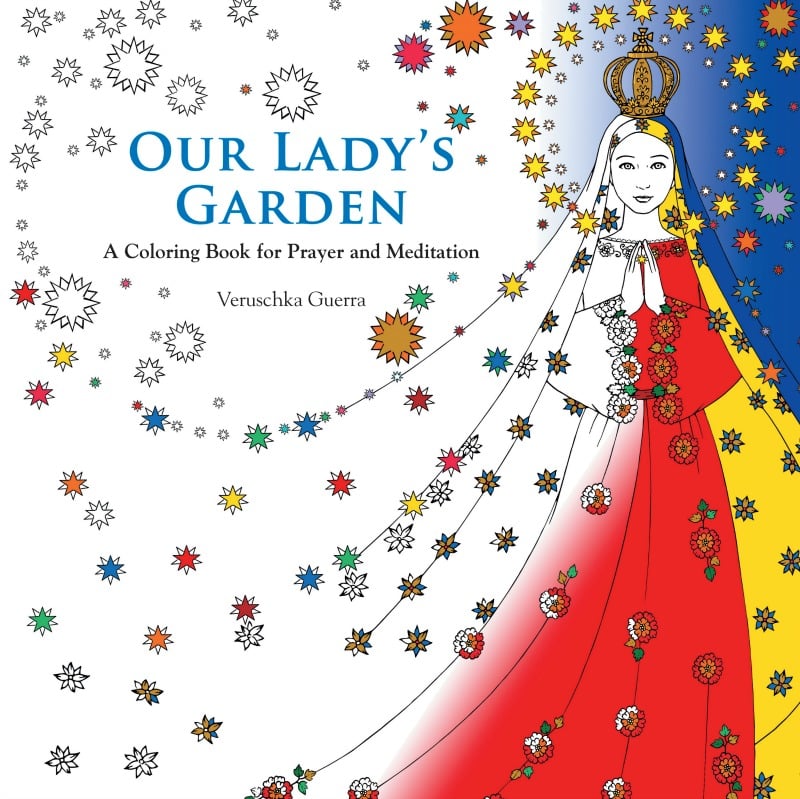 The art in Our Lady's Garden is very delicate. The images are simple line drawings with graceful lines and intricate designs. Some of the images are a two-page-wide spread. Flowers and stars feature prominently in these designs.
Windows into Christ turns the stained-glass windows of the Cathedral of Chartres, France, into coloring pages. Passages from Scripture and prayers are found throughout the book, which is made up entirely of two-page spread designs. Events from the life of Christ are presented in chronological order.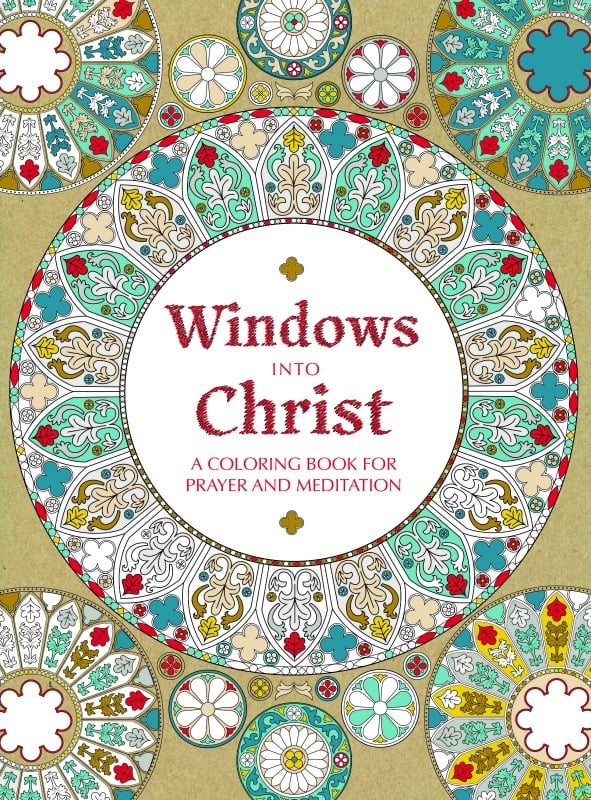 Because Windows into Christ is based on stained-glass windows, the drawings are no less intricate than those in Our Lady's Garden, but the designs are bolder, with heavier lines approximating the lead between the variously-colored panes of stained glass in the cathedral windows.
The only drawback I found with these coloring books is that the pages are not perforated, so they are not easy to remove. I prefer to work on a clipboard or tabletop rather than hold the book flat on a table while I color. Both books are printed on heavy, high-quality paper, which is especially important for those who color with felt-tipped markers.
Whether or not you think you're very artistic, time spent coloring is calming and meditative. These coloring books are steeped in prayer and will inspire you as you color.
Do you enjoy coloring? What music would you select to accompany your journey through these coloring and prayer books?
Buy these books through our Amazon link and support CatholicMom.com with your purchase!
Be sure to check out our Book Notes archive.
Copyright 2016 Barb Szyszkiewicz, OFS
About the Author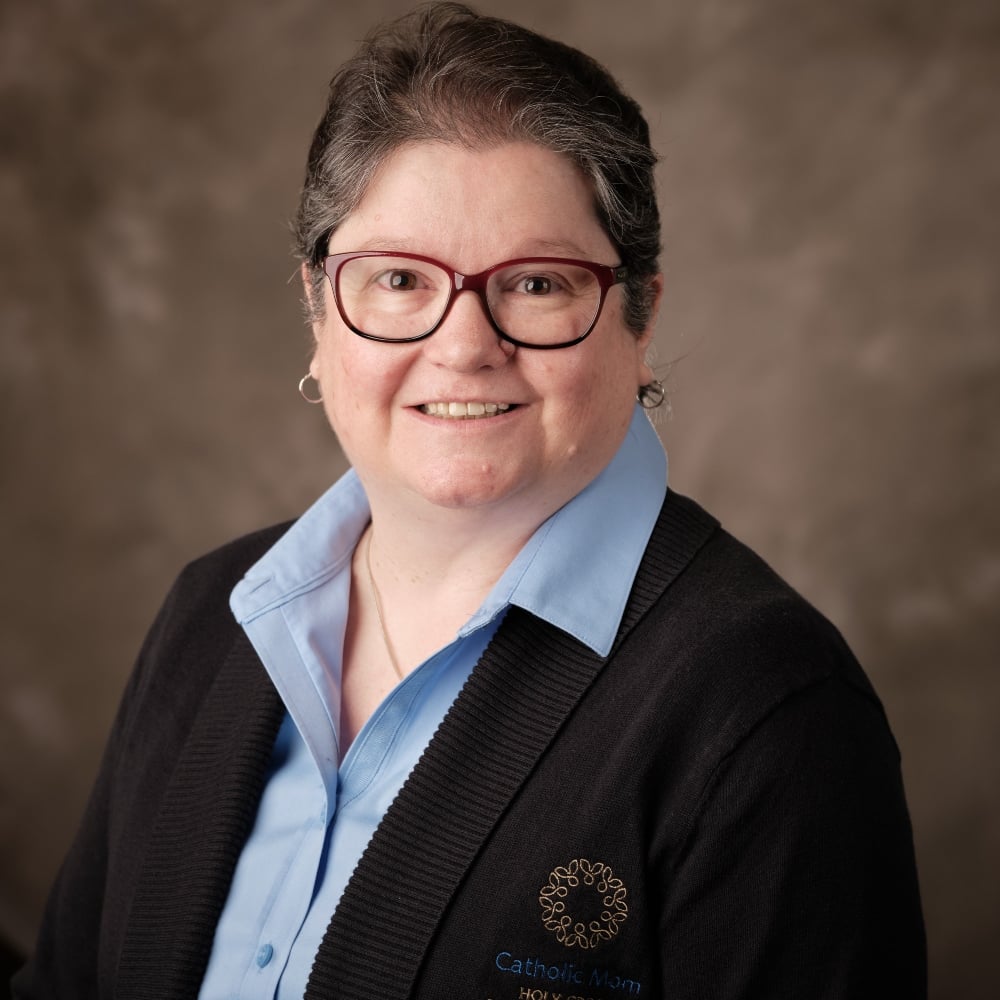 Barb Szyszkiewicz is a wife, mom of 3 young adults, and a Secular Franciscan. She is editor at CatholicMom.com. Barb enjoys writing, cooking, and reading, and is a music minister at her parish and an avid Notre Dame football and basketball fan. Find her blog at FranciscanMom and her family's favorite recipes with nutrition information for diabetics at Cook and Count. Her booklet, The Handy Little Guide to Prayer, is available now from Our Sunday Visitor.